September 19, 2020
2008 Volkswagen Passat Turbo 174k $3,250 Executive Auto Sales, Inc. 406-752-1138 www.usedcarskalispell.com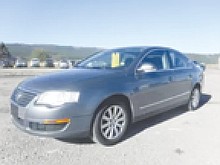 September 19, 2020
GOOD 1ST CAR! '01 Toyota Corolla, I've owned this car 15 years. New tires. 159K (only 135K on engine) $1750, below blue book. Call or text 210-379-5456.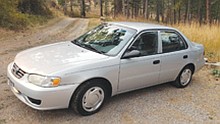 September 18, 2020
Fantastic Truck! 2009 Ford F150 4x4 Supercrew XLT, 5.4L V8 automatic. 205,000 miles. Service records available. Great shape! Includes chains and set of studded Toyo M55 tires. Summer tires in good condition. $8,500. Call 406-260-0857.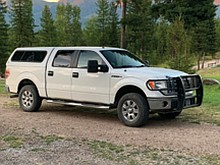 September 16, 2020
RUNS GOOD! '05 Dodge Grand Caravan w/ DVD player, 6 seater/4 fold. 234K, clean. $1475 cash. Call 406-319-2627
September 16, 2020
TOP CONDITION! '12 Beetle, very low (36,200) miles, hands free phone, navigation, cruise control, heated seats, new battery, power windows, doors, air conditioning, heating, AM/FM, CD, Fender speakers, disc brakes, more! $9500 406.304.8664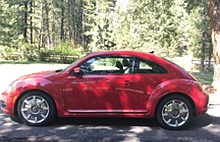 September 11, 2020
Beautifully Clean! 1999 BMW 540i, wife's car, loaded, plus snow tires & wheels, silver w/black interior, shop manuals, always garaged! $4,995. 250-4668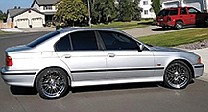 September 11, 2020
GOOD CONDITION! 1999 Cadillac DeVille 32V North Star, 177k. See at #7 12th Ave. W, Polson $2000 obo. 883-2486/319-2130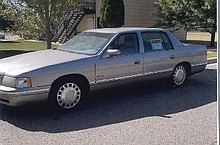 September 10, 2020
Mint Condition 2008 Subaru Outback. 64K miles. One owner and exceptionally well cared for. Heated seats & heated mirrors. Includes extra set of studded snow tires on original Subaru wheels. Original & Weather Tech mats. New battery. $8,500. Text 214-207-7576 for more photos.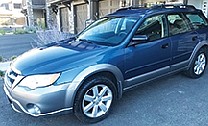 ---