September 18, 2020
Lost my wallet 9/8 between Costco & Star Meadows. Call 756-7076 or 250-2213.
September 16, 2020
Handheld Blood Sugar Monitor & Insulin Pen, White Swan Rd off Rocky Pt Rd, Polson. Lost 9/9. Call Ken or Jo at 883-2728.
September 16, 2020
LOST: Stihl Chainsaw, lost near Helena Flats/Rose Crossing area. Call 406-253-2040
September 15, 2020
Missing since 9/8, 1 y/o neutered male Belgian Malinois. Rescue Foster Dog. Wearing bright multi-color collar/no tags. Micro-chipped. Last seen vicinity Deer Creek/Bear Mtn./Hwy 93 in Somers. Extremely fearful of vehicles and strangers! DO NOT APPROACH OR CHASE!!! Please call with any information. Anne: (618) 304-8694 or Darby/Woof Project Belgi...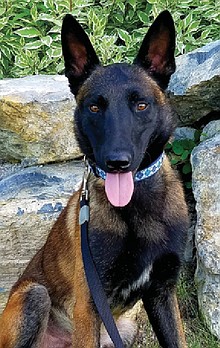 ---