Honoring vets never goes out of style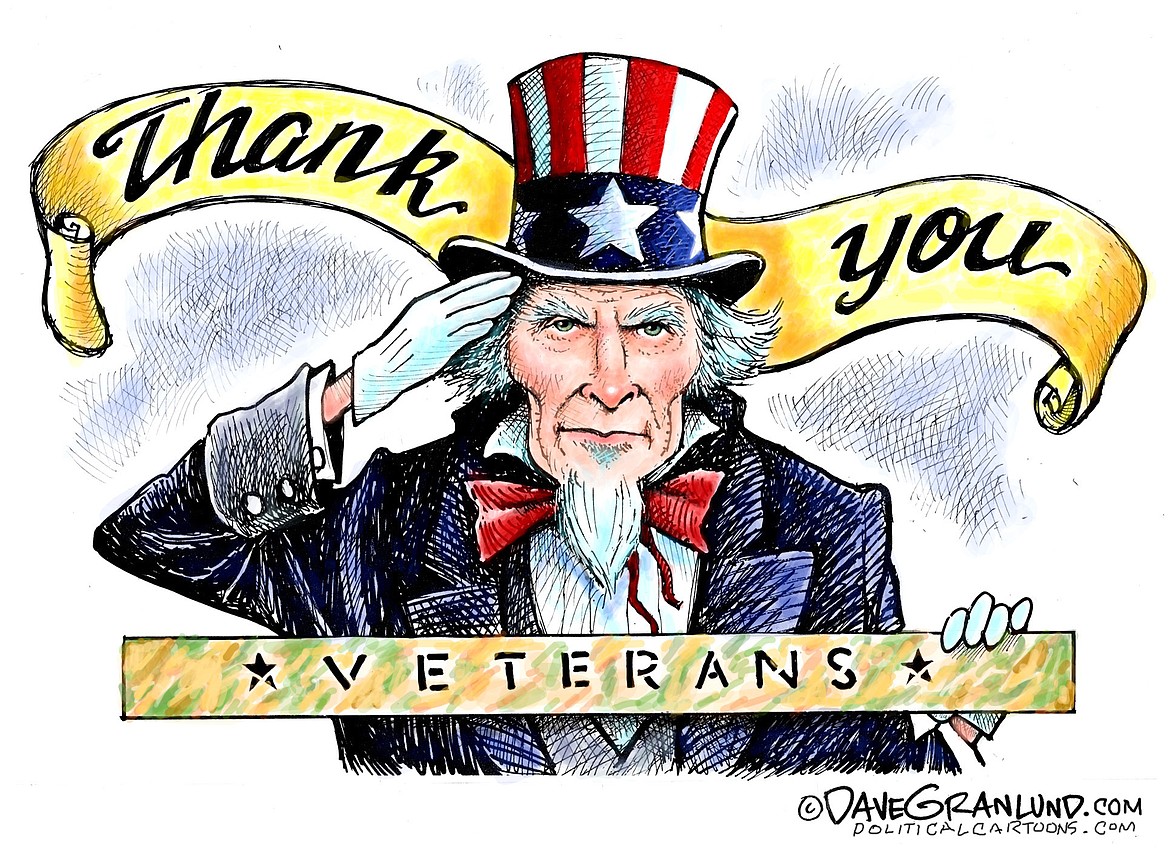 |
November 10, 2019 3:31 PM
A hundred years ago communities across the Flathead Valley were making preparations to celebrate the first anniversary of Armistice Day — Nov. 11, 1919.
Programs, parades and banquets were planned two weeks or more in advance to celebrate the signing of the armistice between the Allied nations and Germany ending World War I.
Here in Kalispell military, civic, fraternal and patriotic organizations gathered forces to mark the day with much fanfare. The Soldiers Entertainment Committee was appointed to honor those who served, many who were returning from war to their hometowns in the Flathead Valley even as Armistice Day plans were being made.
The Daily Inter Lake's front page on Nov. 12, 1919, devoted two full columns to the previous day's events. In Kalispell, shops and stores closed early on Nov. 11. Even the Daily Inter Lake closed up shop, noting that "Last year the Inter Lake was issued as usual, in order to give its patrons the benefit of the greatest news which ever came over the wires, but the emergency does not exist this year, and tomorrow it will suspend publication for the day in order that its employees may take part in the celebration."
The holiday began with a prayer service, followed by a parade down Main Street, and culminated in a huge banquet at McIntosh Hall, which was decked in red, white and blue with a full orchestra and dancing until 2 in the morning.
It may seem nostalgic now that Veterans Day was honored with such great aplomb, however, thanking our veterans and active military for their service and for doing their part to protect American soil and preserve our freedom should never go out of style.
More than 1,400 men in Flathead County served during World War I. Today, in Montana there are more than 98,000 living veterans — one of the highest populations in the United States.
This Monday, Nov. 11, the day we have come to know as Veterans Day, there are Veterans Day school assemblies happening in all four corners of the valley, from Swan River to Whitefish. A special Veterans Memorial dedication is also scheduled for 2 p.m. on the South Fork Bridge in Hungry Horse. A list of programs is in today's edition of the Daily Inter Lake and in the Daybook on page A2. How fitting our youth assemble to mark this historic day to honor our veterans. Community members are welcome to join.
Whatever you may do on Veterans Day, remember to thank our veterans for their service and sacrifice, both here in our hometown and across the country.
---