WORST SUMMER YET FOR SEASONAL STAFFING SHORTAGE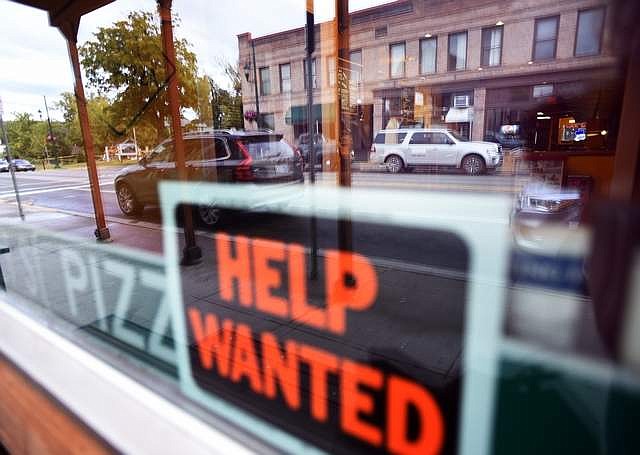 A help wanted sign in the window of Second Street Pizza reflecting downtown Whitefish on Thursday morning.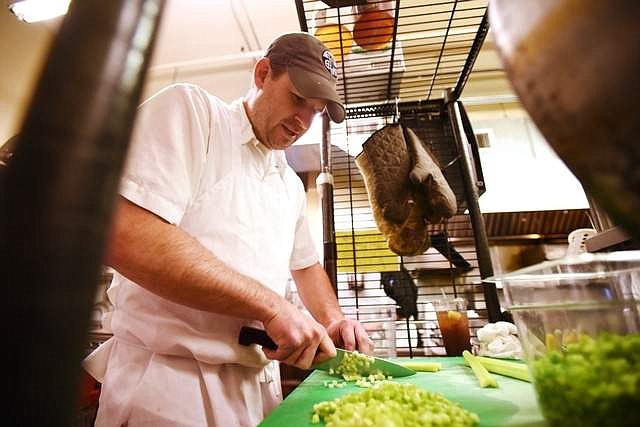 Shaun McCollum, general manager and executive chef at Loula's chops celery as he prepares to make gumbo on Thursday morning, September 19. McCollum said Loula's had to reduce their hours to only serve breakfast and lunch because they could not get enough staff to keep the restaurant open all day.
(Brenda Ahearn/Daily Inter Lake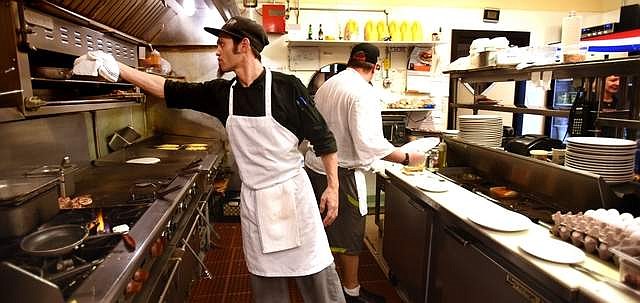 Adam Davis and Logan Haney man the grill at Loula's on Thursday morning, September 19.
(Brenda Ahearn/Daily Inter Lake)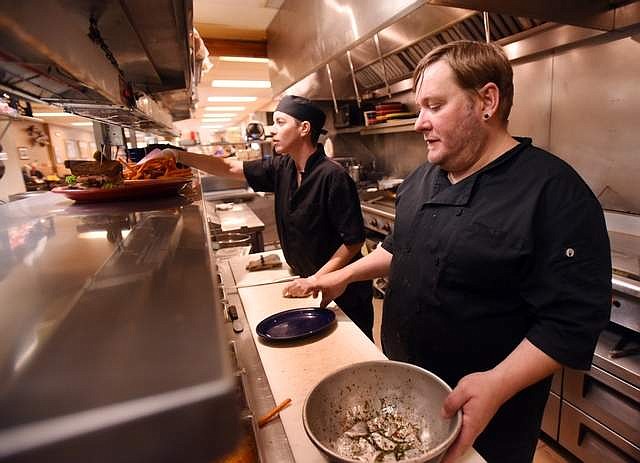 Josh Auerhammer and Sara Penneman, line cooks at Sykes in Kalispell, keep going even after the lunch rush has ended. The diner has reduced its hours to 7 a.m. to 3 p.m., but they are still open seven days a week.
(Brenda Ahearn/Daily Inter Lake)
Previous
Next
by
BRET ANNE SERBIN
Daily Inter Lake
|
September 22, 2019 12:00 AM
Summer 2019 was a great season for business, but a hard time for the businesses themselves. From Bigfork to Whitefish, employers confronted a workforce shortage more extreme than they had ever experienced before. Even as business boomed, many managers and owners resorted to cutting hours and services to meet the growing demand with shrinking staffs.
"It's been a hard summer," related Dave Sheeran, manager of Whitefish's Second Street Pizza, The Remington Bar and Mama Blanca's. "Business is great. The only problem is staffing. This year it seemed insurmountable."
For years, local employers have contended with factors like a lack of affordable housing and surging numbers of tourists as they have struggled to fill positions during the busy summer season. This year, there seemed to be a consensus among the business community that the staffing shortage had reached an all-time high.
"Everyone's experiencing it," reported Piggyback BBQ owner Reeves Stanwood. "When you drive through Whitefish, you see a 'help wanted' sign in almost every window."
The Whitefish Chamber of Commerce held its first-ever Seasonal Staffing Summit to address what they called, "the ever-worsening worker shortage." The press release for the inaugural event noted that filling seasonal jobs "has always been a challenge for Whitefish businesses, and never more so than in the summer of 2019."
The widespread worker shortage had "been building for some time," reported Whitefish Chamber Executive Director Kevin Gartland. He pointed out the local business community is experiencing a microcosm of a nationwide trend, but he also noted the workforce situation at many area businesses was "particularly alarming."
As they wrestled with insufficient staffing, employers across the Flathead took unprecedented measures to make it through the tourist season.
Popular diner Sykes in Kalispell shortened their hours to eliminate dinner shifts; the Pocketstone Café in Bigfork closed on Tuesdays and Wednesdays; Piggyback BBQ in Whitefish ended their breakfast service; Loula's Café in Whitefish suspended their dinner service; and Mama Blanca's closed for lunch even as owner Sheeran found himself working in his restaurants six days a week for 10 hours a day.
"I've never had to close in 13 years," Sheeran lamented. "This was the first time I couldn't get staff … I got no applicants at all. Nothing."
"I don't ever close. I'm from New York," he said. But he realized, "I was going to lose the whole staff if I pushed them any harder."
Otherwise, "I'd have to raise my prices and I wasn't prepared to do that," he said. But going forward, he admitted "I have to [raise prices]. I'm not going to close again… I can only hope it levels off."
Sykes Diner manager Pam Haase reported a similar experience in Kalispell this summer. Haase related they made the decision to stop serving dinner after "we looked for eight months for someone responsible to work evenings."
They tried a variety of advertising services without any luck in filling the night-time kitchen positions. Haase said they found it impossible to fill "back-of-the-house positions where it's not tip-driven." At Sykes and elsewhere, back-end openings for cooks and dishwashers seemed to present the biggest challenges, while most owners and managers reported no difficulty in finding and retaining positions like servers.
In Bigfork, Pocketstone Café owner Dave Vale stated, "We have faced staff shortages…starting most noticeably this summer. As a result, we have had to reduce our days of service."
Like fellow business owners in Kalispell and Whitefish, Vale said he tried a variety of recruiting strategies to fill vacancies, but "our recent ad on Craigslist recruiting cooks resulted in no applicants. We have managed to hire only one cook this summer," he said in an email.
The employers and other members of the area's business community attributed the severe worker shortage to a number of recent trends. In particular, most businesses felt inundated by the ever-increasing number of out-of-town visitors.
Stanwood called this summer "a record-breaking season."
Representatives from businesses large and small reported noticing the spike in visitors came earlier this year than in previous years, and recently the summer season has felt as though it lasts nearly half the year, from May to the end of October.
"The tourism board and the Chamber are doing great," said Sheeran.
An acute lack of affordable housing stood out to many employers as another major impediment to finding and keeping local workers. "I lost a lot of people due to the fact that they could not afford to live in Whitefish," reported Loula's Café general manager Shaun McCollum.
He and other business leaders also blamed an insufficient public transportation system for acting as another barrier to meeting staffing needs. McCollum noted, "I don't blame somebody, if they're living in Kalispell to want to work in Kalispell."
But in Kalispell, Haase reported facing similar problems. "The amount of jobs in the valley takes the pressure off" of workers to commit to any one position, she explained. She was among many managers who expressed difficulty competing against larger corporations with more resources to bring in candidates and with other seasonal positions, such as the booming construction industry in the area.
"There's some major problems. I don't know the answers," Sheeran confessed.
The most immediate answer seems to be raising wages, but Sheeran pointed out many small business owners face an upper limit on the pay they can offer. "I can't pay a dishwasher $15 an hour and survive the hit," he said frankly.
McCollum shared Sheeran's concern: "At some point,…we're not going to make any money if we're paying all our employees" such high wages. He added, "The dollar's not worth as much as it used to be back in the day. I'm seeing a lot of that with more of the younger kids."
At the Whitefish Staffing Summit, representatives from Pursuit, Glacier Restaurant Group, Whitefish Mountain Resort and Montana Job Service shared other potential solutions, such as being more creative and lenient with hiring, fostering a positive and appreciative work culture and emphasizing non-monetary benefits and perks.
"The biggest thing I can reiterate here is just saying 'yes,'" advised Cory Utterback, Senior Human Resources Director at Glacier Restaurant Group. That means saying 'yes' to non-traditional candidates like younger and older workers, part-time workers, felons, people with disabilities and international candidates, suggested Jesse Davis from the Montana Job Service.
But many local employers have encountered further difficulties when they have said 'yes' to these strategies. "We have more high school kids helping us out," Stanwood said. But with younger workers, "we've had to kind of restructure things because at that age they can't handle a knife."
"With so many part-timers…you're losing out on full-time quality," he added. "You're not having them live the job. Quality control becomes an issue then."
At the Pocketstone Café, hiring nontraditional, less-experienced candidates left the Bigfork eatery with staff that "needed significant training to be effective." According to Vale, going this route further slowed their strained operations.
It's an issue that has plagued everyone trying to fill entry-level service positions to highly-skilled industrial roles like machinists and welders, according to Laura Gardner, Kalispell Job Service manager. "There's probably no industry that's not touched by the worker shortage," she noted.
"We're not coming up with a whole lot of solutions for the workforce woes, so we have to keep working as a community," she urged.
She discussed with the Inter Lake a few community-based approaches to the worker shortage. "You've got to invest in your own," she encouraged, through approaches like apprenticeship programs, collaborative agreements between employers and "working to create a talent pipeline with the schools."
When it comes to addressing the worker shortage, Gardner said, "It's happening. It just doesn't happen as fast as we need it."
Reporter Bret Anne Serbin may be reached at bserbin@dailyinterlake.com or 758-4459.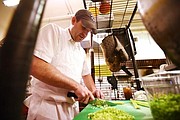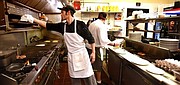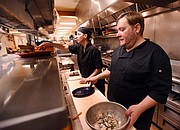 Recent Headlines
---