Paul Bunyan Bar and Grill opens near Coram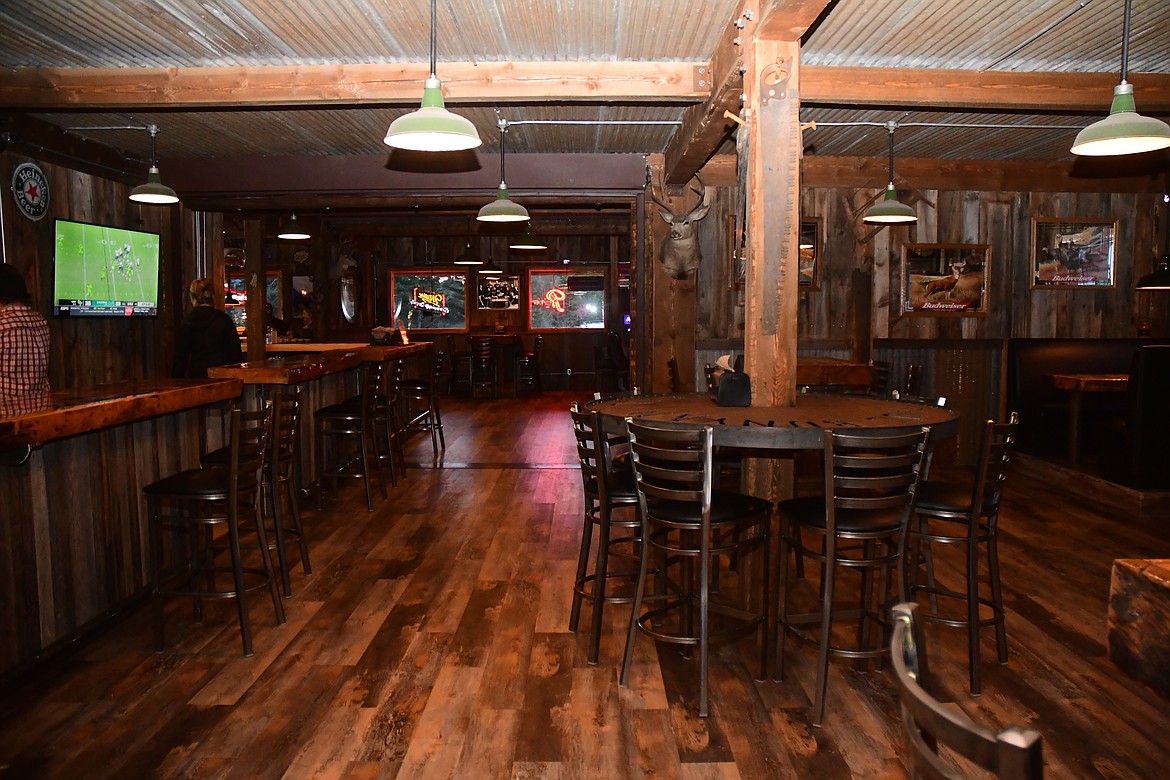 The Paul Bunyan Bar and Grill interior features reclaimed barn wood, logging artifacts and flooring made from oak fence wood from Michigan. (Photo by Teresa Byrd/Hungry Horse News)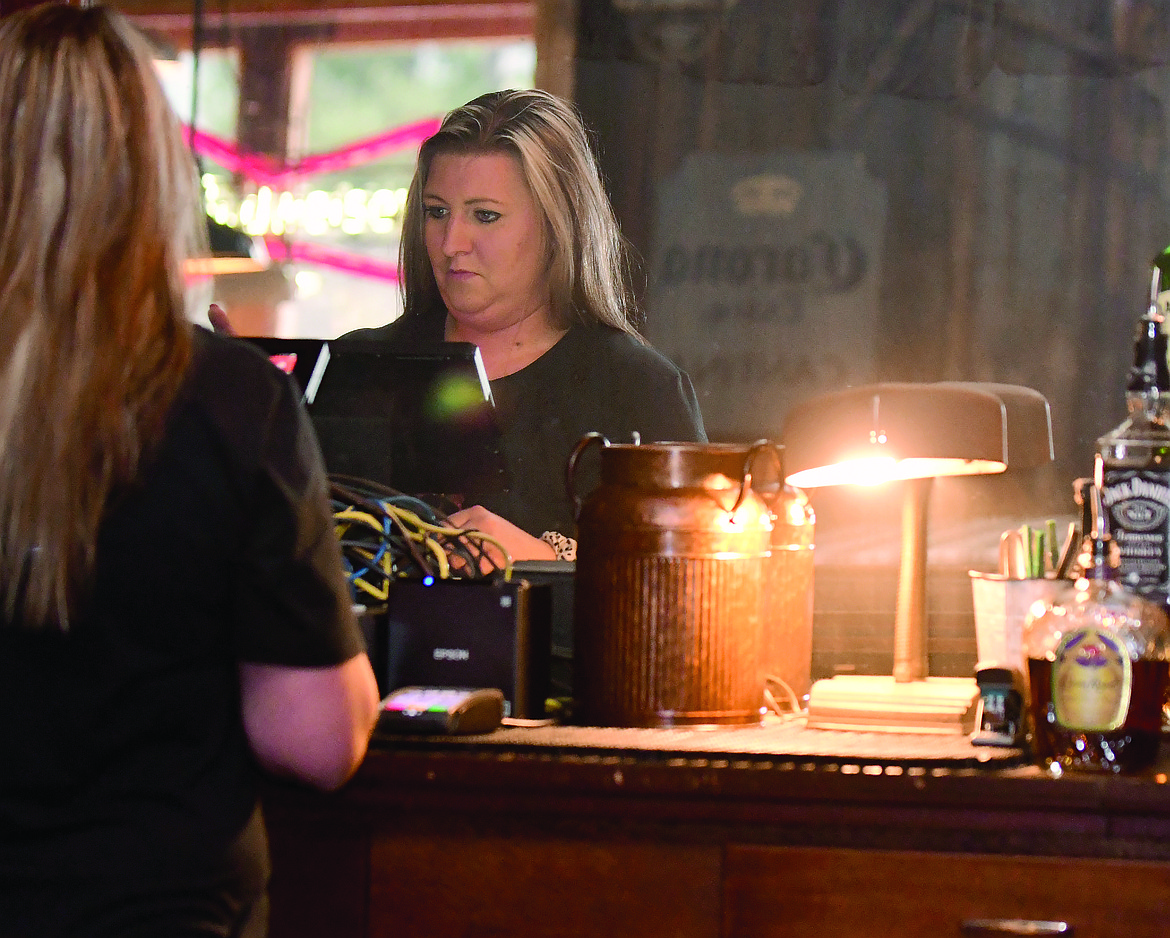 Amanda Walsh, who helps run the Paul Bunyan Bar and Grill with her father John VanValkenburg, works at the well-stocked and fully refurbished early 1900s-era back bar they installed before the business opened earlier this fall. (Teresa Byrd/Hungry Horse News)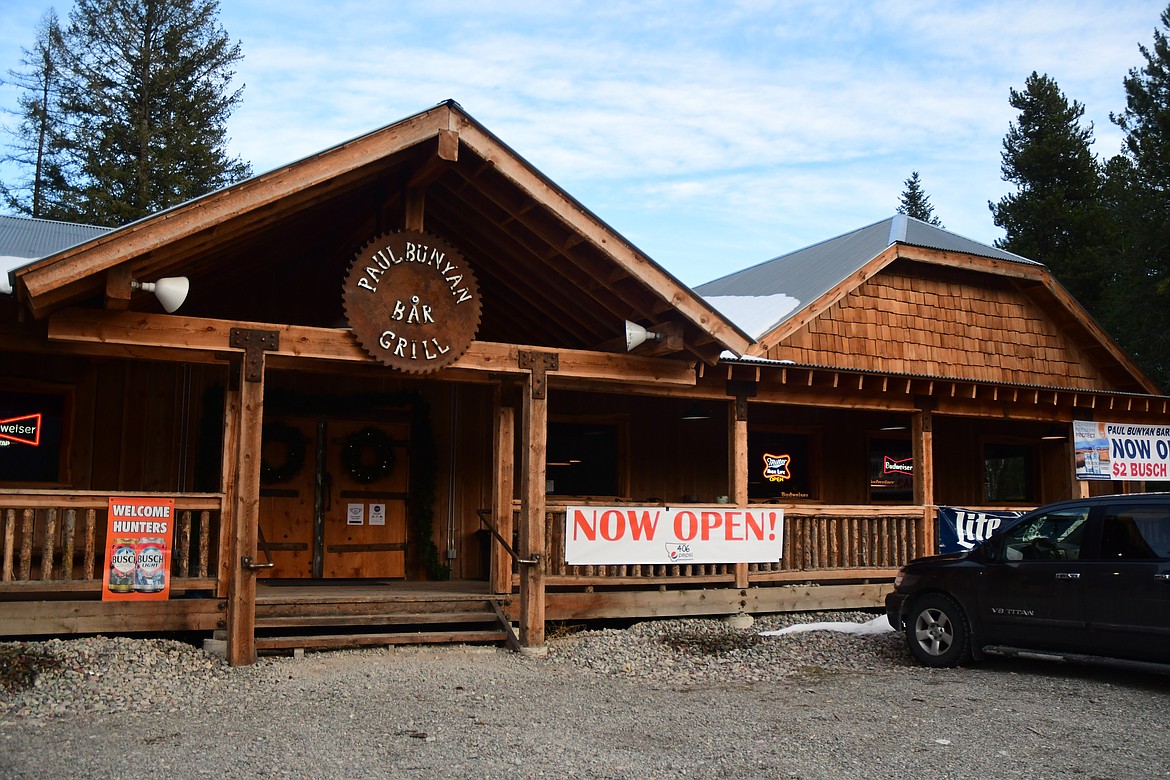 The Paul Bunyan Bar and Grill opened recently near Coram. (Teresa Byrd/Hungry Horse News)
Previous
Next
by
TERESA BYRD
Hungry Horse News
|
December 20, 2020 12:00 AM
The Paul Bunyan Bar and Grill, located next to the Packer's Roost between Martin City and Coram, is now open.
The business quietly opened Oct. 30 to curb crowding due to the coronavirus, said owner John VanValkenburg.
However, even after mostly relying on word-of-mouth advertising for the opening event, which featured live music from the Kalispell rock band Chain Reaction, it still drew a crowd of about 100 locals, he said.
VanValkenburg, who has owned several bars over the past 20 years — including The Bandit on Nucleus Avenue (now the Gunsight Saloon), plus two in Butte — said this is the first bar he's really put his all into.
The 6,000-square-foot establishment contains a bar and lounge area with an indoor/outdoor stage, an open-concept restaurant where customers can see their cooks in action, and a small casino that is waiting on several parts before its machines are fully operational.
The building, which has been under construction since 2017 and features many of VanValkenburg's personal designs, including a bathroom hallway built in a zig-zag pattern to dampen the volume of live music traveling from the lounge area to the restaurant, each located on opposite wings of the building. He also designed and built an indoor stage with a large door as the backdrop. The door, hinged horizontally, can be opened to the concrete patio behind, allowing bands to turn around and play to an outdoor audience.
The interior is full of reclaimed historical building materials and decor that alludes to the area's recent heritage and plays upon the lumberjack theme of the bar's namesake. Many of the internal walls are sided with reclaimed lumber salvaged from an old barn and caboose in Hot Springs and the floor is made from oak fence wood from Michigan, VanValkenburg said.
After running out of reclaimed barn wood, VanValkenburg sided the interior of the lounge wing in salvaged logs from the demolished Log Cabin Bar, once located in Hungry Horse between Canyon Foods and the adjacent gas station. The wing is now dedicated to the Log Cabin Bar, said VanValkenburg, and even contains the bar's old sign.
The building includes other unique touches such as signs and tables made from massive circular saw blades, thick timber slab tables shellacked with photos featuring the area's history, door handles made from logging tongs, and shelves of antique chainsaws.
VANVALKENBURG ATTRIBUTES many of the creative additions to the generous length of time he had in which to incorporate them.
"As we built this for three years, we got all these different cool ideas. … When you've got three years to build something, you come up with an idea or two," he said.
One of the saloon's most striking features is what he cited as a fully restored 1905 Brunswick Empire back bar and counter, complete with hefty oak columns supporting three graceful arches framing several massive mirrors, which he originally had shipped from Colorado Springs to one of his bars in Butte.
The name of the business was settled upon after a friend found an old "Paul Bunyan Bar" sign lying abandoned in the woods on his property northwest of Columbia Falls, VanValkenburg said. The sign, which he purchased from his friend for $500, originally belonged to a bar with the same moniker that once stood where the Freedom Bank now stands.
The vertical sign, complete with a lumberjack and neon lights, is currently in a body shop getting finishing refurbishing touches before it will eventually be placed outside the new bar, hopefully before next summer, he said.
In addition to the casino, bar and grill, VanValkenburg hopes to build around 10 one-bedroom vacation rentals behind the establishment on the back of his nine acre plot.
The grill is open from 10 a.m to 11 p.m. Monday through Friday and is currently serving a lunch/dinner menu. Starting this weekend, the restaurant will begin serving breakfast from 8 to 11 a.m. on Saturdays and Sundays.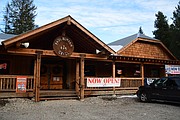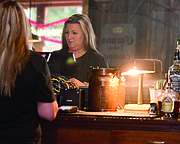 ---