Innovative musical illustrates how arts are surviving pandemic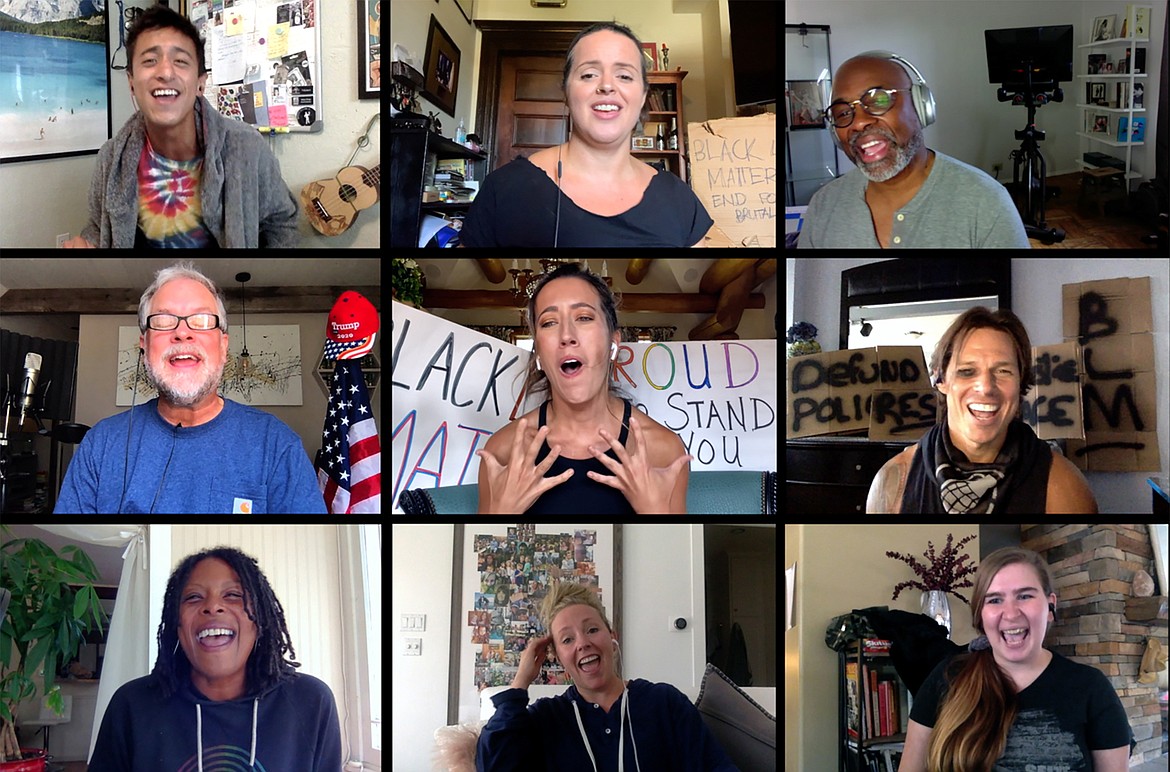 "Your Musical Is Cancelled: The Musical!" centers around a Zoom call where the cast of a small regional theater company is gathering after COVID-19 leads to the delay of their musical production. Performers from several different states participated in creating the musical all online. (Courtesy photo)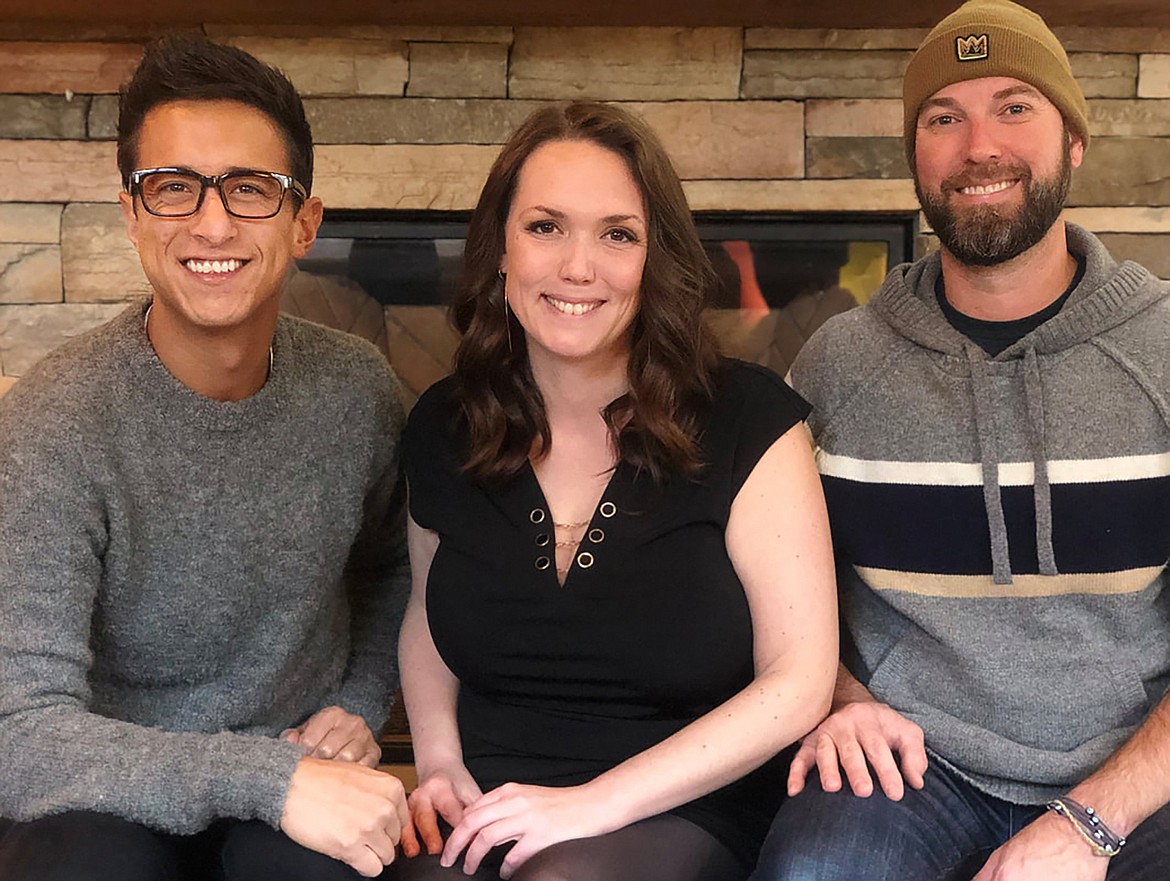 Mikey Winn, Erica Von Kleist and David Blair created "Your Musical Is Cancelled: The Musical!" They describe it as a "comedic snapshot of the time we're living." (Courtesy photo)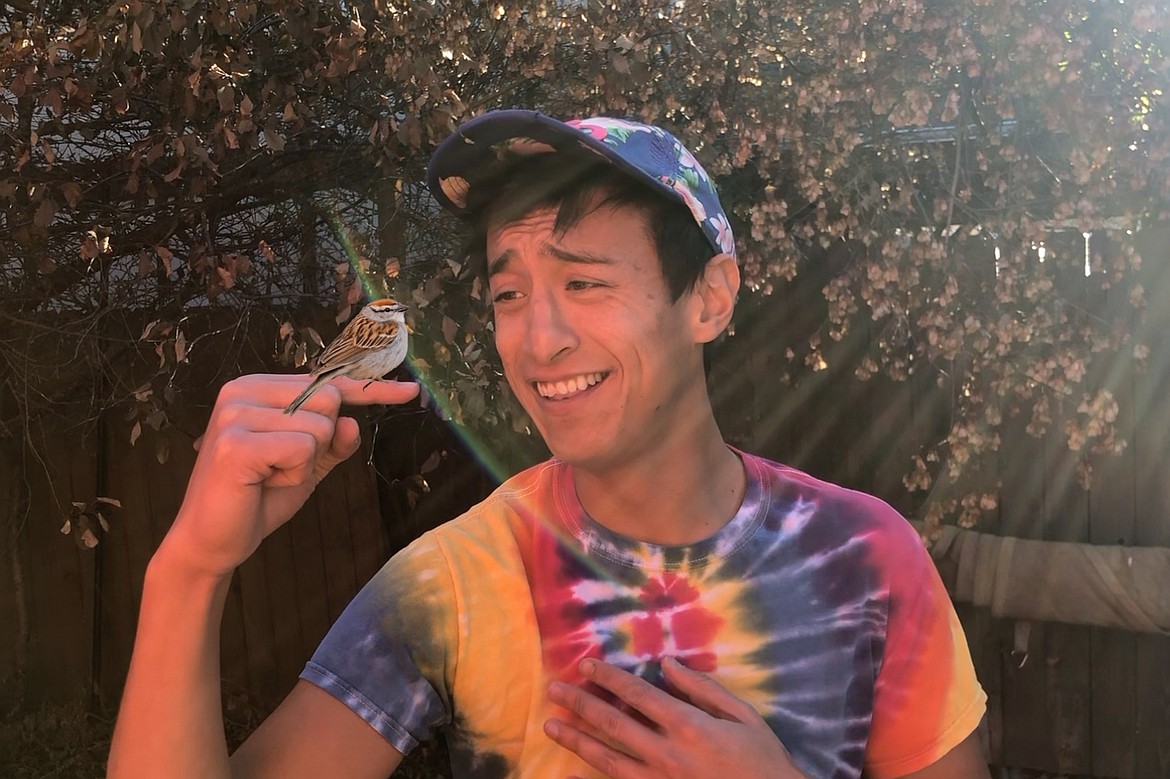 Mikey Winn in a screenshot from the show "Your Musical is CANCELLED: The Musical." Courtesy image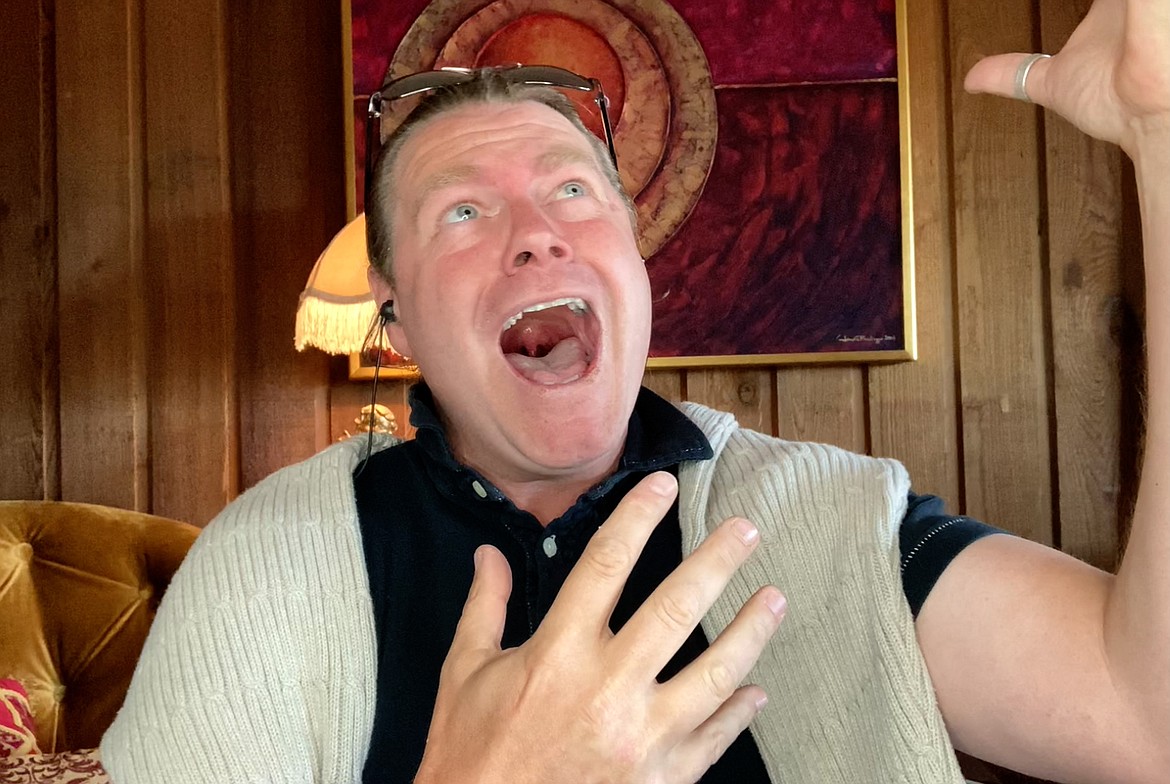 A screenshot of Luke Walrath from the show "Your Musical is CANCELLED: The Musical." Courtesy image
Previous
Next
by
CAROL MARINO
Daily Inter Lake
|
December 29, 2020 12:00 AM
Take four outrageously talented, creative types – e.g. musicians, actors, filmmakers — stick them in a theatrical town like Whitefish, Montana, in the middle of a pandemic and out of the pandemonium, the quarantining and the coronavirus, an original, irreverent, wildly hilarious and scintillating musical takes shape.
Whitefish's "rock stars" — composer and multi-instrumentalist Erica von Kleist, beloved local theater performer Mikey Winn, and accomplished indie filmmakers David Blair and Adam Pitman have co-created and released the movie "Your Musical is Cancelled: The Musical!"
Every piece of footage and music in the production was recorded, filmed and edited remotely. This full feature, 1 hour 36-minute film mimics real life as the world in the midst of the pandemic has adjusted to remote communicating, remote work, remote emoting.
Featuring original music and lyrics by von Kleist, Winn and Blair performed by a nine-piece orchestra, the book written by Blair, and with Whitefish native Adam Pitman as the film's editor, this musical has muscle. It's saturated with talent, a feisty script and songs all tightly molded together … and many agree it begs for a chance at both the big stage and big screen (For adult audiences only).
As Winn tells it, the concept was born in March over several Zoom sessions with wine get-togethers that included himself, Blair and von Kleist, also the co-creators of Whitefish's popular Viscosity Cabaret shows from years past.
"We came up with the idea, 'Let's write a musical in one day!'" Winn said. "Of course, that turned out to be too big a project, but then we talked about writing a musical about life while quarantining and we began to dissect the experience as a whole.
"We crafted the characters and had the shape of the show. And when the Black Lives Matter movement happened we knew it would also be intertwined with our story."
The trio tapped into the deep well of talent at Alpine Theatre Project and Whitefish Theatre Co. (also the musical's co-producers) for their cast.
"None of this would have been possible without WTC and ATP," Blair "They really came together for us."
Although the show was recorded in five states and probably as many time zones, everyone in it has ties to Whitefish, having performed here over the years.
The show hilariously captures the complexities of quarantining — the isolation, day-drinking, unemployment blues, stimulus checks and, of course, the Age of Zoom.
The show opens in a Zoom Room with the cast and crew of a small theater company waiting for their shady benefactor Mr. Muncheon (played by ATP's Luke Walrath), hoping for good news regarding the future of their musical, which has been put on hold due to the coronavirus.
The songs range from the pop-culture croon, "The Earth is Healing"; to the Extrovert's Tango flaunting the lyrics "I'd fancy a dance … but my partners are plants"; to quite a saucy duet between two lovers. Throw in conservative political speak intersecting virtual soapbox scenes, and then Mr. Muncheon's sanctimonious "We're All in This Together" with accompanying tap dance and you've got a show for the times.
"What was so rewarding was knowing that in times like these great art is still possible," von Kleist said. "That artists will find a way to grow through the cracks and make people laugh even in times of crisis. It's been a blessing and when you feel magic being created that's wonderful."
PITMAN ADMITS he vastly underestimated the editing process when he signed onto the film, a project he considers one of the highlights of his filmmaking career.
"I thought it might take two weeks and it took 200 to 300 hours," Pitman said. "It was so technical to make it look like a Zoom call. Far harder than anything I'd ever done … and at warp speed."
Pitman said the best and worst compliment he's received is "Oh, you recorded a Zoom call."
"No. Not a Zoom call. But I'm glad you thought it was," he'd reply.
But after all the footage was recorded and pieced together and the editing sessions with the cast were finished, Pitman came to a point where he got into the creativity and could say, "This is really flowing. This is really fun!"
The end result is seamless.
In a larger sense, "Your Musical is Cancelled: The Musical!" is a study on how the pandemic has affected the arts. We've seen in our own community how it's compromised so much that makes life wonderful — live music, live theater, and live gatherings with one another. But we've also seen across every spectrum how life does indeed find a way.
"This has brought us much closer," von Kleist said. "It was such a foreign process, a trusting process, trusting our instincts. All of us were excited to get back, to be able to perform."
"It's been scary and sad to see theater struggling, but we're working hard to keep it up and running," Winn said. "Artists are so resilient, creative and scrappy. We'll get through this."
"Your Musical is Cancelled: The Musical!" was written, created, filmed and produced in less than nine months, something Blair says rarely happens in the industry.
"It's a snapshot of our times," Blair said, adding they're hoping to get the movie into some of the big film festivals next year, and perhaps also offer it as a fundraiser to struggling community theaters.
"It's this sort of strange, experimental project out of Montana and we hope it becomes a kind of time capsule."
Your Musical is Cancelled: The Musical!" is available for online streaming at www.urmusicaliscancelledthemusicalthewebsite.com
Entertainment Editor Carol Marino may be reached at 758-4440 or cmarino@dailyinterlake.com.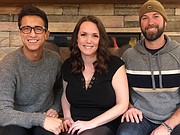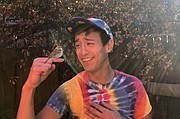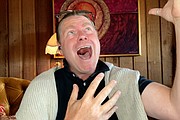 Recent Headlines
---