Dudik tackles tough issues in campaign for attorney general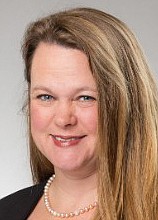 by
COLIN GAISER
Daily Inter Lake
|
February 20, 2020 2:00 AM
Kimberly Dudik, Democratic candidate for Montana attorney general, is ready to address issues that Montanans and politicians are wary of discussing.
During an interview with the Inter Lake on Tuesday, Dudik said over and over again she wants to "make communities safer" by addressing difficult topics such as sexual abuse of children, human trafficking or investing in help for those suffering through drug addiction.
"It's not an easy fix … but if we don't do it, who's going to?" she asked.
Dudik has spent eight years in the Montana Legislature representing House District 94, which covers Frenchtown and the north side of Missoula. She previously served as assistant attorney general while Gov. Steve Bullock was attorney general, was a deputy attorney in Gallatin County and spent time as a nurse before pursuing her law career.
She also practices law in the private sector in Missoula.
Dudik worked in the Legislature to help pass reforms on sexual-assault laws – in 2017 Montana made comprehensive reforms on its definition of sexual assault for the first time in decades – and was an advocate for Native American issues, helping to establish a Missing Indigenous Persons Task Force. She said as attorney general, she would establish an "official Office of Native American Affairs."
But Dudik realized she can only do so much as a Democratic legislator in a Rebublican-controlled chamber.
"What the attorney general can do is elevate the conversation and be a statewide leader on different issues," Dudik said.
As attorney general, Dudik said she would tackle Montana's drug and chemical-dependency problems. She rattled off startling statistics about the scope of the problem, saying Montana has seen a 300% increase in meth-related crimes since 2011 along with a 1,000% increase in heroin-related crimes.
"The way meth is ruining our communities is something we can't jail our way out of, and we really need to reform the way we approach criminal justice, making it restorative for people," Dudik said. "It's not like you can give them an antidote, or something to make them not addicted anymore."
Dudik said she would continue working on changes to the public defender system. She said she helped Montana establish "the first state-funded holistic defense program in the country," where addicts receive "not just an attorney to keep them out of jail and protect their rights but also a resources advocate that helps them deal with the issues that got them there in the first place."
"So we need to make sure the reforms we do are actually working," Dudik said. "We're looking at it right now with some other criminal justice reforms we did … it's definitely the right path for our state."
She said that keeping Montanans out of jail for drug offenses will save money in the long run.
"I think we pay $200 million every two years to the Department of Corrections. And I think if we could prevent people from having to go into the system, then it would save us a lot of money. We pay one way or the other," she said.
Dudik said she will also focus on protecting Montanans, especially children, most vulnerable to human trafficking and sexual abuse. She said she worked with current Attorney General Tim Fox, a Republican, on human trafficking, and helped raise Montana's grade on child sex trafficking prevention from an "F" in 2011 to an "A" in 2019 in national nonprofit Shared Hope International's state report.
But while Montana has improved its record on human trafficking, Dudik said there is still a lot of work to do in addressing childhood sexual abuse.
"One out of five girls will probably be sexually abused before they're 18; that's been a pretty constant statistic," Dudik said, "and for whatever reason our communities have decided there's nothing we can really do about it, and that's not true.
"It's a public health problem and we need to approach it as such," she stressed.
She said as a legislator, she helped reform Montana laws to prevent what she called "grooming behavior," which she defined as "what perpetrators do to a kid to break down their defense before they actually attack, assault them."
"We criminalized that now … we changed our laws so if they know someone is actually grooming a kid they can arrest them and prosecute them," Dudik said.
She also worked with Rep. Marilyn Ryan, D-Missoula, in the 2019 session to outlaw "revenge porn," or sharing sexual videos or images online of someone without the consent of the person depicted.
Dudik is clearly passionate about helping the most vulnerable populations of Montanans. She emphasized there are two things she will not do as attorney general: "I would not look to restrict a woman's right to reproductive health-care access," and "I would also not fight to overturn any part of the Affordable Care Act."
"And that's different than what we're seeing with our current attorney general," she said.
She said she admires Bernie Sanders, Democratic candidate for president, saying "people are very interested in what he's talking about."
"Whether you agree with him or not, he's at least talking about issues that have been ignored for too long," Dudik said.
When asked how she differentiates herself from her Democratic opponent, Raph Graybill, she said, "I don't really talk about my opponent. I just talk about myself and what my experience is."
A complaint filed by David Wanzenried, a former legislator and Dudik supporter, alleges Graybill does not meet the minimum qualifications to be eligible to run for attorney general. Dudik would not comment on this complaint, but did say, "I wish him well. I've enjoyed seeing him out on the campaign trail.
"Politics is hard, and I appreciate anyone stepping up, because your life is examined and you're criticized from all ends, so I appreciate anyone who's willing to throw their hat in the ring," she added.
"Experience matters in this job," she said. "As a prosecutor, if you want to work with law enforcement, it's good to have worked with law enforcement if you want to be a chief law enforcement officer."
She also pointed out her record of working across the aisle as a Democratic legislator.
"I've been in a Republican-controlled Legislature my entire career," she said.
"It's nice to be able to wave the flag of righteousness and do whatever you want but get nothing really accomplished," she explained, "but I think it's better to come together, find common values, focus on things we all care about like protecting kids, saving money and having safer communities."
However, Dudik said she would not hesitate to "fight back" if the federal government were to "roll back things like air regulations or water-quality standards." She said fighting back is "what the attorney general should be doing."
"I have four kids, and they're really the reason I do this," she said. "I want them to have a better state than what we have now."
Reporter Colin Gaiser may be reached at 758-4439 or cgaiser@dailyinterlake.com.
---