Business spotlight: Radiance Tanning Studio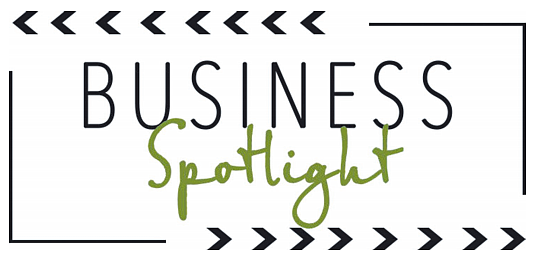 |
September 8, 2020 12:00 AM
RADIANCE TANNING STUDIO - Providing the BEST customer service in a pristine and warm setting for 5 years running
Radiance opened their doors on June 15th of 2015.
Getting the news five years later that Radiance Tanning Studio had won Best of the Flathead for the 4th year in a row was confirmation to not only myself but most importantly to my staff that we are doing something right.
With all the information about skin disorders, the effects of sun damage and - rightfully so - skin cancer, opening our doors back then felt like a huge gamble. Since then, we receive the occasional email and Facebook post about the harmful effects of UV rays, telling us we should not even be in business and we always respond with respect and information about how we can offer our services safely while reducing the risks of overexposure.
Personally, I have been using tanning beds for nearly 30 years, give or take a couple years... I took off while battling my own encounter with bone cancer. When
I started tanning you would lather up with tanning lotion that would instantly stain your skin, crawl into a coffee-like machine, pull the lid down, hit the start button and fall into a nice 30 minute nap. You would hope that you didn't get a sunburn or get zebra stripes from the bulbs that were placed so far apart. Boy how things have changed!
I had originally set out to find office space for bookkeeping when I came across my current space through Parkman Properties. It is a nice 1,800 sq ft, open floor plan and I had planned on creating 4 separate offices to sublet out. One afternoon when my husband and I were putting chalk marks on the floor, laying out the floor plan, the owner of the hair salon next door came over to check on our progress. After a few minutes of her looking around, she asked us if we ever thought about opening a tanning salon. We then changed gears and took on building a tanning salon!
I knew that I did not want my salon to be like the industry norm, with posters of men and women in bikinis, palm trees, neon signs or have a beachy theme. I wanted a place that was exceptionally clean, had a comfortable, inviting atmosphere, that was affordable, offered beds with the latest technology and above all else, the best customer service.
I wanted our space to be like walking into your home, where you are most comfortable. We get compliments frequently on the way we are set up, with reclaimed barn wood on our reception desk, large mirrors, cute barrel chairs for seating, a cozy rug and our décor that changes with each season and each holiday. Each of our rooms is named after a set of islands that have a corresponding map in the room, Puerto Rico, Virgin Islands, Greece, West Indies, Azores and Around the World. All of the employees do a magnificent job thoroughly sanitizing each bed after use. Don't be surprised if you find them under or behind a bed cleaning, you would be hard pressed to find a dust bunny in our building!
I believe that customer service is the key driving factor to any business. I believe it starts at home with manners, the ability to recognize your mistakes, the humbleness to say you are sorry and to understand how to fi x those mistakes. I have been very fortunate in that I have only had 2 people quit to go on to careers offering better pay and benefi ts, that is not to say that
I haven't had to let a few go along the way. Stephanie Sonju and Candace Schultz have both been with me since 2016 and I would not be able to step away from the front of the studio without them. All of the girls I have working for me now in the photo above are an amazing team, they help each other, help our clients, help me and do it all with a smile and swiftness to get you in and out quickly. I will gladly keep them all on as long as they will have me!
Most of us have been an employee at some point in our lives and we like to feel recognized for our efforts, feel appreciated and even sometimes rewarded. I try my hardest to let my employees know I could not run Radiance without them, they are the face of the company, they are in charge of making our clients feel comfortable, and lastly, it is their job to make sure our clients leave feeling Radiant!

For more information or questions on our services, please contact us at Radiance Tanning Salon, 406.890.2056. We are located at 601 East Washington Street, Kalispell or visit us at www.radiancetanningstudio.com
---