Business spotlight: RE/MAX of Whitefish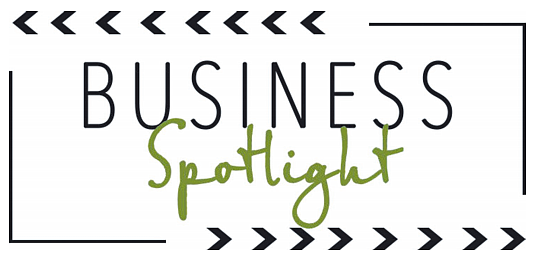 |
September 8, 2020 12:00 AM
RE/MAX Whitefish - LOCAL STAFF, LOCAL AGENTS, LOCAL OWNERSHIP GLOBAL PRESENCE
Since 1983, RE/MAX Whitefi sh has been helping buyers and sellers in the Flathead Valley achieve their real estate goals. In 2019, RE/MAX Whitefi sh earned the honor of being the #1 highest producing single RE/MAX Offi ce in all of Montana; and with 27 agents, a full-time offi ce manager, dedicated marketing staff, access to the best tech tools available in the business and even a professional photographer specializing in drone photography on the roster, it's not hard to see why. 

CEO / Broker Monte Gilman's real estate involvement began with property management in 1996 and soon it became clear that real estate sales are what really interested him. Monte came to RE/MAX Whitefish in his fifth year as a Realtor and third year as a Broker. In 2006, Monte and his then business partner, Alan Elm became Broker/Owners of RE/MAX Whitefi sh and began recruiting the area's top real estate agents and brokers to join the team. Their efforts earned them the distinction of 2008's Broker/Owners of the Year award from RE/MAX Pacifi c Northwest. In 2019 Monte has become the sole owner of RE/MAX Whitefi sh and is up for the challenge, he loves his job and spends about half his time representing buyers and sellers and the other half making sure the company runs smoothly and recruiting as well as retention. RE/MAX Whitefi sh has continued to grow ever since, even during the downturns and the upturns, we are here for you when it's your turn. In the ever competitive Whitefish real estate market we have held our own and continued to grow by maintaining relationships and representing buyers and sellers with integrity, honor, honesty and ethical representation. We are so honored and humbled to be selected as a Flathead Valley top real estate office.

From a $30,000 lot to a $10,000,000 piece of the Flathead Valley, the agents at RE/MAX Whitefish treat their clients and their transactions with care and diligence, and it shows in their continued success. In 2019, RE/MAX Whitefish had the highest gross sales by any single RE/MAX office in the state and so far the market in 2020 is looking even more promising. The agents at RE/MAX Whitefi sh are dedicated to their clients and they truly love this beautiful valley that we call home, which is why they excel at serving our community. Whether it's helping a buyer or seller, volunteering their time cleaning the Whitefi sh Trails, helping on a Habitat for Humanity build, raising funds at the NMAR Charitable Foundation Golf Tournament, serving at the North Valley Food Bank or even ringing the bells for the Salvation Army around Christmas- RE/MAX Whitefi sh is comprised of a dynamic group of individuals who live to help and serve others.

Local staff, Local agents, Local ownership Global Presence is one key motto for The RE/MAX Whitefi sh brand and we exemplify this concept each and every day. There is peace of mind to know that a RE/MAX Whitefi sh agent can call upon a worldwide network of professionals that all strive to uphold the high standards of the RE/MAX brand. Also, when we market properties there is comfort in knowing that your listing is on the biggest real estate company website in the world, remax. com this out performs other franchise sites and Millions of buyers and sellers visit remax.com for their real estate needs. Also, RE/MAX agents outsell other agents by more than 2 to 1 at large brokerages.

Beyond sales and service, the team at RE/MAX Whitefi sh provides a great wealth of knowledge about the vast recreational opportunities that the Flathead Valley has to offer. In addition to real estate knowledge, the agents and staff are privy to the area's best spots for boating, hiking, swimming, skiing and snowboarding, horseback riding, rodeos, fishing, biking, huckleberry picking and more. If it's fun in the Flathead Valley, chances are that someone at RE/MAX Whitefish has done it.

The RE/MAX Whitefish team brings a lot to the table. Many of our agents have found careers in real estate after holding different professional positions. From teachers and contractors, gym owners and estheticians, to shop owners and professional athletes, the experience that our agents have goes far beyond real estate transactions. Plus, having the varied skills and experience that our agents have helps them serve their clients in more ways than one; they can see things from many different angles. If you are already an agent and would like to join a successful, ethical team like RE/MAX Whitefish just shoot Monte a note.

All of us at RE/MAX Whitefish would like to offer our sincere thanks and gratitude to the community for voting us as one of the best real estate offices in all of the Flathead Valley. We are honored and humbled by all the support and we look forward to continuing to serve our clients and our community for many years to come!

"Source: Based on 2019 transaction sides cited in two surveys of the largest participating U.S. brokerages. The 2020 REAL Trends 500 includes data for 1,711 brokerages with at least 500 transaction sides each. The RISMedia 2020 Power Broker Top 1,000 includes data for 1,000 brokerages with the highest sales volume."

For more information on listing your home and a home analysis, or to find your perfect home in Northwest Montana, please give us a call at 406.863.3400 or visit us at 509 East 6th Street, Whitefish Montana www. Remax-whitefish-mt.com
---