Finding Engagement in Seniors With Cognitive Decline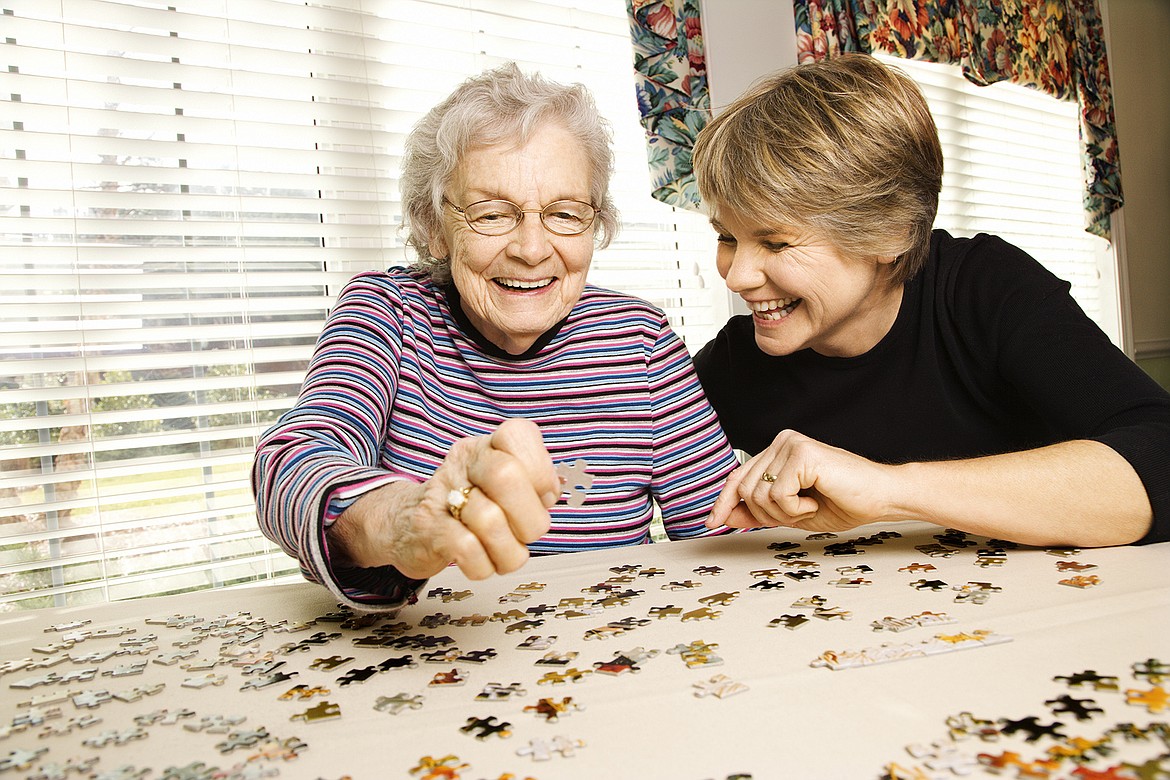 |
April 25, 2021 12:00 AM
If you have a loved one with Alzheimer's Disease or dementia, there are many heartbreaks you endure in the journey as their disease progresses.
One of the hardest is when their condition takes away pieces of who that person is: maybe your father was a terrific piano player, or perhaps your mom ruled the local bowling lanes in her Wednesday night league.
It's those activities and passions that make up a big part of who we are, and when they aren't available to a loved one anymore, it can be difficult to process.
If you have a loved one living with cognitive decline, there are ways to start engaging with them in new ways to help maintain a connection. A few options include:
Reading: If your loved one has a favorite book, reading aloud to them is a great way to stimulate their mind. It's also an activity a grandchild can participate in by reading to their grandparent.
Puzzles: Whether it's jigsaw puzzles, word searches or crosswords, puzzles exercise both sides of the brain and improve spatial reasoning.
Music: Sing and dance the day away with your loved one's favorite songs. Many seniors with cognitive decline can remember still song lyrics, as the part of the brain where they're stored is often spared from the disease.
Upcoming Webinar To Focus on Purposeful Engagement
If your loved one may need memory care, at Prestige Assisted Living at Kalispell, we believe in engaging our residents in a variety of different programming. We have an ever-changing calendar of activities and events designed to find ways to keep their minds and spirits open to both old and new activities.
With that in mind, we'll be holding a free webinar with noted Alzheimer's Disease and dementia expert David Troxel, MPH, on Tuesday, August 24 at 3:00 p.m. Mountain Time. If you have a loved one with a diagnosis of Alzheimer's or dementia, or a loved one living with us now, it will be a great opportunity to see what engagement truly means.

To sign up for the free webinar, visit prestigecanhelp.com.
Prestige Assisted Living at Kalispell is Here to Help
At Prestige Assisted Living at Kalispell, we understand the emotional and physical toll of caring for someone with dementia, and we're here to help.
Our award-winning Expressions program is designed to keep our residents living with Alzheimer's Disease or dementia active and engaged. Our compassionate caregivers take the time to understand elements of a person's life story so that we can personalize and tailor each service we provide. We build relationships with our residents based on trust, empathy, support and humor, always focusing on them and not their disease.
In addition, our assisted living residents enjoy our popular wellness program Celebrations, which embraces a philosophy of healthy, fulfilled living to foster happiness and longevity among our residents.
If it's time to consider memory care or assisted living, you can learn more about our community by visiting prestigecare.com and searching "Kalispell".
You can also book a tour to visit our beautiful community, where you will see our well-appointed apartments, our common areas and learn more about our industry-leading amenities.
To learn more or to book a tour, call our team at (406) 756-1818.
---