Prestige Senior Living Is Not Your Grandma's Nursing Home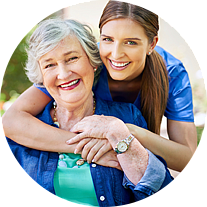 |
April 25, 2021 12:00 AM
Here in Montana, we love rodeos. They're in our blood. It's a bond passed down from one generation to the next.
Rodeos can even extend to senior living communities.
You read that correctly - rodeos at senior living communities. At Prestige Senior Living, we've been known to invite our residents to senior rodeos.
It's just one example of what sets us apart. Whether it's rodeos, ladies' night out, or singing competitions, there's always something happening at Prestige Assisted Living at Kalispell.
Our residents don't spend their afternoons just playing Bingo – unless, of course, they want to. Instead, we have an industry-leading and ever-changing programming schedule that allows our residents to enjoy everything life has to offer. At Prestige Senior Living, we are not your grandma's nursing home.
We strive to nourish mind, body and soul. We want to give our residents the option to be as active as they'd like, or to relax as much as they'd like. It's all about choice – our residents have earned it.

Prestige Senior Living has pioneered health and wellness programs to provide residents with opportunities to flourish in activities they've been doing most of their lives, as well try new activities that unlock interests and abilities they might not have even known they had. To find out more about our philosophy on senior living, visit us at notyourgrandmasnursinghome.com.
Senior Wellness With Celebrations And Expressions
Prestige Senior Living communities keep our residents active and engaged with our innovative wellness programs.
At Prestige Assisted Living at Kalispell, our Celebrations program embraces a philosophy of healthy, fulfilled living to foster happiness and longevity among our assisted living residents. As a partner in active aging, it's our goal to help our residents achieve an optimum level of health and wellness throughout all aspects of life.
Celebrations is focused on six wellness categories that are designed to nurture body, mind, and spirit; giving residents the choices and freedom to celebrate life. This innovative program provides opportunities to strengthen bonds with people, the community and the things that matter most.
Meanwhile, our residents living with Alzheimer's Disease or dementia are part of our award-winning memory care program Expressions, which is designed to help us build relationships with our residents based on trust, empathy, support and humor, always focusing on them and not their disease.
Expressions uses innovative care techniques and life enrichment programming to provide people with dementia and their families an environment in which the individual can live a productive and active life and be treated with dignity and respect.
Book a Tour Today
If it might be time for you or a loved one to consider senior living, you can visit prestigecare.com and search "Kalispell" to find more information.
You can also book a tour with us, where you'll get to visit our well-appointed apartments, learn more about our amenities and programs and even meet residents eager to have you join them at Prestige. Call us at (406) 756-1818 today to book a tour.
---