Free Ageless Grace Webinar Series For Improving Brain Health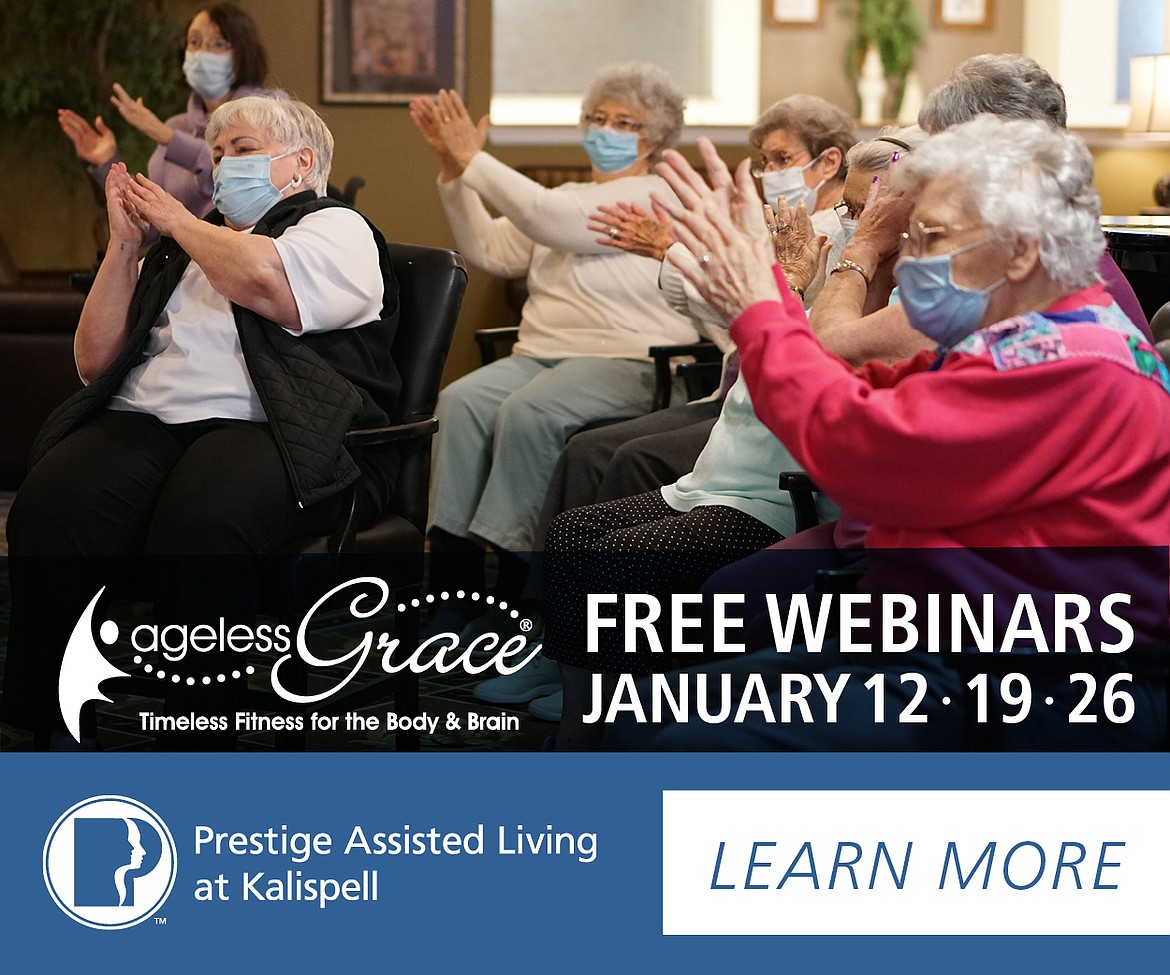 |
January 1, 2022 12:00 AM
Often, if someone suffers an injury, they undergo treatment and learn exercise techniques that not only return that body part to its previous health but make it even stronger.

For a long time, it was assumed the brain couldn't do the same. However, we've learned in recent years that that assumption is not true; the brain is not a static organ. Instead, it can in fact re-wire itself and get stronger.

The brain's ability to change and reorganize itself is called neuroplasticity, and the good news is that people can improve their own neuroplasticity to help maintain cognitive health. There are a variety of steps one can take to do so:
Quality Sleep
A good night's sleep is vital in this regard, as it offers the brain a blank slate to lay down new connections through new experiences, memories, and skills.
Learn New Things
Whether it's learning a new musical instrument, language, or other skill, doing so activates positive functional and structural changes in the brain.
Reduce Stress
Who couldn't use a bit less stress in their life? Stress causes the atrophy of neurons in the brain and ignites heightened emotional responses, which negatively affect neuroplasticity.

Be Active
This is where Ageless Grace® comes in, a brain-body exercise program we offer at Prestige Assisted Living at Kalispell. Ageless Grace® activates all five functions of the brain – strategic planning, memory/recall, analytical thinking, creativity and imagination, kinesthetic learning – and simultaneously addresses all 21 physical skills needed for lifelong optimal function.

Every Prestige community has classes led by certified Life Enrichment Directors and Wellness Coaches, and here at Prestige Assisted Living at Kalispell, our residents enjoy the fun and challenges of the program.

Upcoming Free Ageless Grace® Webinar Series

Throughout January, the creator of Ageless Grace®, Denise Medved, will be hosting a free webinar series. If you or a loved one is considering senior living, the webinars will be a great opportunity to learn more about the program, try out some of the exercises, and understand the importance of neuroplasticity.

The webinars will be held on January 12, 19, and 26, all at 12 p.m. Mountain time.

To learn more about Ageless Grace®, and to sign up for the free webinar series, visit prestigecanhelp.com.

Life at Prestige Assisted Living at Kalispell
At Prestige Assisted Living at Kalispell, our assisted living residents enjoy our cutting-edge wellness program Celebrations, which embraces a philosophy of healthy, fulfilled living to foster happiness and longevity among our residents.

Meanwhile, our award-winning Expressions program is designed to keep our residents living with Alzheimer's Disease or dementia active and engaged. Our compassionate caregivers take the time to understand elements of a person's life story so that we can personalize and tailor each service we provide.
If it's time to consider memory care or assisted living, you can learn more about our community by visiting prestigecare.com and searching "Kalispell".

To learn more or to book a tour, call our team at (406) 756-1818.
Recent Headlines
---