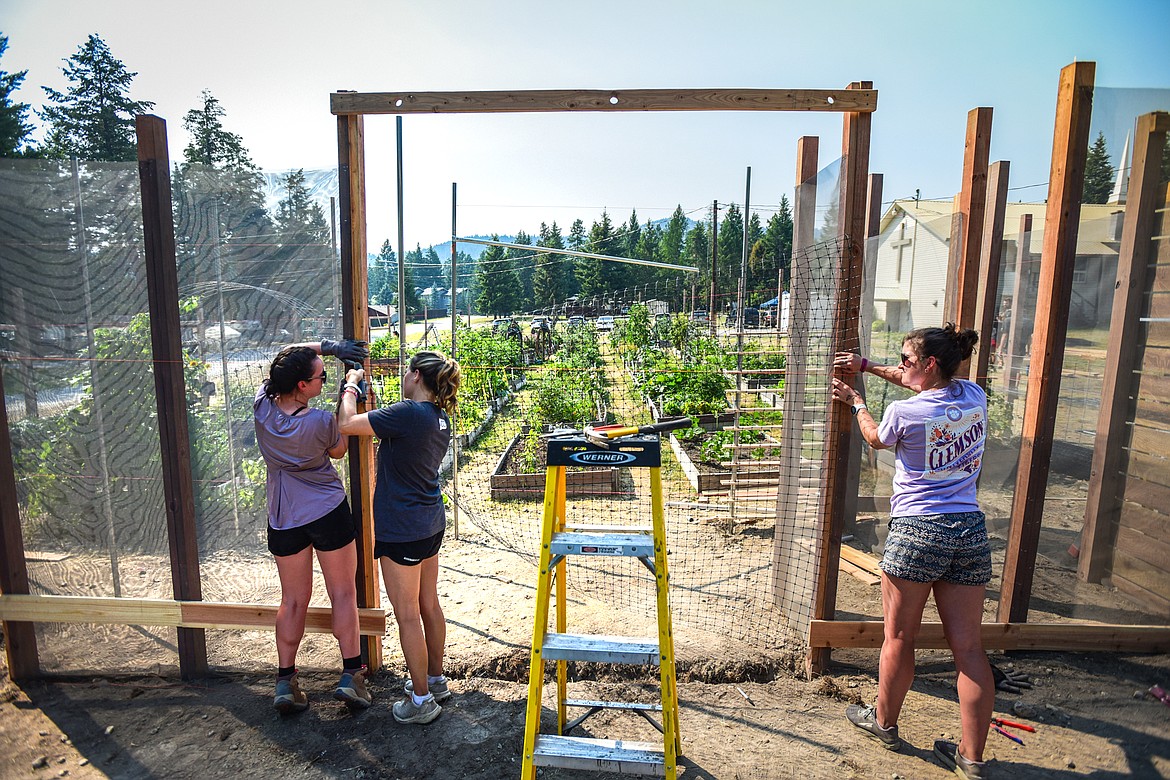 Architecture students, from left, Emma Gallaugher, from University of Virginia; Emma Schnelle, a graduate student at The University of Texas at Austin; and Katherine Harland, from Clemson University; secure a 7-foot, 6-inch high piece of deer netting to the arbor of the Lakeside Community Garden outside the Living Church at Lakeside on Friday, July 30. The three are part of 100 Fold Studios' summer internship program for architecture students interested in nonprofit career...
July 30, 2021
Stories this photo appears in: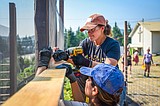 August 1, 2021 midnight
Architecture isn't a career that easily lends itself to working from home. After the disruption of the past year due to the pandemic, participants in a Lakeside architecture internship have renewed enthusiasm for hands-on work in the community.
---