March 19, 2020 8:25 a.m.
ATHENS, Greece (AP) — Greek anti-terrorism police detained more than 20 people in raids in Athens Thursday and seized heavy weaponry including anti-tank arms, authorities said.
September 30, 2021 midnight
A recent letter to the editor essentially accuses the Biden administration of being plagued by "…stupidity… that has no known cure…".

June 22, 2022 midnight
StorySheriff's deputies arresting a man accused of shooting at kayakers in Lower Stillwater Lake over the weekend allegedly found him with a minivan loaded with weapons and ammunition.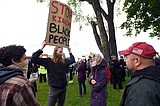 June 14, 2020 1 a.m.
Kalispell and citizens of the Flathead can be proud of what happened Saturday afternoon and evening in and around Depot Park. Somewhere around 1,000 people with disparate views gathered together, shared the same space, and other than a few heated discussions, and some discomfort by some over the close proximity of humans and high powered weapons, the event came off with something approximating peace and harmony.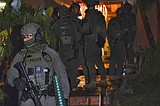 March 14, 2020 2:51 a.m.
CHANTILLY, Va. (AP) — In the darkness, the team suits up quietly, putting on their helmets and tactical gear. Federal agents lug battering rams, bolt cutters and heavy weaponry by foot up a hill on a residential California street that's softly aglow from street lamps. Then the agents turn onto the walkway of their target's home.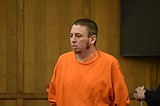 July 7, 2022 midnight
Joseph Thomas Oliver, 36, entered the plea before Judge Dan Wilson in Flathead County District Court on June 30.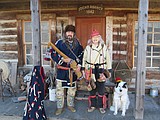 January 3, 2021 midnight
ST. IGNATIUS — The Four Winds Indian Trading Post north of St. Ignatius, established in 1970 by Preston Miller as a source for Indian trade goods and other historic items, turned 50 years old in December.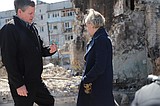 April 21, 2022 midnight
Fresh off a tour of the recently liberated suburbs of Kyiv, Sen. Steve Daines called for the U.S. to more quickly ship lethal aid to Ukraine, reestablish a diplomatic presence there and welcome refugees from the war-ravaged nation at home.
March 14, 2020 midnight
Spain locks down its citizens, while France shuts nightlife
---