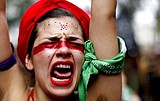 March 9, 2020 6:06 p.m.
UNITED NATIONS (AP) — The main U.N. body promoting women's rights reaffirmed the 1995 road map to achieve gender equality on Monday and pledged to step up implementation amid warnings of rising gender inequality and conservative push-back against its far-reaching agenda.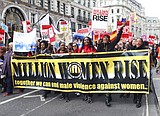 March 7, 2020 5:30 p.m.
UNITED NATIONS (AP) — Calling himself "a proud feminist," U.N. Secretary-General Antonio Guterres lashed out at men who abuse power and declared before Sunday's observances of International Women's Day that the fight for gender equality is "the biggest human rights challenge we face."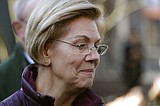 March 6, 2020 7:07 a.m.
At her home in suburban Detroit, Jill Warren spent Thursday morning glued to her phone, searching for news about the woman she fiercely believed should be the next president of the United States: Sen. Elizabeth Warren.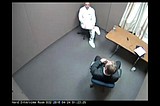 March 5, 2020 4:52 p.m.
TORONTO (AP) — A man accused of killing 10 people when he drove a van into crowds of pedestrians on a busy Toronto sidewalk in 2018 has admitted to planning and carrying out the attack, a court heard Thursday.
March 3, 2020 4:57 p.m.
OLYMPIA, Wash. (AP) — The Legislative Ethics Board has fined Democratic Sen. Mona Das $500 because she announced a new business at an event she attended in her role as a legislator and solicited support for future elections.
November 10, 2019 3:31 p.m.
Back in the '80s, companies sprung up with the sole purpose of convincing American business owners to move their manufacturing to other countries. How much wealthier they would be if they didn't have to put up with American workers who wanted things like paid vacations, health insurance, safe work places.
---