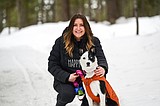 January 29, 2023 midnight
Veronica Mallery, 25, started Happy Tails 406 as a way to provide more convenient, and personal care for pets knowing that in-home care keeps pets in the comfort of their own home.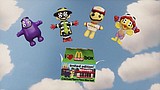 February 4, 2023 12:05 a.m.
Those oldies but goodies keep popping up today, but increasingly with a twist.
January 28, 2023 11:55 p.m.
Madeleine McGaughy was a double winner for Glacier at the Missoula Invite swim meet Saturday, guiding the Wolfpack girls to a fifth-place finish.
---