Stories
April 12, 2021 3:43 p.m.
A Jamaican national who crossed into Montana from Canada near Eureka and was arrested with others near Whitefish after a 75-mile car chase admitted to an immigration charge on Monday.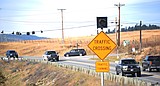 April 12, 2021 3:30 p.m.
Montana has 377 bridges and more than 1,485 miles of highway in poor condition, and 1 in 4 of the state's public transit vehicles is ready for the scrapyard, according to a new "infrastructure report card" from the Biden White House.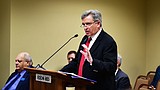 April 12, 2021 3:19 p.m.
The Montana Senate on Monday unanimously endorsed a bill that could expand the use of electronic monitoring of people charged with certain domestic violence and stalking crimes.
April 12, 2021 1 p.m.
HELENA (AP) — The Montana Supreme Court has temporarily quashed a legislative subpoena for the state court administrator's emails, which are believed to contain responses to a poll of District Court judges on legislation to give the governor more power in filling judicial vacancies between elections.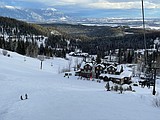 April 12, 2021 10 a.m.
Even in the face of the Covid-19 pandemic, Whitefish Mountain Resort logged its busiest season on record.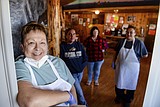 April 12, 2021 7 a.m.
BROWNING (AP) — On March 15, 2020, just two days after COVID-19 entered Montana, the Blackfeet Nation declared a state of emergency. Like many places in Montana, the tribe's schools adopted remote learning and businesses, bars and restaurants closed.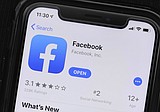 April 12, 2021 midnight
Facebook is showing different job ads to women and men in a way that might run afoul of anti-discrimination laws, according to a new study.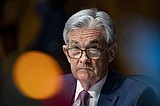 April 12, 2021 midnight
WASHINGTON (AP) — The U.S. economy is poised for an extended period of strong growth and hiring, the chair of the Federal Reserve said in an interview broadcast Sunday, though the coronavirus still poses some risk.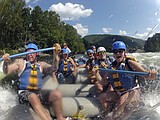 April 12, 2021 midnight
CHARLESTON, W.Va. (AP) — West Virginia is joining the growing list of places recruiting remote workers — with a thrill-seeking twist.
April 12, 2021 midnight
A man driving a black sedan with tinted windows allegedly pulled out of a bar parking lot and intentionally ran over a woman who couldn't feel her legs afterward.
April 12, 2021 midnight
Social media use under city spotlight again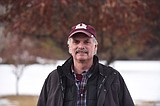 April 12, 2021 midnight
In his long career as an investigator, Brian Sommers has dug into some of Northwest Montana's most interesting and tragic cases involving people and animals.
April 12, 2021 midnight
About 40% of all abortions in the U.S. are now done through medication — rather than surgery — and that option has become all the more pivotal during the COVID-19 pandemic.