Chris L. Emerson, 64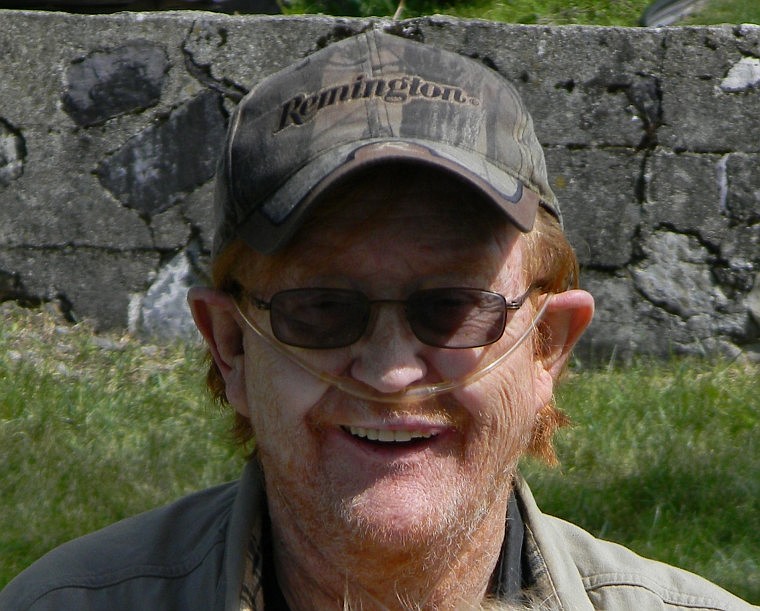 |
October 28, 2011 8:15 PM
Chris L. Emerson, 64, passed away Oct. 25, 2011, at his home in Columbia Falls.
Chris worked for Plum Creek Lumber Company up until he was disabled in a work-related accident. He later became well known as a western and wildlife artist whose paintings are in collections around the world. He signed his work " C.L. Emerson."
Chris studied art under Ron and Bill Bailey and Ace Powell. He exhibited his work in several galleries in Montana, Washington, Alaska, California and in the C.M. Russell and Ellensburg art shows.
He enjoyed camping, hiking, fishing, collecting and polishing rocks. Chris was an accomplished guitar player and once opened for Charlie Pride in a concert in Troy.
Most of all, Chris loved the Lord and looked forward to being in his presence. As a child, Chris was a member of the Assembly of God Church in Whitefish. In later years, he belonged to the Pentecostal Church of God.
Chris was preceded in death by his mother, Reva Paradis; father, Archie Clark Emerson; aunts, Alice Fox, Irma Riggin and Madeline Fisher; his sister, Caroline Emerson; his nephew, Wesley Emerson; and cousin, Annie Fisher.
He is survived by his wife, Kathleen "Kitty" Emerson, of Columbia Falls; his five sons, C.J. Serr of Spokane, Brian Emerson and wife Colleen of Columbia Falls, Shaun Emerson and wife Annita of Kalispell, David Emerson and his wife Heather of Sweetwater, Tenn., and James Emerson of Columbia Falls; his daughter, Sarah Emerson, of Spokane; his seven grandsons, Christian, Jacob, Tanner and Aiden Emerson of Spokane, Brock, Ian and Silas Emerson of Sweetwater, and Andrew Clark of Columbia Falls; three granddaughters, Meriah, Ashley and Megan Emerson, of Spokane; great-granddaughters, Marrissa and Amiah Emerson, of Spokane; two brothers, Richard Emerson of Wasilla, Alaska, and Charles Emerson and wife Flossie of Sierra Vista, Ariz.; one sister, Yvonne Jingle, and husband, Joe, of Sierra Vista, Ariz.; as well as several nieces, nephews and cousins.
Memorial services will be at 3 p.m. Sunday, Oct. 30, at the Columbia Falls Senior Center, 205 Nucleus Ave., in Columbia Falls. A reception will immediately follow.
You are invited to go to www.austinfh.com to offer condolences, share memories and view Chris's tribute wall.
Arrangements are entrusted to Austin Funeral Home
Recent Headlines
---