Kalispell company to manage Glacier shuttles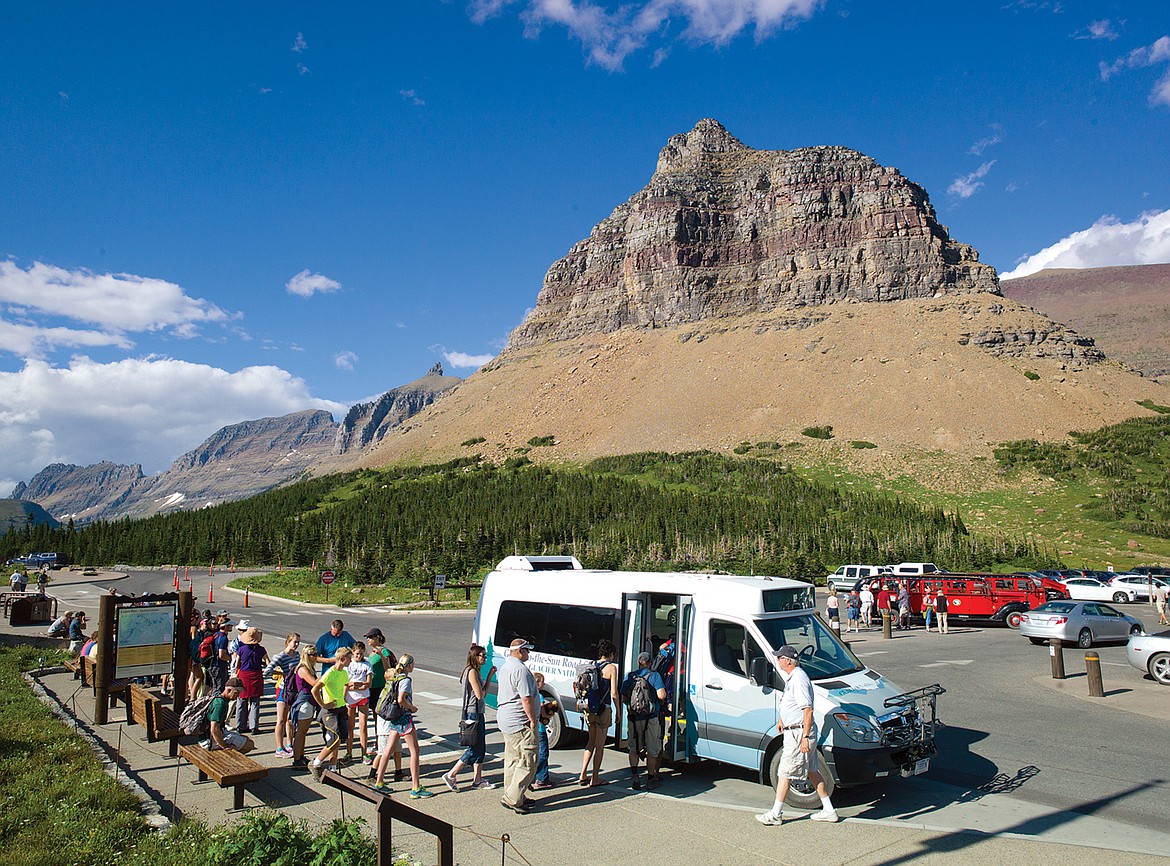 by
KIANNA GARDNER
Daily Inter Lake
|
April 2, 2020 1:00 AM
Glacier National Park has awarded its labor services contract for the 2020 Visitor Transportation Service to LC Staffing of Kalispell.
The contract with the company is valid for up to two years and provides drivers, dispatchers and supervisors for the park's 35-bus fleet that provides shuttle service along the Going-to-the-Sun Road.
Jim Foster, chief of facilities management for Glacier, said in a prepared statement, "LC staffing has recruited and employed park shuttle drivers since 2009 and are well-positioned to support the park in 2020." Starting in 2010, LC Staffing had partnered with Flathead County to procure seasonal drivers to operate the park's sprinter vans and buses, but now the company will work directly with the park.
The Flathead County commissioners voted in late 2019 to terminate the county's longstanding public transportation partnership with park — a move that prompted park officials to find shuttle-operating assistance elsewhere for the upcoming 2020 season. For years, the park, Flathead County's Eagle Transit and the Montana Department of Transportation had established an agreement in which Glacier would fund the park's free shuttle and in return, the county would maintain and operate the fleet. However, upon voting to terminate the agreement, the commissioners pointed to a substantial lack of funding from the park that was contributing to subsequent concerns related to shuttle maintenance, rider safety and more.
"I would like to thank park staff and the NPS Contracting and Procurement Officer for their expeditious work to award this contract following the termination of the cooperative agreement with Flathead County. We are pleased to be working with LC staffing and providing visitors with such an important service in Glacier National Park," Park Superintendent Jeff Mow said in a prepared statement.
The press release also touched on the COVID-19 outbreak and how the virus may impact park services this year. The spread of the virus has already prompted Glacier and other national parks to close their gates to the public.
If spring conditions and COVID-19 measures allow, the Visitor Transportation Service "will operate as a hiker-biker shuttle from Mother's Day weekend until the Going-to-the-Sun Road opens to the public for the season."
The shuttle operates on weekends and provides service from the Apgar Visitor Center to Avalanche Creek with stops at Lake McDonald Lodge. Once the Going-to-the-Sun Road opens for the season, park shuttles will provide service between the Apgar and St. Mary Visitor Centers from July 1 to Labor Day from 7 a.m. to 7 p.m., seven days a week.
Decisions on park operations, including the shuttle service, will be re-evaluated regularly, Mow said. He added that the park will continue to follow Centers for Disease Congrol guidance and other federal, state and local health authorities for monitoring the situation related to the outbreak.
Reporter Kianna Gardner can be reached at 758-4407 or kgardner@dailyinterlake.com
Recent Headlines
---