Committed buyers, sellers keep real estate sales going in Flathead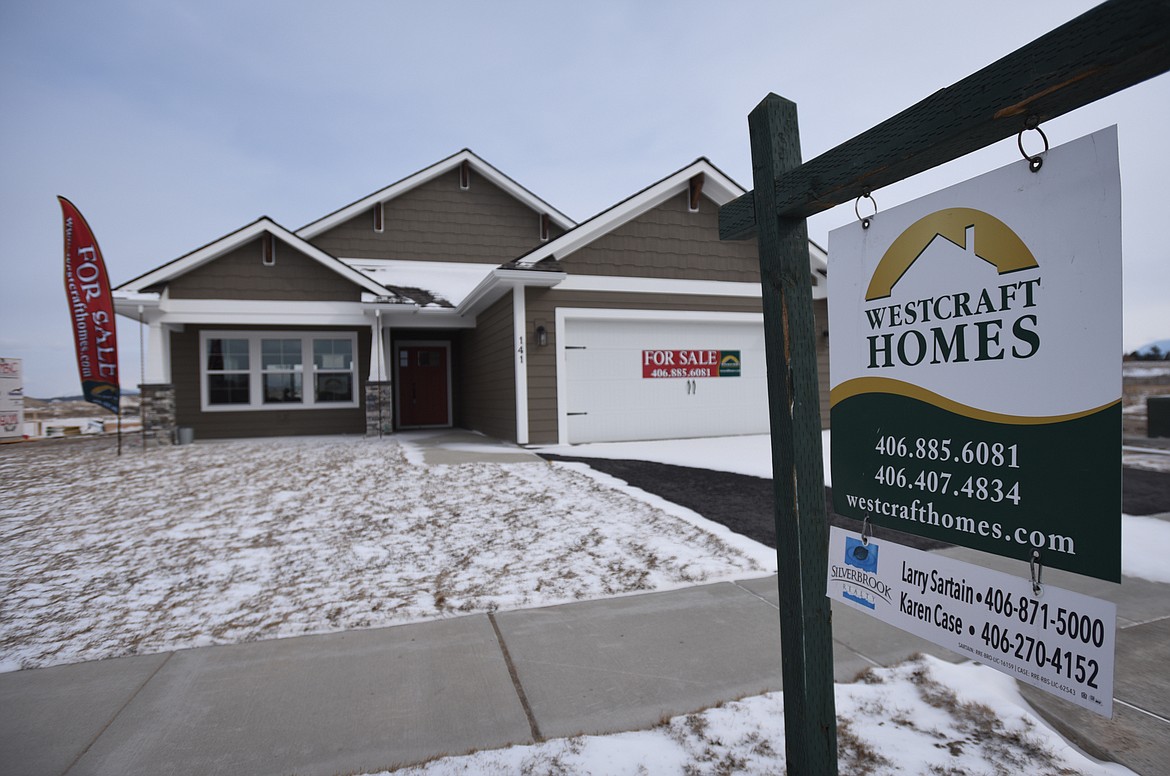 A home is advertised for sale along Silver Tip Trail in the Silverbrook Estates development north of Kalispell on Wednesday, April 1. (Casey Kreider photos/Daily Inter Lake)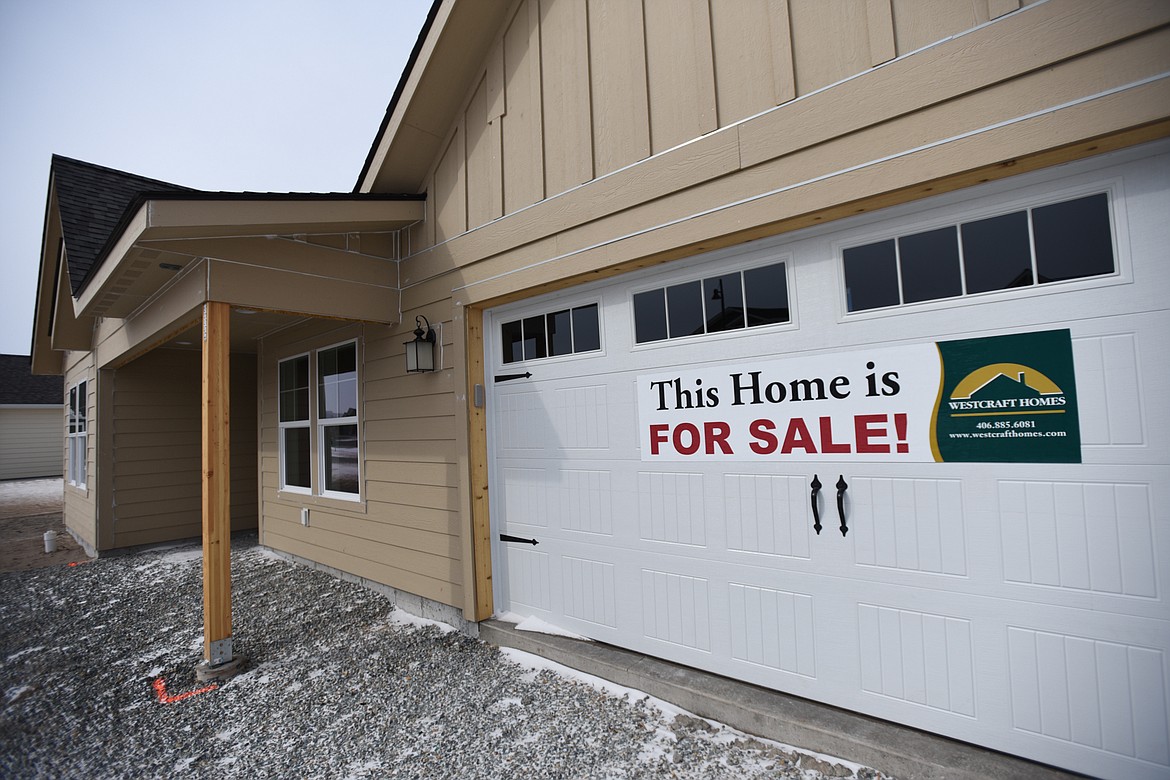 A home is advertised for sale along Swede Trail in the Silverbrook Estates development north of Kalispell on Wednesday, April 1. (Casey Kreider/Daily Inter Lake)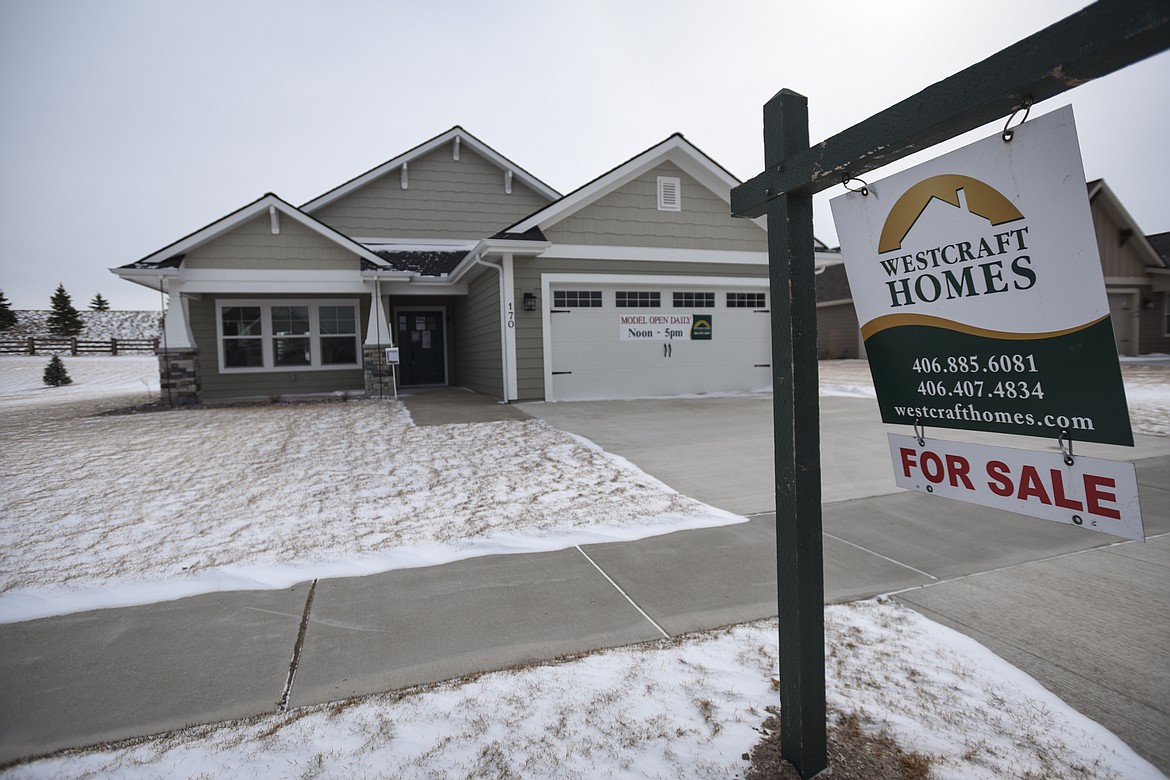 A home is advertised for sale along Silver Tip Trail in the Silverbrook Estates development north of Kalispell on Wednesday, April 1. (Casey Kreider/Daily Inter Lake)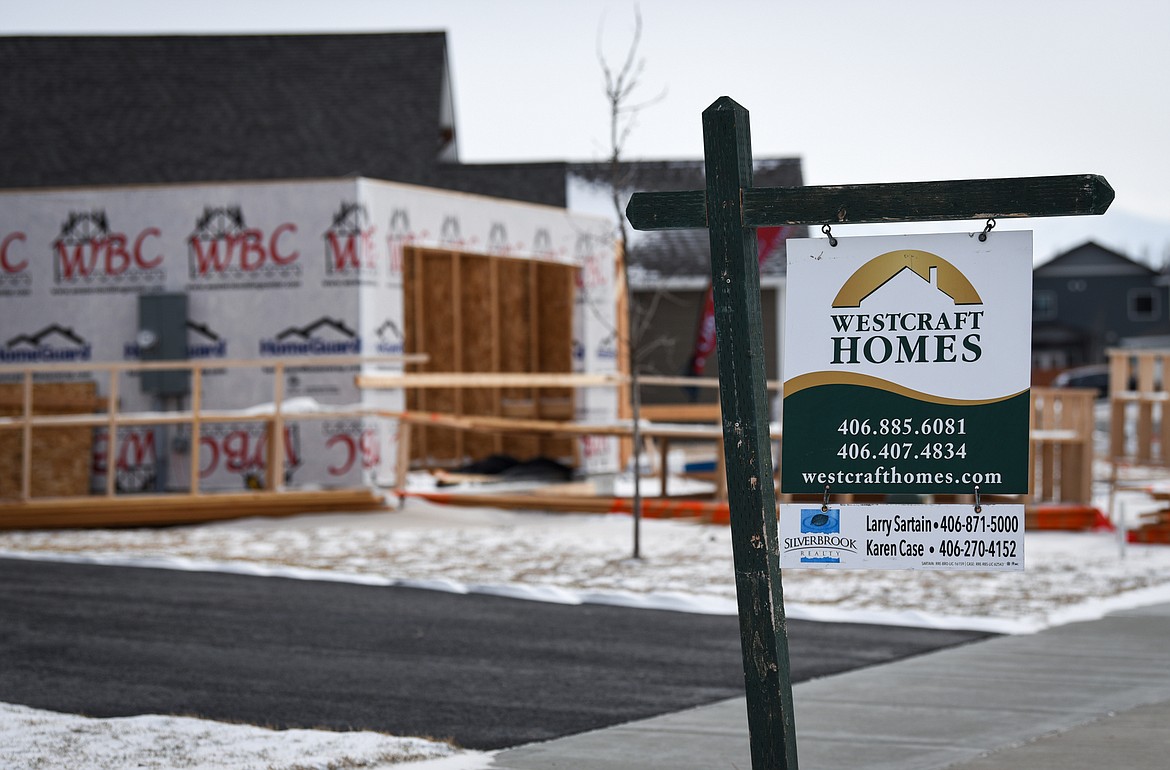 A hOUSE under construction the Silverbrook Estates development north of Kalispell. Realtors are concerned that the COVID-19 virus will delay work on current building projects.
Previous
Next
by
BRET ANNE SERBIN
Daily Inter Lake
|
April 5, 2020 1:00 AM
Montanans, like most of the country, have been urged to stay at home to combat the spread of COVID-19. But staying at home becomes a bit more complicated for people who are still in the process of buying, selling or moving homes.
"We have people in need of homes and planning to list homes," said longtime Realtor Bill Leininger of Dean & Leininger Real Estate in Bigfork. "We have people in the hopper, looking for houses and some just lost their jobs."
Because of these ongoing needs, 'we're still essential," he noted.
Realtors are considered an essential business under Montana Gov. Steve Bullock's stay-at-home directive. But they have had to make a lot of adjustments to accommodate social distancing and sudden market changes.
"There's still some business being had, which is a good thing," Leininger reported. He said there are "things we're all kind of learning" to adapt to the unprecedented situation, such as virtual open houses, comprehensive photo tours and extreme sanitary measures during showings.
"It's new territory for everybody," said Leininger, who has been in the real estate business for 25 years.
He said Realtors have started making sure to show up early to sanitize the properties and providing booties, gloves and hand sanitizer for clients. They are also personally opening doors and avoiding unnecessarily risky points of contact, such as drawers or cabinets.
Leininger said he wasn't aware of any Realtors who are doing in-person open houses currently.
Modern technology innovations have helped real estate go virtual, however.
"We're lucky to have the digital marketing platforms that we do nowadays," said Kaleb Retz, a Realtor with Bergquist Donnelly at PureWest Christie's.
He said his team, which specializes in luxury properties from Hamilton to Whitefish, is "on the leading edge of digital marketing" and has been able to offer tours through platforms such as 3-D virtual tours, Facebook live and Facetime.
He said some buyers have even recently purchased properties sight-unseen.
But he said he has noticed some hesitation from buyers, and many have not been able to get to the Flathead Valley to view properties because of new travel restrictions. Some sellers have also been reluctant to invite people into their homes to show the properties during the coronavirus outbreak.
But he pointed out the clients who have continued through the process throughout the pandemic have been more committed to buying and selling homes than most clients he encounters on a normal basis.
"The showings we have shown have been a lot more solid," he noted. "More committed and qualified buyers are viewing houses."
NEW CONSTRUCTION has recently been more popular than buying previously lived-in homes, according to Retz, but some Realtors are worried construction might be halted on unfinished homes amid increasing coronavirus restrictions.
COVID-19 has also raised the possibility of an increase in buyers fleeing crowded, harder-hit metropolitan areas to the remote Flathead Valley. Most real estate agents said they haven't seen this trend pick up significantly yet, but they expect to see more interest from out-of-town home buyers as the crisis continues, and many second-home buyers reportedly have returned to their local residences to quarantine, according to Jeri Moon with the Northwest Montana Association of Realtors.
"It's happening," Leininger acknowledged, but he said, "I don't think it's happening to any great number."
"Currently we haven't seen people necessarily fleeing," Retz reported.
It's still too early to tell how current home sale statistics in the valley compare to last year's numbers, according to Moon, who serves as the executive officer for NMAR. However, Moon noted there have been 46 homes withdrawn from the local residential market in the first three months of 2020, including 21 withdrawn in the past month. Last year, Moon reported there were 2 total withdrawn homes in the first three months of the year.
Leininger said homes in the $200,000 range still seem to be selling well, but he is interested to see how second-market home sales, which usually come in the spring and summer, will fare.
"For the most part, we've seen things hold steady," Retz said.
Moon stressed, "Realtors are still available to help their clients at all times, and especially during this very unusual time."
In addition to remaining available to clients, Leininger urged being proactive, but patient, in the home-buying process right now.
"Coronavirus is upsetting the apple cart and we need to work together and extend things out," he said.
Retz agreed, "We want to reassure people homes are still moving. People want to move on with whatever they're trying to accomplish with purchasing or selling. Life does go on."
Reporter Bret Anne Serbin may be reached at bserbin@dailyinterlake.com 758-4459.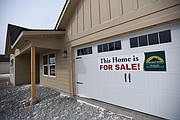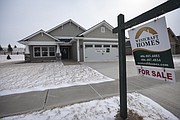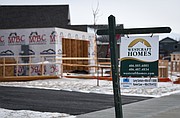 Recent Headlines
---