Three candidates vie for two FVCC trustee positions
by
MACKENZIE REISS
Daily Inter Lake
|
April 24, 2020 1:00 AM
Three candidates are running for two positions on the Flathead Valley Community College Board of Trustees, including incumbents Kelly Dowling Stimpson and Peter Akey, and challenger Eric Fulton, a tech entrepreneur from Whitefish.
The election is being held by mail ballot, with ballots due back to the Flathead County Election Office by 8 p.m., May 5.
Both seats on the board are for three-years terms with no term limits, representing the Whitefish-Columbia Falls-Bigfork districts. Ballots were mailed out April 15 to 23,135 registered voters in those districts.
The seven members of FVCC's Board of Trustees are the governing body of the college. They are responsible for establishing college policies and for selecting a president to lead the institution.
Following is information about each of the three candidates:
Kelly Dowling Stimpson, JD
Occupation: Attorney; Associate General Counsel, Kalispell Regional Healthcare
Family: Married to Dr. Kim Stimpson for 40 years; we have four daughters and one son who graduated from Flathead High School; 16 grandchildren (so far).
Education: Undergraduate at Stanford University and Brigham Young University and law degree from the University of San Diego School of Law.
Background: School District 5 – America Reads Volunteer 2007-2011, Flathead High School Parent Group – Founding President. Former Board service: Kalispell Laker Baseball, Big Brothers Big Sisters (Chairman of the Board) and Boy Scouts of America.
Why are you running?
I have served on the FVCC Board Trustees since 2016. It was not very long after moving to Bigfork 15 years ago that I became familiar with Flathead Valley Community College. The variety and strength of the academic programs offered, along with the diverse and impressive qualifications of the staff and faculty are very admirable and truly a testament to the vision of Dr. Karas and her leadership team. Clearly, the Flathead Valley is very fortunate to have such a strong Community College! In my professional capacity, I have represented and provided legal advice to public school districts, administrators and Board members for over 20 years. I have a love for education and a great respect for those who work within school systems, so diligently and selflessly. It has been an honor to serve as Trustee for FVCC and I hope to continue to do so to encourage student success, support the leadership team and provide this valuable resource to the community.
Eric Fulton
Occupation: Technology entrepreneur, employed at Sipscience as an Enterprise Architect in Whitefish.
Family: I have two parents who live in the Flathead.
Education: Graduated Flathead High School in 2006, Business degree from University of Montana, Master's in information security and assurance from Western Governors University.
Background: I've started three businesses, speak regularly at conferences on information security and entrepreneurship and love teaching about technology.
Why are you running?
Community colleges are going to play an increasing role in education over the next decade. I want to extend my knowledge of new technology to assist the FVCC as it grows.
Peter J. Akey
Occupation: A Senior Vice President and the Commercial Loan Department Manager at Glacier Bank; also currently a Major in the Montana Army National Guard. Military career began in April 1999 as an Infantryman and has served for over 20 years with deployments to Bosnia-Herzegovina 2002 in support of Stabilization Force 11, Iraq 2004 - 2005 in support of Operation Iraqi Freedom 3 and Romania 2016 in support of Operation Saber Guardian; currently serves as the Operations Officer for the 1-163rd CAB.
Family: I have been married to my wife Vivienne for 19 years. We have three children, Mary (17), Jack (15) and Sam (12) all who attend Whitefish Public School. In our spare time you can find us either on the mountain skiing or on a river chasing trout.
Education: I am a graduate of Whitefish High School and received a Bachelor of Science in business administration with emphasis in finance and management from the University of Montana. I completed my course studies at Pacific Coast Banking School hosted at the University of Washington in August 2017.
Background: In addition to serving as a trustee on the board of FVCC, I currently serve on as President Board of Directors for Big Brothers Big Sisters of Northwest Montana and am an active board member of the Montana National Guard Association along with coaching multiple youth sports. I have also served as President of the Butte Silver Bow Chamber of Commerce, Board member of Big Brothers Big Sisters of Butte Silver Bow and a member of the advisory board of Highlands College. I was honored as one of the 20 under 40 by the Kalispell Area Chamber of Commerce in May 2017.
Why are you running?
The primary reason I am running for re-election as a trustee of Flathead Valley Community College is my strong belief in education. Education isn't always easy, but it can help people better themselves, their families and our community. FVCC is a great affordable option with award-winning administrators, faculty, staff and students. The day-to-day work in the field of education makes our community better and I am proud to help serve that endeavor.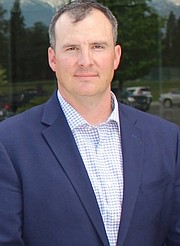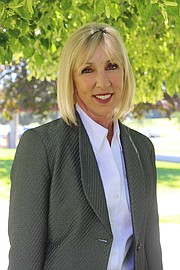 Recent Headlines
---