Buffalo Hill residents serenade the neighborhood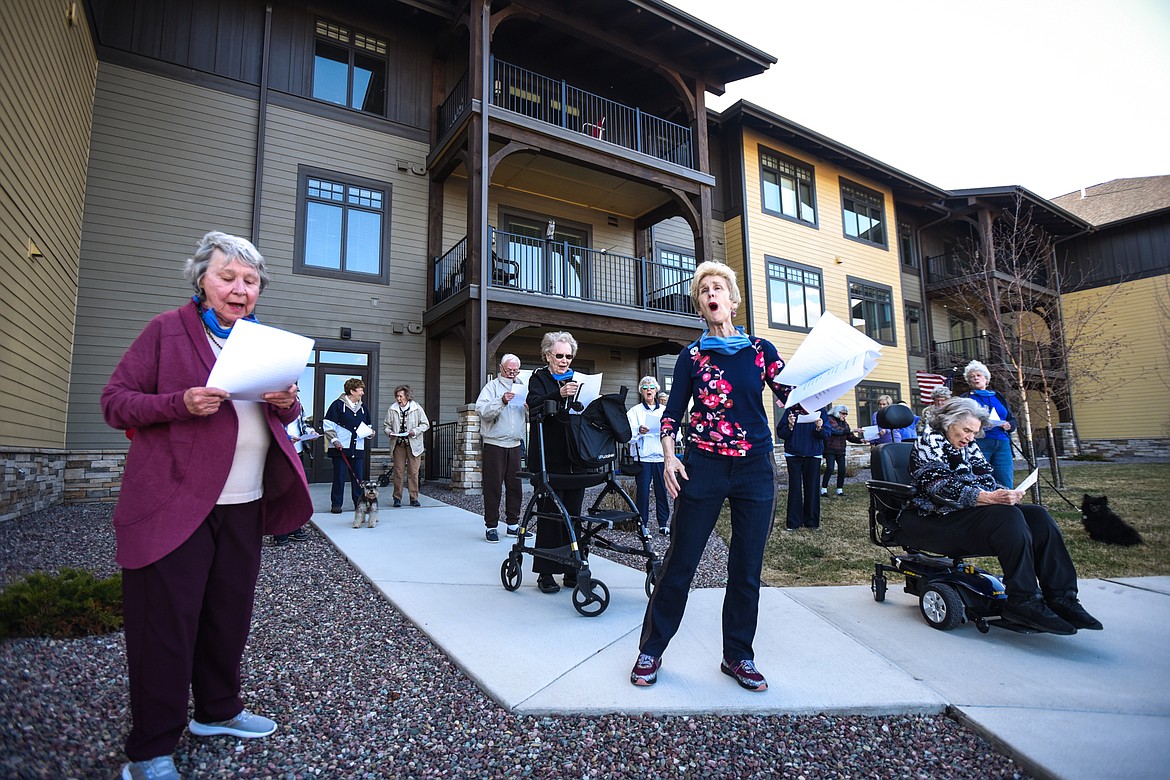 Dorothy Donahoe, left, and Lynda Collins, center, lead a group of residents in a series of songs outside Buffalo Hill Terrace at Immanuel Lutheran Communities in Kalispell on Tuesday, April 21. (Casey Kreider/Daily Inter Lake)
Buffalo Hill Terrace residents Dorothy Donahoe and Lynda Collins recently decided to add some fun to the facility's shelter-in-place directive during the COVID-19 pandemic by starting a singing group that has been serenading the neighborhood every Tuesday evening at 6 p.m.
These enthusiastic "senior citizen cheerleaders," as Collins called the group, stand on the front lawn of the Buffalo Hill complex in Kalispell and sing patriotic songs. One of the last impromptu concerts drew more than 30 listeners.
"Even though we had to stand 6 feet from each other, all agreed that being outside and singing made their day much brighter," Collins said.
---