Jon Gneiting, 32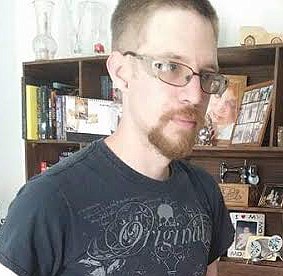 Jon Gneiting lost his battle to brain cancer on July 21, 2020, after a courageous, year-long battle at the age of 32. He definitely didn't go without a fight. Jon always fought hard and always gave 100 percent to anything and everything he did. He worked hard and loved even harder.
You could always find Jon being busy. He loved to ride his motorcycle, kayak, tinker with things, gardening and build things. His most favorite thing to do though, was to be with his children. His kids were his pride and joy. They loved going to church with their dad on Sundays and cherished that special time with him.
Jon was born in Chula Vista, California, on Dec. 23, 1987, to Cathy Gilder and Ron Gneiting. Jon obtained his GED and went on to have a couple jobs until he found his true calling as a truck driver. Jon worked on an oilfield frack hand in Colorado and North Dakota, until he started working for Central Oregon Trucking Company as a long haul driver. He did that for many years and got to see the world while doing so. Before his death he also drove for Northwest Drywall.
Jon met Amanda(Hill) Gneiting and her son Andrew MacNair in the fall of 2008; they were married Sept. 1, 2009; in that marriage they had two more beautiful children, Amarri and Jovanni "Joey." Unfortunately that marriage ended on July 19, 2017, although they remained good friends.
Jon was preceded in death by his grandfather Harry Gilder.
Jon is survived by his mother Cathy and stepfather John Treat; his father Ron Gneiting; and sister Aimee Gneiting; his ex-wife Amanda Gneiting and their three children Andrew, Amarri and Joey; many aunts, uncles, and cousins and many friends.
A celebration of Jon's life is pending at this time. Columbia Mortuary in Columbia Falls is caring for Jon and family.
---