Massive fire at Columbia Falls apartment building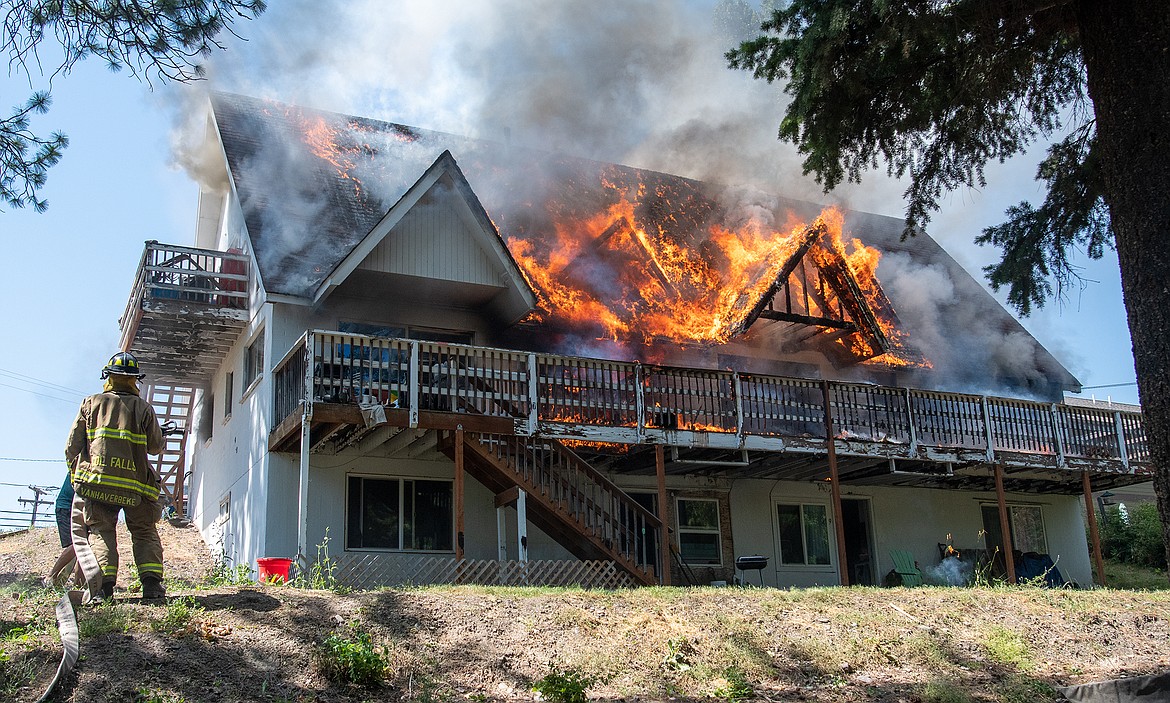 A Columbia Falls firefighter waits for a hose to charge as they fight an apartment building blaze Sunday afternoon. (Chris Peterson photo)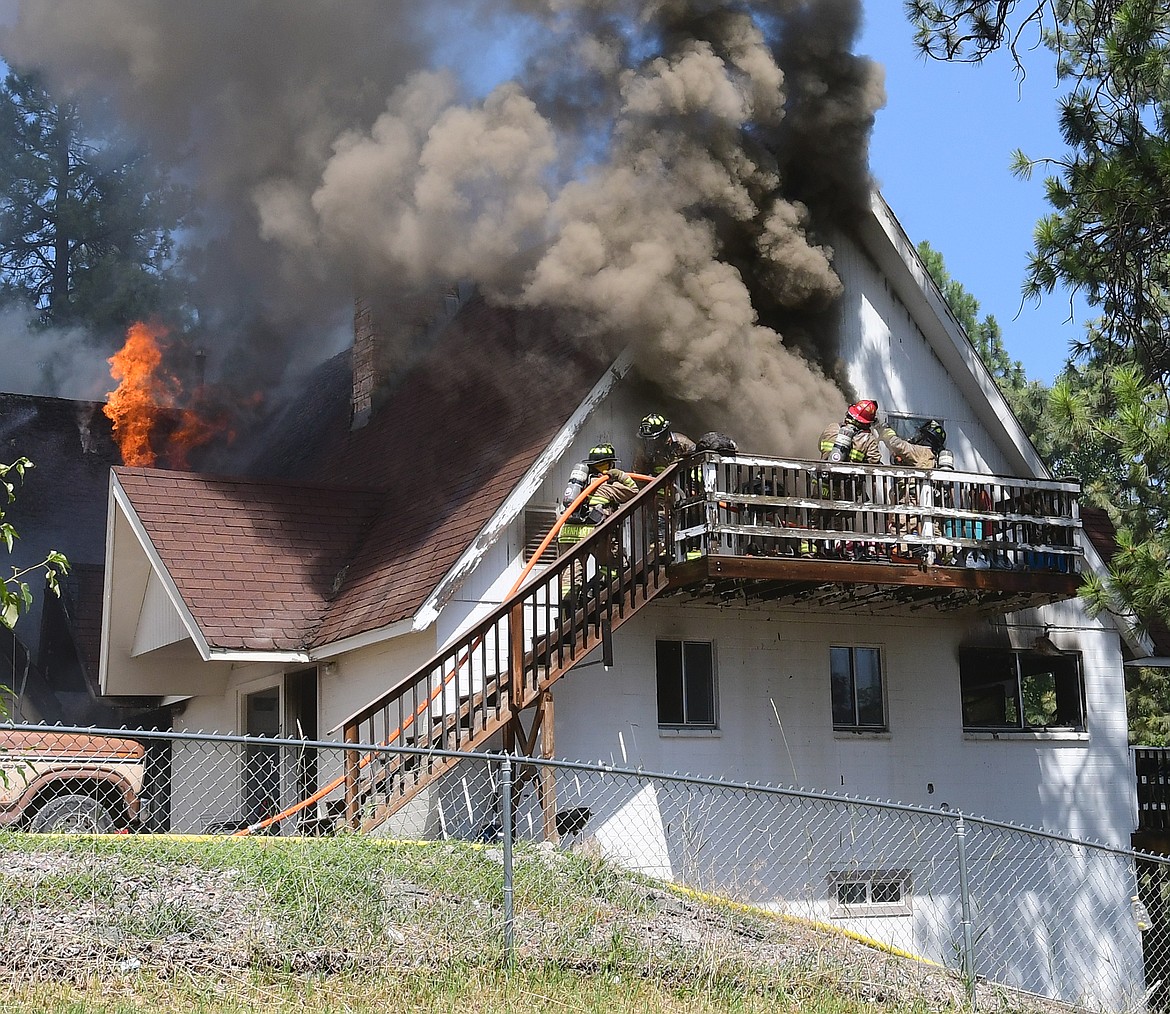 Columbia Falls firefighters battle an apartment fire Sunday afternoon.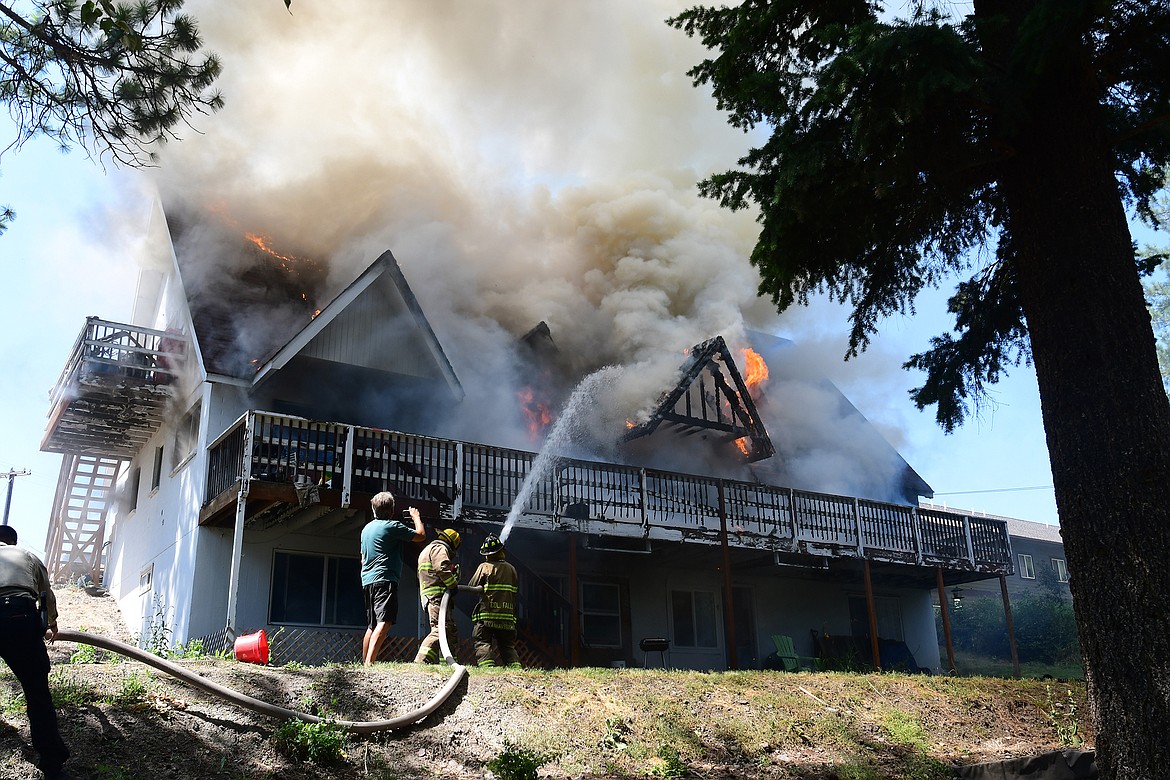 Columbia Falls firefighters fight an apartment fire on Fourth Avenue West Sunday afternoon.
Previous
Next
by
CHRIS PETERSON
Hungry Horse News
|
August 2, 2020 4:23 PM
Firefighters were on the scene Sunday afternoon at a multiplex apartment fire on Fourth Avenue West in Columbia Falls.
Law enforcement on the scene said it appeared that everyone had gotten out of the building safely, though some residents said there still may have been some pets missing.
Resident Brandon Beland said he was sitting on his couch when he saw a neighbor running around in the yard. The neighbor said the apartment building was on fire.
He said he heard banging from an apartment above his. He then heard that there was a dog left in an apartment and the owner wasn't home. He charged upstairs, ran through the door and saved the dog, a pug named Shadow.
Other residents said they also heard an explosion in an apartment where the fire started.
He said he was also able to grab his wallet, phone and other important papers before the building became completely engulfed.
The cause of the blaze was not immediately available.
Firefighters from Columbia Falls as well as several others were on the scene, in addition to Columbia Falls police and Flathead County Sheriff's deputies.
Several families got out with just the clothes on their backs. The building looked to be a total loss. It had at least 10 units, residents said.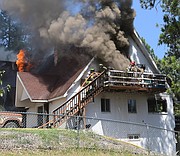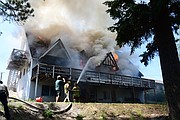 Recent Headlines
---