Joseph Phillipe 'Phil' Rivard, 92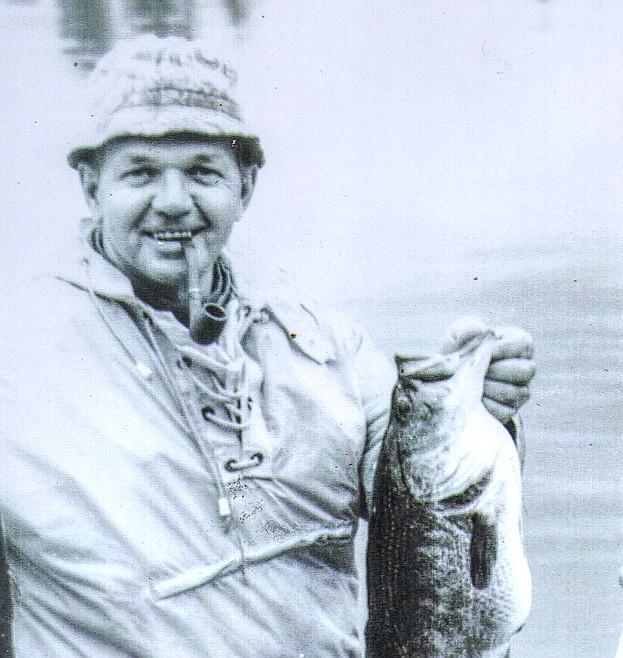 Phil Rivard, "Archie Bunker with a fishing pole," passed away peacefully on July 29, 2020, at the age of 92.
Joseph Phillipe Rivard was born May 9, 1928, to Joseph Exeas and Anna Marie (Coutu) Rivard in West Warwick, Rhode Island, and grew up with siblings Roland, Maurice and Marie. After completing school through eighth grade, working as a guide in Maine, and serving in the Marine Corps, he joined his cousins Jay and Ray Duffy in their construction business in Florida. It was there that he met and married Donna (Michaels) Harpster, accepted her six daughters as his own, and moved the family to Kalispell. Though the marriage ended in divorce, he remained close to the girls.
Phil worked construction and wood product jobs, but his real life was as an outdoorsman. He was an avid bird and big game hunter and fisherman. Only his trusted fishing buddies were privy to his best fishing spots. He kept a record of every fish he caught, recording weight and length, tagging some for the Fish and Game, and then releasing them. He caught some fish multiple times. An accomplished photographer, he left behind a large collection of beautiful wildlife and scenic pictures and, at one time, his work drew the interest of the Walt Disney company. He loved listening to Bennie Goodman music, enjoyed John Wayne movies, and made time to feed the birds in his yard every day. It was a special treat to join family and friends for lunch at the Chinatown Restaurant.
He was preceded in death by his parents and siblings and stepdaughter Wendy McMillan.
Surviving him are his stepdaughters, Barbara (Scott) Dornfeld of Billings, Claudia (Allen) Minster of Kalispell, Regina (Kim) Adams of Kalispell, Terri (Tony) Weber of Arizona, and Sandi Pyles of Martin City; 16 grandchildren; 24 great-grandchildren; and two great-great-grandchildren; and special fishing buddies, Ralph, Regan, Jeff, Kirk, Bob and others.
Cremation has taken place, and at Phil's request, no services will be held. He is now free to swim with the big one that got away!
Johnson-Gloschat Funeral Home is caring for the family.
---