Alleged drive-by shooter returns to jail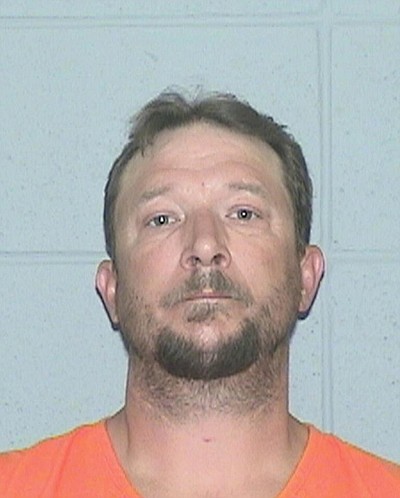 by
SCOTT SHINDLEDECKER
Daily Inter Lake
|
August 9, 2020 1:00 AM
A man accused of a drive-by shooting earlier this summer is back in jail after he allegedly violated his release conditions.
Court documents indicate Patrick Austin Abrahamson, 42, allegedly fired several shots at another man in the parking lot of a motel Sunday, May 24, because "they are both involved with the same woman."
According to court records, Abrahamson made bail June 25. One part of his conditions of release was he had to wear a drug patch. Less than one month later, the Flathead County Attorney's Office filed a petition to revoke his bond after a July 18 lab test indicated Abrahamson had used methamphetamine.
He was returned to the Flathead County Detention Center Wednesday, Aug. 5. His bail was set at $50,000.
In the alleged shooting incident, the victim said no one was hurt, but another man was sitting in a Dodge Durango that was struck by bullets. The victim said he was walking his dog when Abrahamson drove by, yelled profanities at him, then fired a pistol at him. He said he ducked behind the vehicle to avoid being shot.
The other man who was sitting in Durango said the victim ran up, pounded on the hood and then the glass in his vehicle windows shattered. The man in the vehicle said he looked over his shoulder and saw a man pointing a gun out the passenger window of a pickup truck.
Officers saw two bullet holes in the Durango and were able to locate one bullet in the vehicle, according to the criminal complaint. They also saw a bullet hole in a window in one of the motel rooms. The bullet traveled through the room before stopping in the wall.
Two days later, officers spoke with Abrahamson's wife and she said Abrahamson had stopped at her residence shortly after the shooting and allegedly told her he had just shot at a guy.
Abrahamson was taken into custody May 28 and charged with assault with a weapon and criminal endangerment.
Another court document indicated Abrahamson's wife applied for a temporary protection order in July 2019. She said he claimed to have paid bills he didn't pay, was sleeping with people she didn't know and had broken windows and doors in the home. She also said her 5-year-old son was terrified because "they didn't know who was doing these things."
The petition was later dismissed.
Abrahamson has had legal troubles in the Flathead Valley dating back more than 20 years.
In 1997, he was accused of rape and possession of methamphetamine when he was 19 years old. He received a three-year deferred sentence on the drug charge and the rape charge was dismissed.
But Abrahamson's probation on the drug charge was revoked when he allegedly hit someone with a beer bottle in January 2000. The assault charge was dropped when the victim asked the judge to dismiss it. Abrahamson did receive a five-year suspended sentence to the Montana State Prison.
Then, in 2004, prosecutors said Abrahamson violated his probation again by allegedly using alcohol and methamphetamine on several occasions. He then received a five-year sentence with three years suspended to the Department of Corrections.
Reporter Scott Shindledecker may be reached at 758-4441 or sshindledecker@dailyinterlake.com.
---