Pandemic has generated extra traffic for some local businesses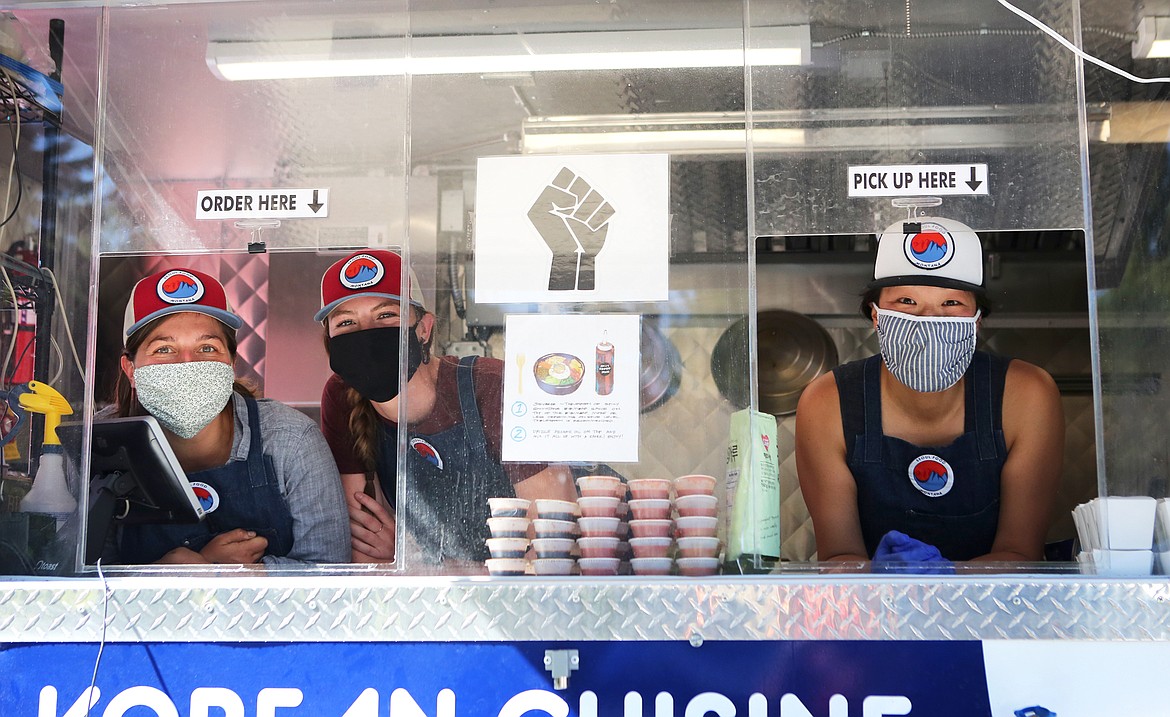 Seoul Food co-owner Janet Paek, right, and friends run the food truck in front of Bonsai Brewing Project in Whitefish. Seoul Food got its start in an unusual time in history — during a global pandemic. (Mackenzie Reiss photos/Daily Inter Lake)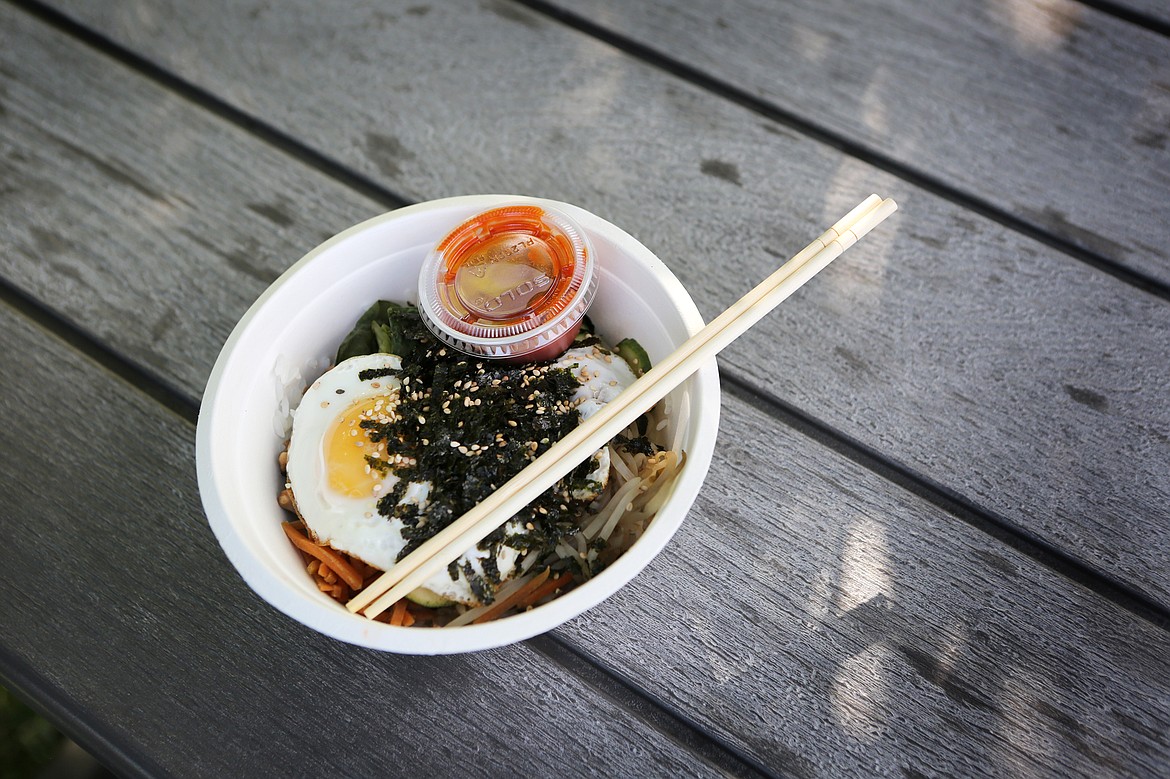 A bibimbap bowl by Seoul Food is pictured at Bonsai Brewing Project in Whitefish.
Previous
Next
by
BRET ANNE SERBIN
Daily Inter Lake
|
August 11, 2020 1:00 AM
COVID-19 isn't all bad for business. In fact, some local companies are thriving, thanks to customers picking up new hobbies and adjusting to a socially distanced lifestyle.
"When COVID-19 hit early on in March, we saw an uptick in gardening, we saw an uptick in people buying seeds," said Michelle Grigsby, manager of PlantLand in Kalispell.
Seed sales have been especially strong at PlantLand lately. Grigsby speculated the garden center has never sold as many seeds in an entire year than they saw go out the door this spring.
The most popular items have included basil, their top-selling herb, as well as sweet potato vine, petunias and jalapeno peppers, according to Grigsby. She was a little surprised to see certain items, like jalapeno peppers, sell out much more quickly than ever before.
"COVID has been a hard thing all around, but for us garden centers, it's been phenomenal," Grigsby said. "I'm very thankful for all the customers that have wanted to garden this year."
Eric Wutke with Mild Fence Company also has seen an upswing in business.
"Anything that had to do with house and yard," is seeing brisk traffic. He estimated the fence installer has increased revenue by about 75% this spring compared to spring 2019.
Like garden centers, fence installers seem to be buzzing with homebound customers diving into home improvement projects. "People were cooped up at home, people got stimulus checks, people were not able to take trips," Wutke said.
Some of the business is also coming from outside the state as residents of more crowded communities have decided to build new homes in Montana.
"The valley is very robust in terms of construction," Wutke said, although he noted sales haven't been quite as astronomical in June and July as they were in March, April and May.
Things have been just as busy on RV lots around the valley. Auston Bergeson at Bergeson RV north of Kalispell said a period from April through May was the dealership's "best month ever."
"We were really busy when things first opened up [following Gov. Steve Bullock's stay-at-home order] because people were desperate to get out of the house," Bergeson recalled. Interest in outdoor trips and self-contained travel options has helped spur RV sales, too.
He's noticed an uptick in interest from buyers in places such as California, where restrictions to curb the spread of COVID-19 remain stricter than the Flathead Valley. He estimated about one-third of the dealership's shoppers have showed up from out-of-state.
Younger buyers are also coming out to Bergeson RV in greater numbers than Bergeson had seen before, likely because interest rates on loans have dropped significantly due to the pandemic. "Young people live in small spaces and they're eager to get out," Bergeson pointed out.
Bergeson RV has stayed busy as the summer has gone on, although sales aren't quite at the level they were in April and May. "It would be nice to see more record months," Bergeson said.
In some cases, the pandemic even appears to be a good time to start a new business, according to Justin Johnson and Janet Paek at Seoul Food Truck.
The Korean food truck opened up in April after delaying its start for two months to get up-to-speed with changing health regulations. Despite launching later than expected, Johnson said the exotic mobile eatery has gotten off to a quick start, regularly selling out of three menu staples at the Columbia Falls Community Market and expanding to a second stop in Whitefish in June.
"I think we did time it pretty well for starting," said Johnson, looking back on the food truck's first month or so in business.
"It [COVID-19] definitely slowed down our opening," he admitted, but he feels the Seoul Food business model is in better shape than most.
"Food trucks are poised better," he said, since the mobile units are small, self-contained and easier to transition to social-distancing measures than restaurants and bars. "That's just kind of the nature of food trucks."
But even the most fortunate businesses have faced challenges. Disruptions in the global supply chain have made many everyday items almost impossible to find.
Seoul Food has had trouble finding meat; Mild Fence Company has faced shortages of wood posts, vinyl pipe and agricultural wire; and Bergeson RV's lot has come dangerously close to empty on a few occasions, since most RV production centers in Indiana shut down for about two months.
Even self-sufficient enterprises are feeling the effects of shortages.
"PlantLand is a grower retailer, so we grow the majority of everything that's here at PlantLand," Grigsby said. But she explained, "Growers around the valley and growers around the United States have been in the same boat. We can only grow so many things, so quickly."
Other businesses are finally recovering from early shortages, such as Glacier Quilts in Kalispell. At first, co-owner Martin Gilman said the store was inundated with sewers staying at home and making masks. Cotton, elastic and sewing machines disappeared from the store's shelves, even though the shop closed for five weeks as a safety precaution.
Some items, like lower-priced sewing machines, were back-ordered for two months. "We didn't have them and we couldn't get them," Gilman said.
But in July, Gilman said Glacier Quilts finally started restocking the hardest-to-find products. Their inventory of supplies like cotton, for instance, now totals more than 8,000 bolts on hand in the store.
Just in time for mask use to start to rise throughout the valley, the Kalispell shop is restocked and ready for a second round of sewers to come through their doors.
"I think we're going to live through it," Gilman predicted.
Reporter Bret Anne Serbin may be reached at (406)-758-4459 or bserbin@dailyinterlake.com.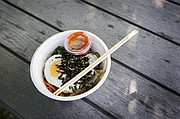 ---