Robb Edward Hansen, 56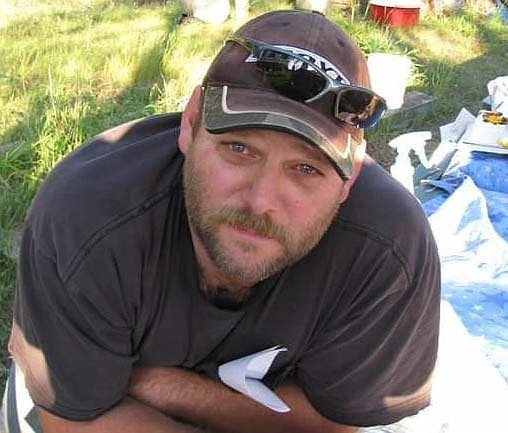 |
August 12, 2020 1:00 AM
Robb E. Hansen, 56, of Kalispell, passed away Thursday, Aug. 6, 2020, at his home in Kalispell.
Robb Edward Hansen was born to Darel Mike and Jean Hansen on March 28, 1965 in Kalispell. This was only nine months after their family home was flooded out and family friends would often say "Well, something special did come from the flood after all." Robb joined his sister Whitney and brother Scott and the family home was rebuilt in the Helena Flats area where the kids later attended the local school and participated in the local 4-H club. Robb graduated from Flathead High School in 1984 where he was an active member in FFA. It was through his FFA experiences that Robb would raise showmanship winning pigs, training them using marshmallows. He found that his pigs would do just about anything for a marshmallow.
Robb went to work with his father at Plum Creek during high school and continued there after graduation. Robb worked as a saw filer for Plum Creek until 2020 when he retired. He began a new adventure with RBM and the Thompson family where he found fulfillment in going to work each day and was appreciated for his dedication and work ethic. Robb married Janet in 1992 where he was blessed with stepdaughter Ashley Nicole and the couple soon welcomed son Hayden in 1993, followed by Austin in 1997. After the divorce with Janet, Robb met a blond-haired beauty named Misty and gained another daughter in Leya. The couple and Leya then welcomed Shanlee in 2006 and Nakota in 2007. Robb was a devoted father to all his children whom he taught the serenity of the great outdoors and to always have a sense of humor.
Robb was an avid outdoorsman. He spent all of his childhood with family camping, fishing, hunting, hiking, picking huckleberries and he continued those traditions with his own children. Some of his children's best memories with him include camping at Little McGregor, Tuchuck, and Lake Mary Ronan, riding Honda trail bikes, panning gold at Libby creek, hiking into Holland Lake, fur trapping, various hunting trips (including collecting morels) and Boy Scout activities. He also enjoyed many of these pursuits with close family friends Pete, Robert, Randy and Nick. Their adventures and stories were always larger than life and will live on with all of their children for generations to come. Robb was known for always tinkering with a new project or another, whether it was restoring old pickups, making his own wine or tending to his bees. With his wife Misty, Robb was always adventuring. They enjoyed taking their girls on many excursions and working on their ever-growing "farm" together.
Robb was preceded in death by his aunt, Lynn Sager, and grandmother, Leona Marsh.
He is survived by his wife Misty, both his parents Darel Mike and Jean Hansen, sister Whitney Hansen, brother Scott and sister-In-Law Tana, children Ashley Hadley, Hayden Hansen, Austin Hansen, Leya Storksen, Shanlee Hansen and Nakota Hansen, and various nieces and nephews.
The family would like to thank the Jellar, Jones, Wells and Venturini families for their years of friendship, love and memories. We hope you enjoy some "donuts" in his honor.
---