Flathead mother accused of cancer scam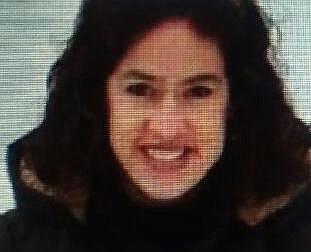 by
SCOTT SHINDLEDECKER
Daily Inter Lake
|
December 1, 2020 1:05 PM
A Flathead Valley divorced mother of three and former operator of a daycare business is facing allegations she falsely said she had cancer and scammed donors of tens of thousands of dollars.
Amy Glanville was the beneficiary of a gofundme.com account set up by her cousin, Paul Ernst, who lives in California.
According to the page, it was created Jan. 7, 2016, and suspended Nov. 19, 2020. In the nearly five years since it originated, hundreds of donors contributed, for a total of $29,368.
"I have no clue," said Paul Ernst, Amy's cousin, when asked of her motivation to perpetuate the alleged ruse.
Ernst said Glanville was very convincing in making people believe she had a rare form of cancer called adenoid cystic carcinoma.
"I've only seen her once since it all began," Ernst said. "We were in Kalispell, I believe it was two years ago, to see family.
"We received updates about her treatment every few months and I'd post it on the GoFundMe page. But we haven't spoken to her in a long time."
Ernst said they learned of the fraud from family members after Easthaven Baptist Church Pastor Daniel Lambert spoke of it during a church sermon.
Ernst then posted this message on Glanville's gofundme page:
"We have a very disturbing update that some are already aware of by now. For those of you that are not, we were recently credibly informed that Amy has been lying about her cancer diagnosis. She has never had cancer, never been treated for cancer, and has never seen a doctor for cancer in the past 5 years. I know some of you will be asking for specific details, however, we are not able to delve into that on this forum nor do we know all the details ourselves at this juncture.
"I do want you all to know, that as the organizers of this fundraiser we by no means had any knowledge that this was not genuine or authentic. We thought in good faith that we were helping a family member going through the unthinkable during a time in need. We have received some harsh emails and we understand that there is a lot of pain and emotions surrounding this situation, but please know that we are hurting right alongside with you."
Ernst wasn't the only person to end up in the middle of the alleged fraud.
Various fundraisers were held in the Flathead Valley, including one at a chain restaurant in Kalispell in 2018, and a silent auction in 2017 at Easthaven Baptist Church.
A pastor at the church, Daniel Lambert, and his wife, Vicki, advocated on Glanville's behalf. An April 9, 2019, Facebook post shared a photo of the Lamberts and Glanville with a message saying she was cancer-free, after they said they had traveled with her to Seattle for scans, which later indicated she no longer had cancer.
But on April 20, 2020, Ernst posted another update on Glanville, which he received from Daniel Lambert.
It read:
"All scan results are in and the cancer is back and is aggressive and widespread, now affecting several organs and her bones. After much consultation and prayerful deliberation she has decided to begin a full treatment plan to battle the cancer starting Monday. The initial treatment includes 2 primary medications, 1 of them is a chemotherapy. All treatment will be done at home. The next several weeks will likely be very difficult with lots of potential side effects. Please pray specifically that her current seizure pattern will stop completely before Monday and for complete healing, strength for each day and renewed faith to trust the Lord through everything. Thank you!"
— Pastor Daniel
COURT DOCUMENTS also indicated Glanville petitioned in 2018 to have the Lamberts appointed as co-guardians of her children while she dealt with her illness.
The children's father, Timothy Glanville, of Whitefish, signed a form in which he relinquished parental rights to the Lamberts so they may legally continue their ongoing care of the children.
The order was approved in Flathead County District Court in July 2018.
Flathead County Sheriff's Office Detective Josh Buls said there was an investigation into Glanville's alleged fraud.
"There are still follow-up interviews to be done and pending search warrants," Buls said. "We're hoping to present the evidence to the county attorney's office as soon as possible, but there is still quite a bit of work to be done."
When a request was made to the Easthaven Baptist Church for a comment by Daniel Lambert, a church employee said he was on a sabbatical leave.
A message for another Easthaven pastor, Matthew Fitzwater, was not returned by press time.
Ernst said he hopes things can be made right and people who donated money to Glanville can get it back.
But it doesn't seem likely.
"I don't really expect GoFundMe to refund the money," Ernst said. "They have a guarantee which says they'll refund up to $1,000, but it's up to their discretion."
According to information on gofundme.com's website, if it determines, in its sole discretion, that a misuse has occurred, it may reimburse a donor the amount of the donation(s) submitted through the platform (up to $1,000 per donor per fundraiser).
Reporter Scott Shindledecker may be reached at 758-4441 or sshindledecker@dailyinterlake.com.
---