Gluten-free bakery owner eyes expansion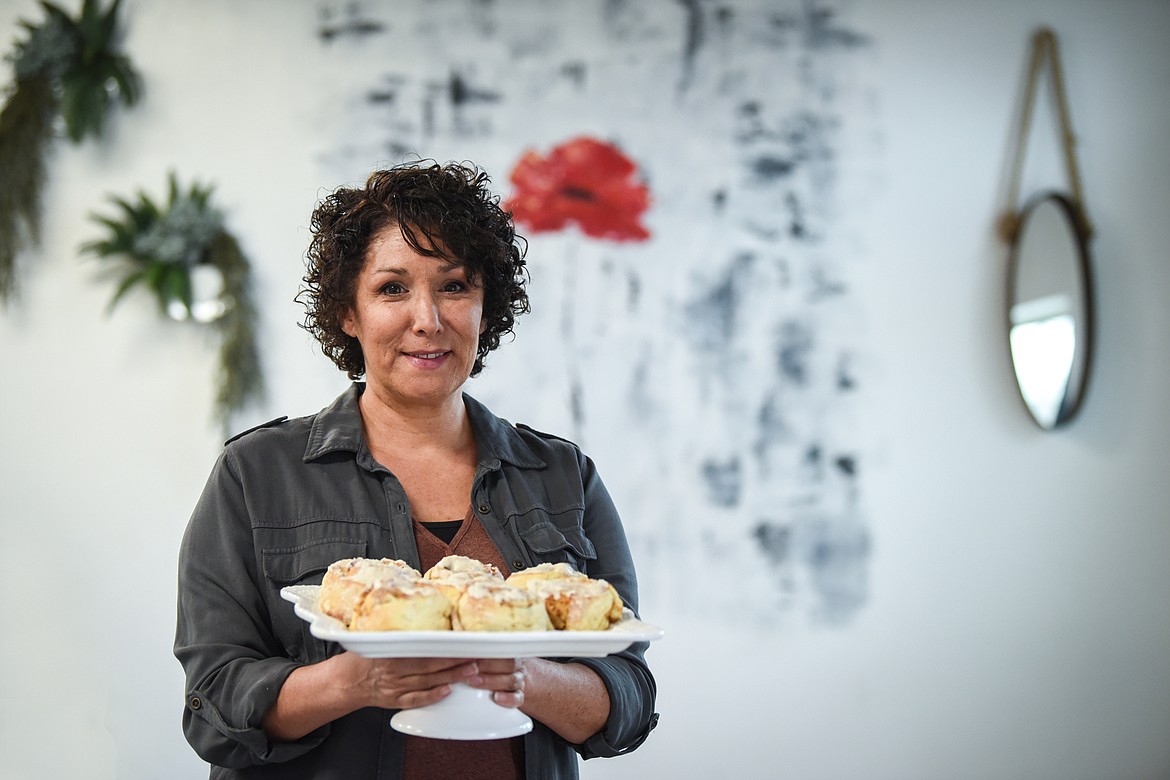 Symone Atondo holds a dish of cinnamon rolls at Red Poppy Gluten Free Bakery in Kalispell on Tuesday, Dec. 8. (Casey Kreider/Daily Inter Lake)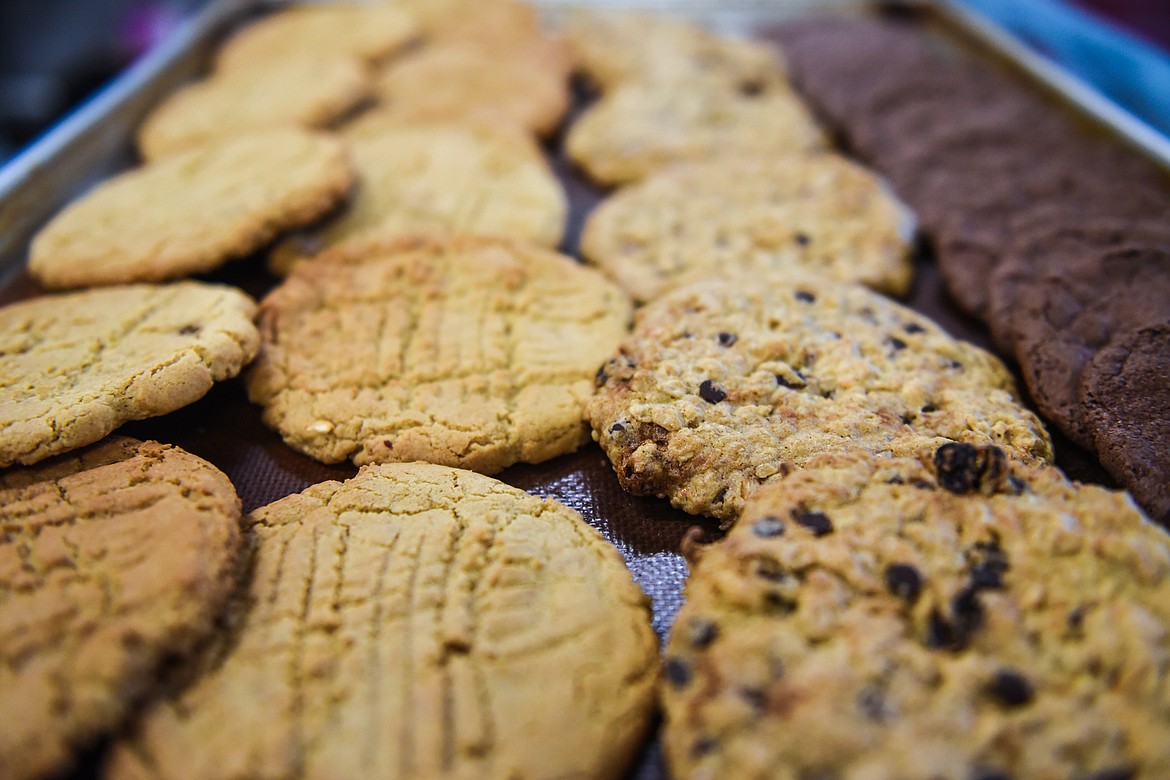 Peanut butter, oatmeal chocolate chip and chocolate cookies at Red Poppy Gluten Free Bakery in Kalispell on Tuesday, Dec. 8. (Casey Kreider/Daily Inter Lake)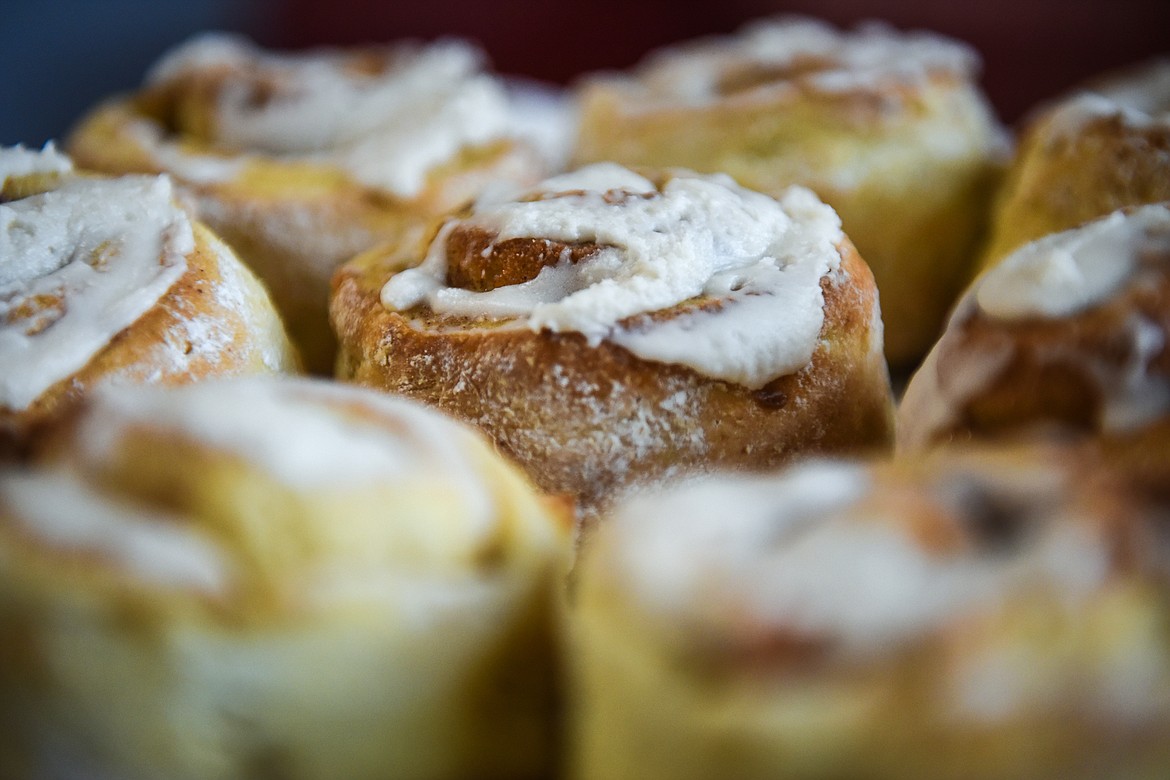 Cinnamon rolls at Red Poppy Gluten Free Bakery in Kalispell on Tuesday, Dec. 8. (Casey Kreider/Daily Inter Lake)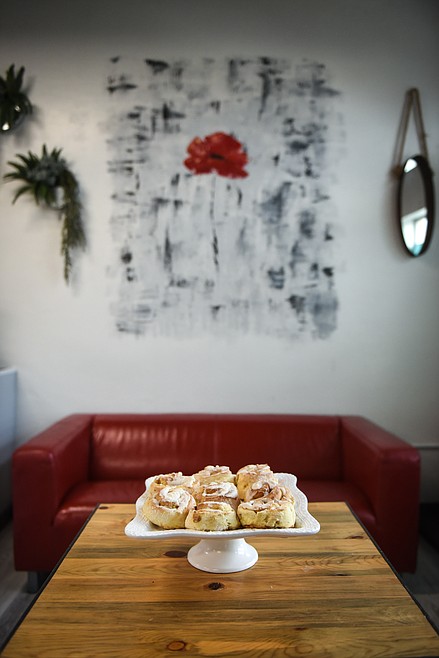 Cinnamon rolls at Red Poppy Gluten Free Bakery in Kalispell on Tuesday, Dec. 8. (Casey Kreider/Daily Inter Lake)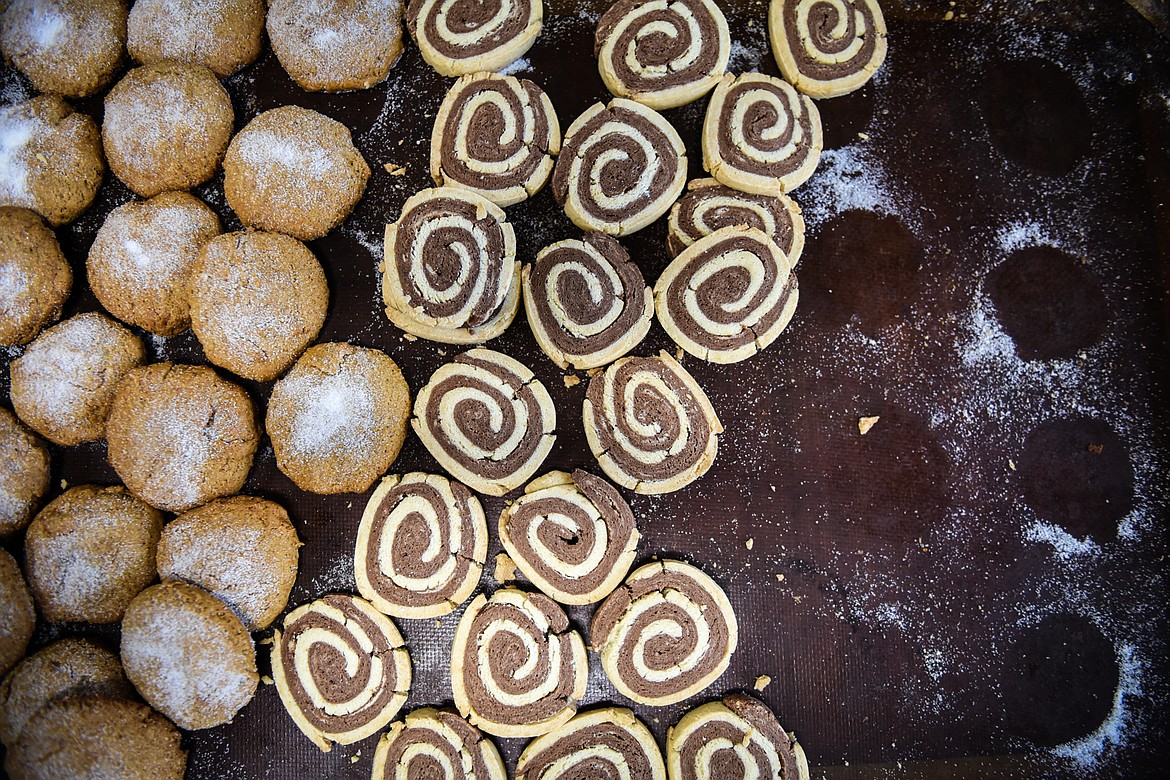 Gingerbread and pinwheel cookies at Red Poppy Gluten Free Bakery in Kalispell on Tuesday, Dec. 8. (Casey Kreider/Daily Inter Lake)
Previous
Next
by
BRET ANNE SERBIN
Daily Inter Lake
|
December 13, 2020 12:00 AM
Christmas cookies are a classic holiday treat, but the ones coming out of the oven at Red Poppy are a little less conventional.
The pastries and breads at Symone Atondo's Kalispell bakery are 100% gluten-free, which means there aren't any gluten-containing products anywhere in her bake shop. Gluten is usually found in popular baking ingredients such as wheat and oats.
"It's a whole different ball game," Atondo said.
Over the past few years, there has been a surge in interest for gluten-free products from people with Celiac's disease, gluten allergies or merely a desire to avoid gluten. Atondo realized she was part of that community when she developed an allergic reaction to gluten during culinary school. At the time, Atondo remembered, gluten-free baking was just becoming a widespread trend, so she decided to figure out a way to make all of her favorites without the product.
Red Poppy Bakery is now going on almost two years, and it seems as though Atondo has found a winning recipe.
She's mastered alternative versions of baked goods that would ordinarily use gluten as a go-to ingredient, like breads, pizza crusts, burger buns and many different desserts. The trick, Atondo said, is a very wet baking process that uses a lot of water to maintain a good consistency.
She uses whole-grain, organic ingredients whenever possible, and she estimated about 99% of her offerings are dairy-free as well as gluten-free. Most can be made vegan, too, such as the ultra-popular vegan doughnuts.
"We're here for people," Atondo stated.
One of the most important aspects of her business is catering to customers' needs, because she understands how hard it can be to find options for more restrictive diets.
"Gluten-free isn't just a fad," she added. "It's serious."
She wants customers to know she appreciates the gravity of living with allergies or other health issues, so she's strict about making sure her baked goods are accessible to everyone with a sweet tooth. For instance, she pointed out some people are even affected by gluten in the air where conventional bakery products are made, so she's careful to avoid any and all contamination.
At the same time, Atondo prioritizes quality. She said she's tried other gluten-free options, but she's been disappointed by the consistency or she's found the products don't last well. Her goal at Red Poppy isn't only to cut out gluten, but also to create a gluten-free option that appeals to people with all different diets.
"There are a lot of other gluten-free products out there, but mine is high-quality," Atondo said.
Cinnamon rolls are Atondo's biggest seller, but her personal favorite would probably be the lemon pound cake. She also has a bustling wholesale side of the business, providing products such as gluten-free pizza crusts to various valley restaurants, including Moose's Saloon and Jersey Boys Pizzeria.
Red Poppy has amassed a dedicated following from both gluten-free adherents and people who are just looking for good locally made bakery items.

Atondo would like to expand her wholesale business beyond the Flathead Valley and revamp her Kalispell bake shop, too. She has plans to expand the bakery to increase capacity and eventually incorporate a drive-thru. Someday, she'd even like to open a second Red Poppy location, but there's no timeline for something like that just yet.
"I'm always trying new things," Atondo said as she mulled her latest new recipe to add to Red Poppy's ever-evolving menu.
Red Poppy Gluten-Free Bakery is located at 45 Sixth Ave. W. #3, Kalispell. Hours are 10 a.m. to 2 p.m., Tuesday through Friday.
Reporter Bret Serbin may be reached at 758-4459 or bserbin@dailyinterlake.com.
---