Frame of Reference to open second location in Bigfork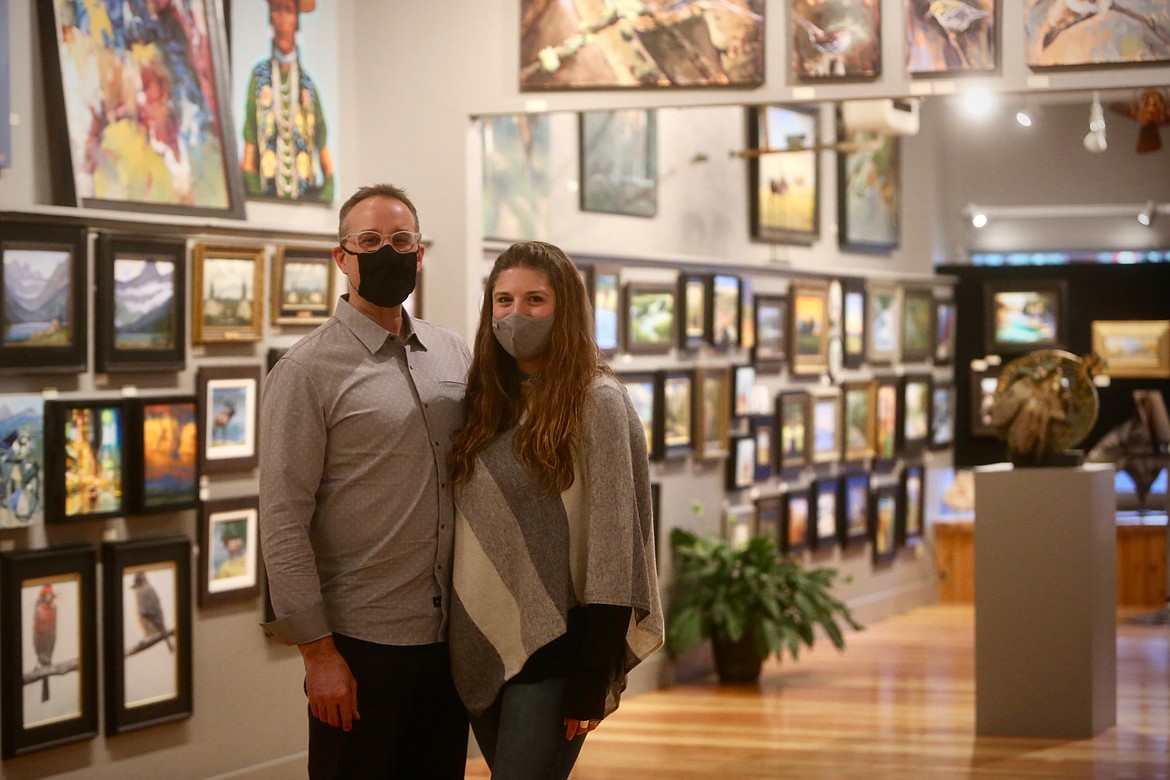 Owners Derek and Elizabeth Vandeberg are pictured at Frame of Reference Fine Art in Whitefish. The gallery will open a location in Bigfork in February or March 2021. Mackenzie Reiss/Daily Inter Lake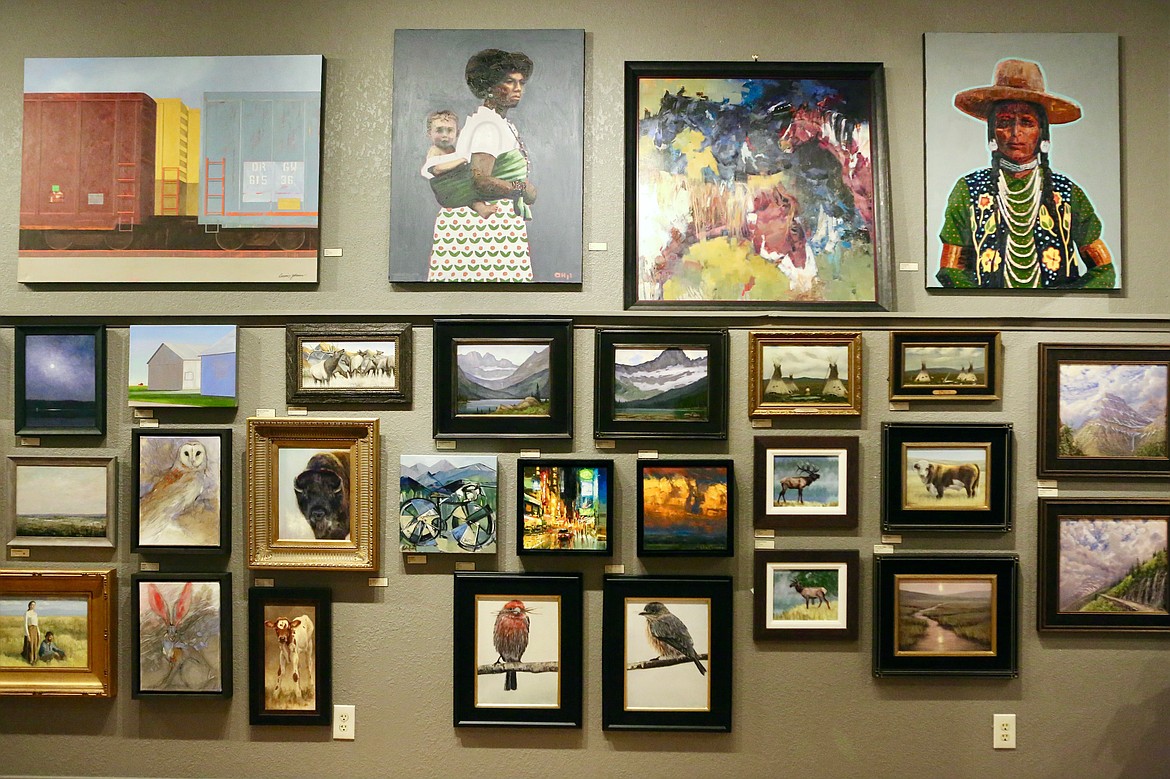 Paintings from the Smaller Works Show adorn the walls at Frame of Reference Fine Art in Whitefish on Monday afternoon, Dec. 7. (Mackenzie Reiss/Daily Inter Lake)
Previous
Next
|
December 27, 2020 12:00 AM
By Mackenzie Reiss/Daily Inter Lake
Photos: In Ellington (2)
Frame of Reference Fine Art is coming full-circle.
The Whitefish-based gallery that got its start as a small frame shop in Bigfork is opening a second location at 573 Electric Ave. in Bigfork next spring.
"It's exciting to be able to have a gallery in that building again," said gallery founder Derek Vandeberg. Frame of Reference also will be opening under a new name — FoR Fine Art — emphasizing its focus on the art-carrying portion of the business. However, FoR will still provide framing services at the new Bigfork location, transporting pieces back and forth to their workshop in Whitefish.
FoR Fine Art carries mostly Montana artists and includes a mixture of contemporary and traditional Western themes. But Vandeberg said the gallery is evolving.
"We're a hop, skip and a jump from Glacier National Park … and lots of people come here for the romance of the West. One of my oft-repeated jokes is there's always going to be a fair component on the walls of cowboys and Indians, bison and bears," he explained. "As we continue to grow, we continue to push more contemporary because the real traditional Western art buyers, like the Charlie Russell type ... that's not so much the younger buyer anymore."
The new shop will feature similar genres but also include work by artists exclusive to the Bigfork location, though those names have yet to be released.
"The unifying factor is work that we like by people that we like," Vandeberg said. "The work has to resonate with one of us, but beyond that, if we don't actually want to sit down and have a cup of coffee or a beer with the artist, then it just doesn't make any sense. For us it's about relationships with the artists."
FoR strives to be an open space for people to experience Montana-inspired art, whether they take any of the pieces home with them or not, he said.
VANDEBERG FOUND his way into the art world by accident. He was a bike mechanic turned retail worker who stepped into a Missoula art gallery one day looking for a wedding present. He discovered that not only was the shop owned by an acquaintance, they were also having trouble finding help. Vandeberg wasn't trained in the arts, but he knew how to work with his hands and needed an escape from retail management and offered himself for the job. He spent the next five years learning the art of framing and then took his talents to Bigfork to branch out on his own.
Frame of Reference, as it was known then, was purely a frame shop until local artists began requesting Vandeberg hang work on his plentiful wall space. In 2017, he moved the gallery up to Whitefish. It was his hope to operate the space as a second location, but he couldn't make it pencil and instead opted to settle in the community that provided a longer busy season.
"We gained about five times the wall space and we went from what was essentially a 10-week season to a 10-month season," he said. "The last full year that I was in Bigfork, I did not sell a piece of artwork between September of 2015 and April of 2016. That was just brutal."
Over the years both the gallery and the Flathead Valley have grown, setting the stage for FoR to finally open a second location.
"We were just overwhelmed by the visitor traffic and the huge surge of people leaving the cities and moving here. We're not having the year that we did last year … but this year hasn't been bad. We're selling artwork. We're doing a lot of framing," he said.
Vandeberg has noticed a resurgence in what he termed "nesting" — as people are spending more and more time at home, they're also taking steps to elevate their living spaces.
"We are hopeful just because of the number of people moving to the area and the way that the real estate market is booming that this is signaling a resurgence of Bigfork," he said. "I'm really proud of what we've been able to accomplish with the business and I'm excited to bring it back to Bigfork and show off who we are now."
FoR Fine Art is tentatively scheduling a soft opening for Valentine's Day 2021, dependent upon an upstairs remodel.
"The thing that I want people to realize is that it's not the same thing that it was — it's really so much more," he said. "We really offer art that speaks to a sense of place and a love of Montana but that doesn't mean that it's all traditional Western wildlife."
Reporter Mackenzie Reiss may be reached at 758-4433 or mreiss@dailyinterlake.com.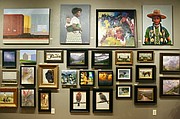 ---