Letters to the editor July 20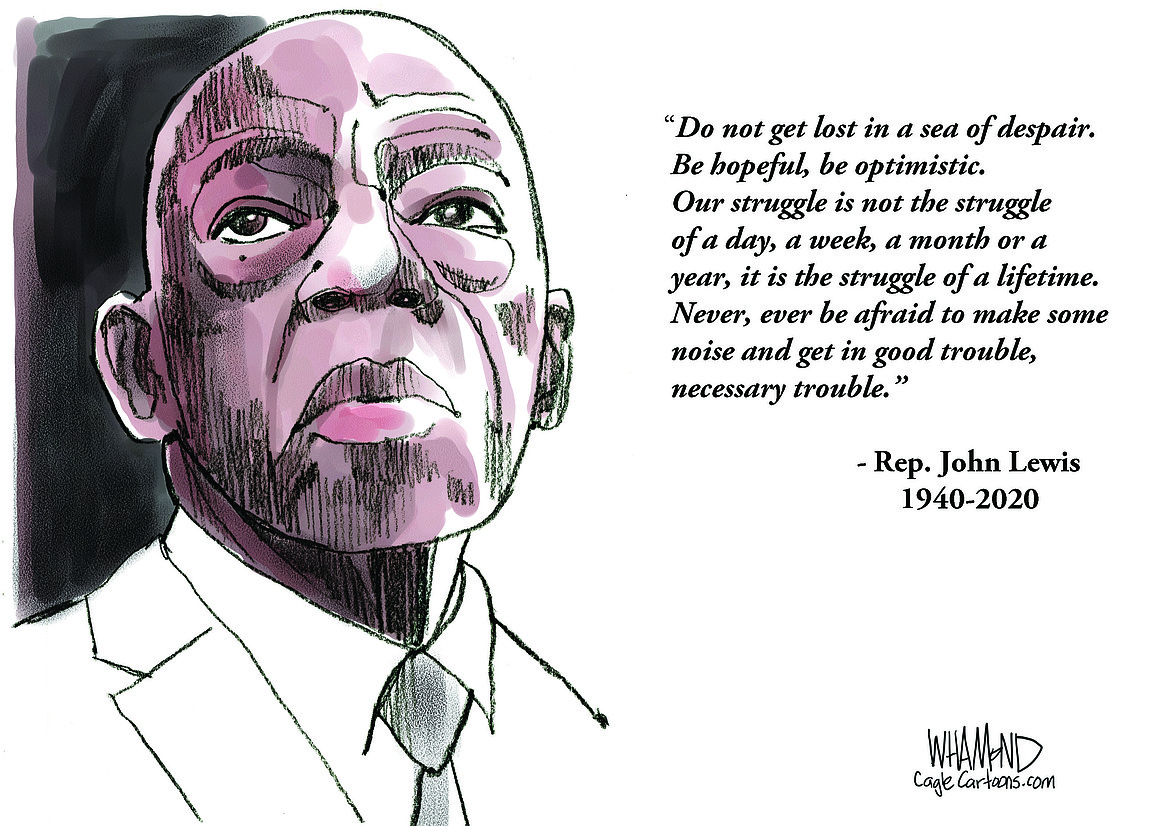 As a local photographer, I attended the virtual meeting the park service hosted to discuss their new proposed ticketed-entry system. The press was not allowed to join the call. That should be a red flag.
Here are some things I learned through asking questions during this meeting.
Is this a COVID related issue or is this "normal" Glacier congestion? Jeff Mow, Glacier National Park superintendent, told me the park experienced 30-40% of their normal visitors for the month of June. Obviously, some of the park is shut down, but it doesn't seem to me like those should be overwhelming numbers. Matter of fact, Mow admitted during the phone conversation that Logan Pass felt "relaxed this year" when he went up for a visit.
This plan would allow for people to get reservations 30 days in advance, or two days in advance. What of the people who have already invested time and money into airline tickets and lodging that have trips planned this summer? They have no assurance they will even be able to see the park. This is not fair and not wise.
Do some of these issues the Park Service are experiencing actually have common-sense solutions. Staffing needs? What about contracting with a local staffing agency to work in the park this year. How about opening up the rest of the park? I was told by the Park Service that none of Glacier is tribal land. I would assume we have easements to drive on a highway to get to our great national park.
If the park wants a special permitting reservation system, that should not haphazardly implemented half way through a tourism season and without proper consideration and discussion.
—Joanna Adams, Kalispell
A very good person just left us with a remarkable legacy. He accomplished a life of courage, thoughtfulness and compassion and utilized what I consider the basic pillars of human evolutionary potential, namely, honesty, respect and trust in others and love.
His primary focus was in hopes of attaining equality and justice for all, here and throughout the globe. He was human, imperfect as we all are, but humble, empathetic and focused on peace and unity. He was a good person, and we all know and admire many in our lives, some who preceded us, and some of acclaim who we see as "good."
Each person has their own list: educators, coaches, pastors, doctors, first responders, etc., and special folk we look up to: Gandhi, Steinem, K.Johnson, P. Seeger, J. Muir, M. Angelou, S. Wonder, J. Carter, the many admired. Hyperbolic labeling such as "great" do not truly apply historically to any person, civilization, or organization, least of all to one that has been in existence for a mere 250 years! But a person who exemplified "goodness" should be recognized.
I am referring specifically to John Lewis. He recognized that human progress does not come from wealthy pursuits, righteousness, or fame, but rather using those above traits in addition to intangibles such as energy and creativity. He had great hope for the future generations and recognized he but worked to lay a few cornerstones in his life.
—Jack Hornby, Kalispell
Everyone needs to take responsibility and establish a mandatory mask mandate for Whitefish. The health of our staff, family and our community is of the highest priority.
Our local businesses throughout the valley can not afford a business shutdown. Especially for the summer season. The few upset people about mandatory masks doesn't begin to compare with the economic impact of a community quarantine business shut down.
People are coming from everywhere and when the virus comes to the valley this summer season. It's better to be safe than being really sorry,
We are in our second spike of the virus here in Austin. It is due to people gathering and not wearing masks. There will be serious business failures with this second semi-quarantine happening In Texas.
—RC and Beth Beall live in Austin, Texas. RC is founder of Montana Coffee Traders and Texas Coffee Traders.
---