Popular shop opens second facility in Kalispell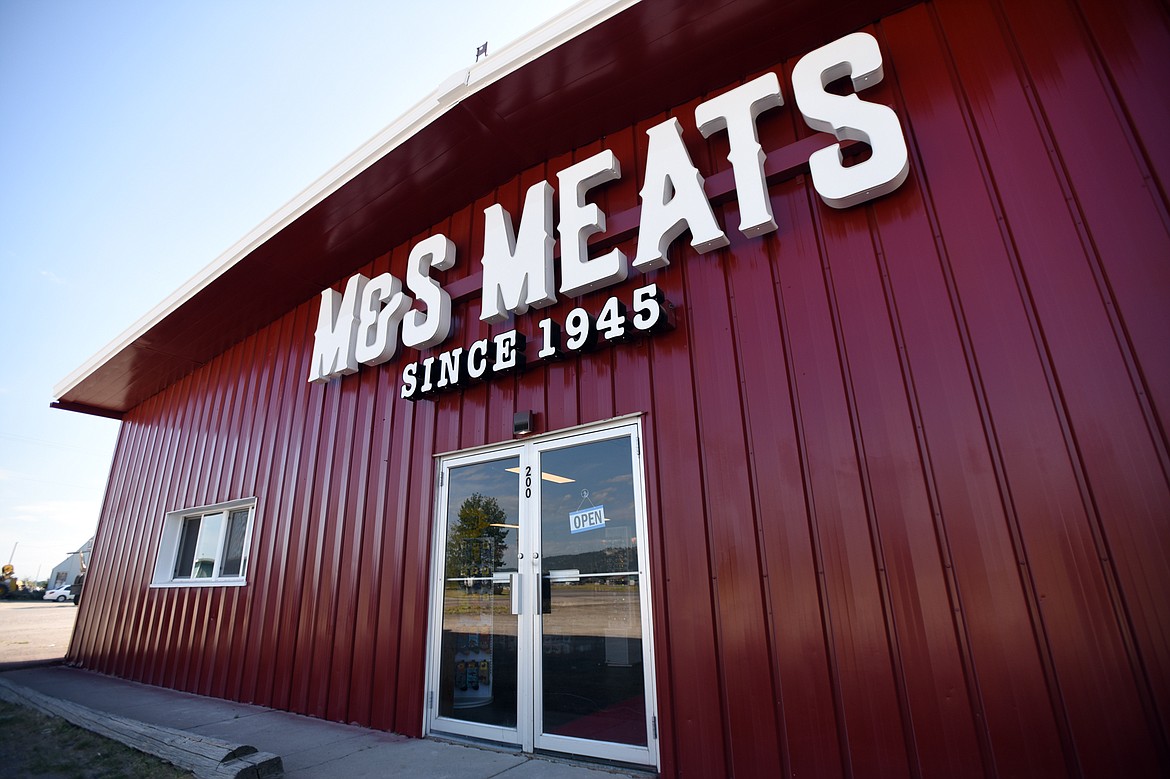 The M&S Meats & Mercantile location at 200 Auction Road in Kalispell on Thursday, July 23. (Casey Kreider photos/Daily Inter Lake)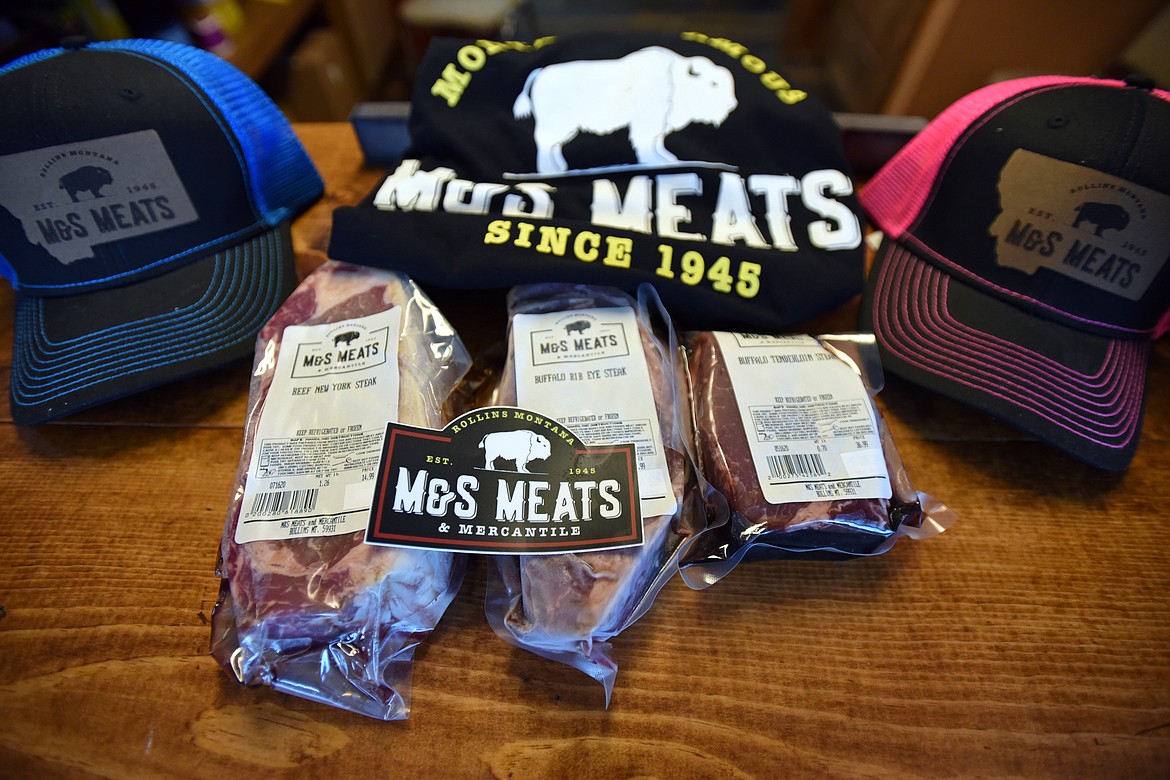 Three popular steaks — the beef New York steak, the buffalo rib eye steak and the buffalo tenderloin steak — among a selection of merchandise at M&S Meats & Mercantile in Kalispell.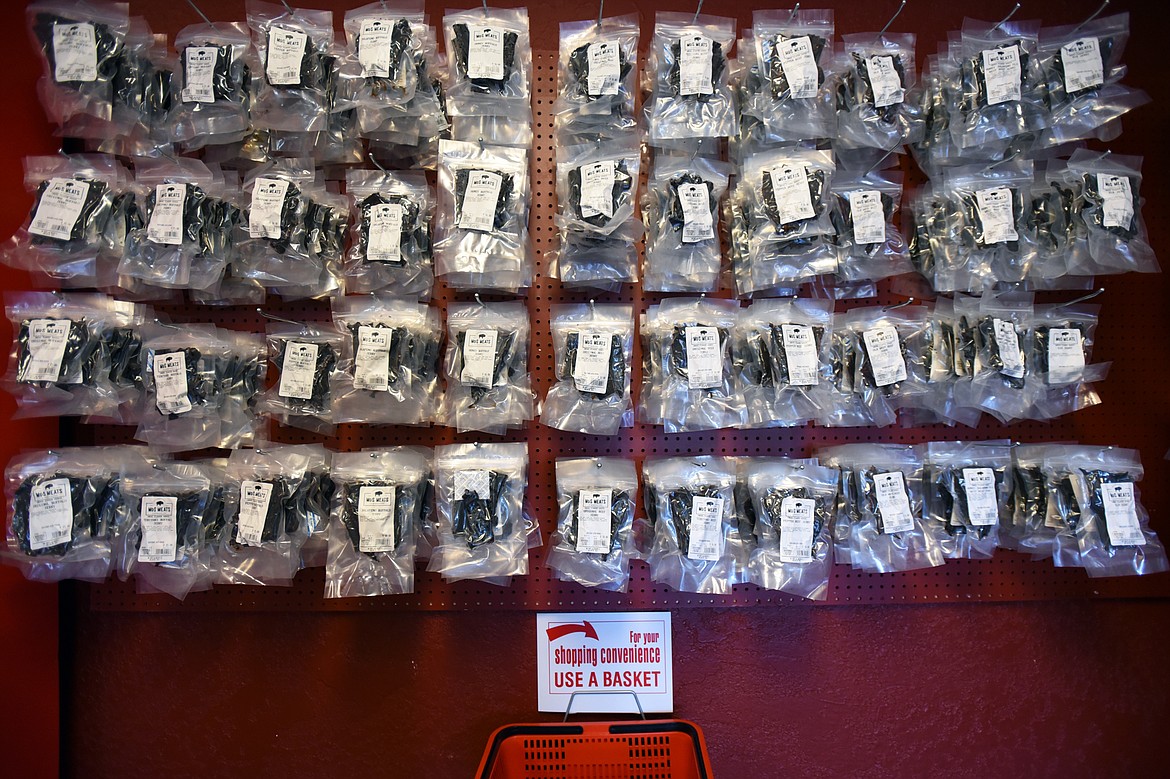 A selection of different flavors of jerky on display at M&S Meats & Mercantile in Kalispell on Thursday, July 23. (Casey Kreider/Daily Inter Lake)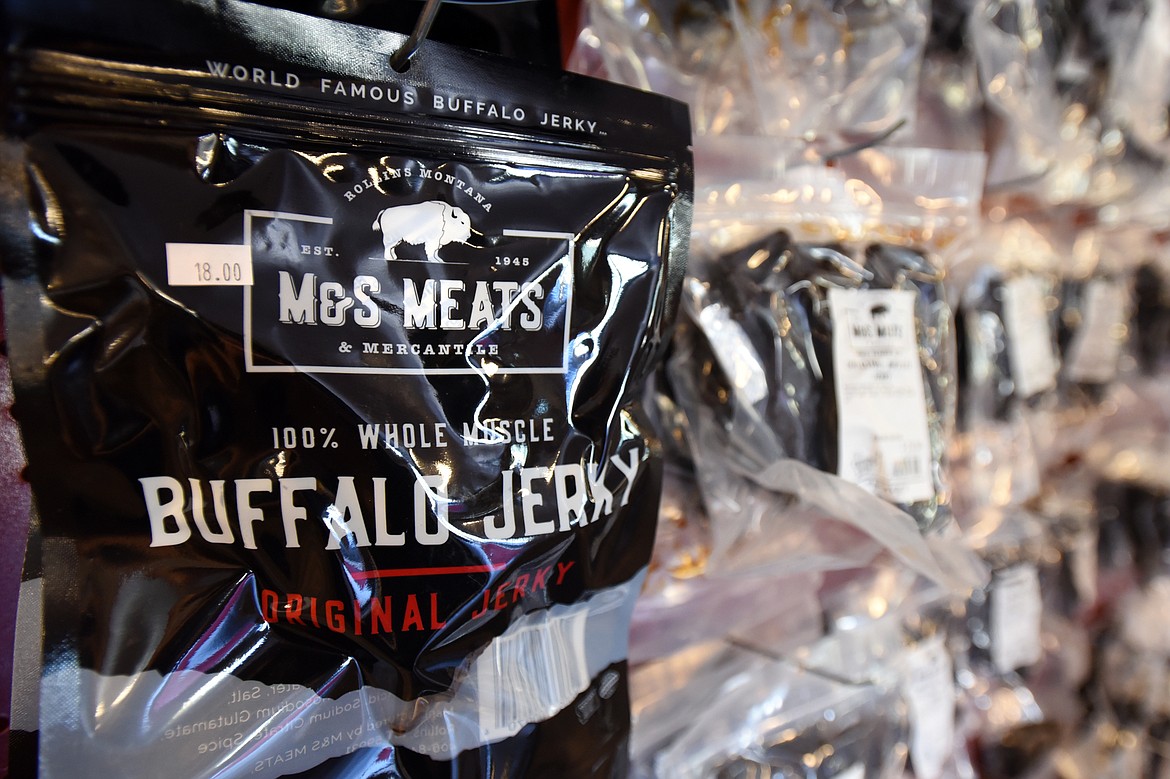 New packaging and a new logo are shown on a package of buffalo jerky at M&S Meats & Mercantile in Kalispell on Thursday, July 23. (Casey Kreider/Daily Inter Lake)
Previous
Next
by
BRET ANNE SERBIN
Daily Inter Lake
|
July 26, 2020 1:00 AM
For the first time in 75 years, M & S Meats is getting closer to home for its Kalispell customers. The long-running Rollins meat processor opened a new retail store south of Kalispell on U.S. 93 at the end of June.
Later this year, the beloved meat shop has plans to expand its meat production and fulfillment operations on-site as well, with the expectation of doubling its 25-person staff in the process.
Owner Trish Nguyen opted to open the second location to give the homegrown business room to expand.
"We're growing on the e-commerce side. We're shipping all over the nation," she said.
Since starting online sales a year and a half ago, Nguyen said M & S Meats has been sending out about 500 to 600 packages every day across the United States.
Nguyen said there's been an explosion of interest from visitors who return home from their Montana trips still craving the local jerky. "People want the taste of Montana again," she observed.
M & S hopes the new 11-acre property — formerly the site of the Kalispell Livestock Auction — will help the company keep up with the increasing demand. Nguyen is especially excited about having the expanded capacity for the winter holiday season, when M & S usually sends out a lot of gift baskets to customers around the country.
"It's going to be crazy," she predicted.
The new South Kalispell facility isn't there simply to serve out-of-town meat lovers. Nguyen said local patrons have been thrilled the new retail center, known as M&S Meats and Mercantile, has set up shop just south of downtown Kalispell.
"A lot of locals are happy we're up here," Nguyen said. "Now it's a daily or a weekly stop for them, not just a road trip."
For some die-hard jerky lovers, the new shop is almost too convenient. "They say they need a jerky budget," Nguyen said with a laugh.
"It's been a big hit," agreed Jeremy Maynard, who has manned the till at the new shop since it opened. "It's good for locals when they want their jerky right now and then."
The spacious new shop was renovated over the course of three months before opening up for shoppers a few days before the Fourth of July holiday.
So far, the new location has been busy with customers stocking up on the shop's signature meat products, including jerky, snack sticks, ground beef and rib-eye steaks made from elk, buffalo, yak and beef.
Snack sticks and jerky seem to be the most popular items, especially the "Old West" jerky made from a combination of original flavoring, pepper, teriyaki and a salty cure.
Nguyen promised the South Kalispell store will carry all of the same beloved meat offerings as the original Rollins location, as well as a mix of Made in Montana items, M&S Meats apparel and dog treats made from the same animals that provide the steaks and jerky.
While most dogs would probably go crazy for just about any of the items in the store, M&S Meats and Mercantile has a row of lamb ears, pig snouts, peanut butter-filled cow hooves and other unique items made specifically for pets to enjoy.
"We have something for everyone—kids, adults and dogs," Maynard said.
Customers can appreciate the special approach M&S Meats takes to preparing their meat, particularly their famous jerky. Since 1945 M&S Meats has used the same strategy for its products, and Nguyen believes this high-quality consistency has been the key to the company's longevity.
"It's been the same recipe for the last 75 years," she said. "It's still the same everything."
"The way we make jerky is completely different from all other places," she explained, without giving away too much of the M&S secret formula.
Production starts with top round whole muscle meat that must be inspected by the state, so venison or elk provided by individual hunters won't make the cut.
Then they hand-craft all of the different meat products using a traditional process that doesn't cut any corners; 2.5 pounds of whole meat yields only one pound of jerky, but Nguyen believes the quality of the product is more important than the quantity.
"Jerky connoisseurs can tell," she noted.
M&S Meats and Mercantile is located at 200 Auction Rd., Kalispell. Hours are 9 a.m. to 6 p.m., seven days a week.
Reporter Bret Anne Serbin may be reached at (406)-758-4459 or bserbin@dailyinterlake.com.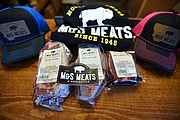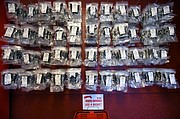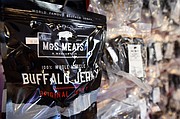 ---