Geraldine T. Eppler, 87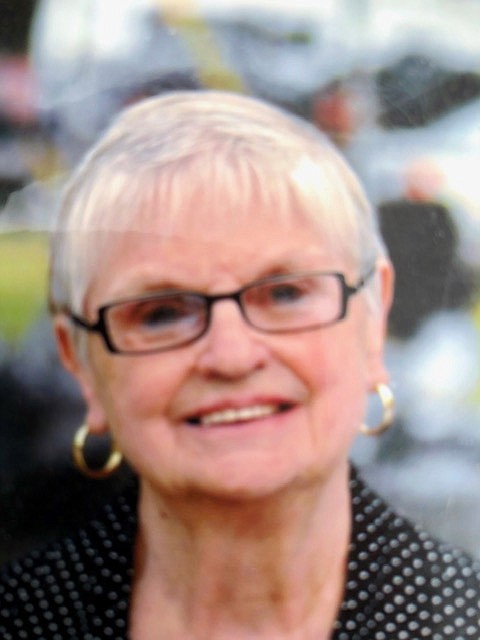 Geraldine Theresa Brezinski Skilondz Eppler passed away July 27, 2020.
Geri was preceded in death by her parents Edmund Joseph Brezinski and Rose Brezinski; also her first husband of 22 years, Joseph Vincent Skilondz, and her second husband of 48 years, Kurt Traugott Eppler; her beloved son Mitchell Edmund Skilondz; and her precious older brother Edmund Robert Brezinski and sister-in law Teresa Mae Maziarka Brezinski. She is survived by her daughter Melinda Rose Skilondz; brother Wayne Paul Brezinski and sister-in-law Carol Lou Bielinski Brezinski.
"Geri had a fun-loving sense of humor and a huge open heart for everyone. She and Kurt lived their dream retirement in Lakeside for 25 lovely, happy years. She took care of others her whole life. She grew up on the south side of Chicago during the Great Depression. After my father returned from Ardennes in Patton's rifle brigade she married him on her 18th birthday. Nani had to sign the paperwork! She nursed both of her husbands through cancer to their transition. She fell in March of this year and I am so grateful to have been able to bring her home to Lakeside. In these precious four months she taught me loving survival skills by being easy-going and compassionate. She worked hard her whole life, and not only gave me birth but a kind of rebirth, guiding me out of my depression over losing Mitch and Kurt. She taught us to love art and music and family. She loved unconditionally and being with her incomparable vitality was like taking a vitamin for happiness! She gave us courage and resilience, I am so honored to be able to express this. She revived my capacity to love and be close to someone, and she was graceful and sweet to her last breath. We thank all the health care and hospice workers who helped us on this tender journey."
She is also survived by her godchildren Stan J. "Buddy" Skilondz; Edmund Al Brezinski and Amy Brezinski. All our love to her many nieces and nephews, Jennifer, Ray, Mike, Phil, (Thaddeus "Skip" Skilondz), (Bob "Sonny" Uhach), Rosemarie Ludwig, Gertrude "Trudy" Kaufmann, Ted Dominick, Janet Uhach Kemp, Marilyn Maizan; loving children and spouses, dear cousin Sylvia Nolan and Ed Nolan.
I pray I can honor her precious life and memory with even half of her courage, common sense, and capacity to love. Sending love to DeLane, Chuck, Art and Dory, Eleanor and Anne, Patricia, Fran and Howard Ruby, everyone at Blacktail, Michael, Tom and Mary Fitzsimon, (Ben and Virginia), Jim, Jessie etc., etc. if I forgot anyone, have mercy, please. She lived a full and happy life. She was one in a million, an irreplaceable precious treasure. May God be with us all. I am so grateful to have basked in her bright light. There's another meteor this month in the Montana sky!"
Services will be held on Saturday, Aug. 1, at 10 a.m., beginning at Johnson-Gloschat Funeral Home, 525 S Main St, Kalispell, MT, and continuing at 11 a.m. at C.E. Conrad Memorial Cemetery, 641 Conrad Dr, Kalispell, MT 59901. Sandwiches will be served afterward at the Lakeside home, 7563 U.S. 93 South. Everyone welcome. For questions, call Melinda at 818-524-0555.
---