Harley John Brotherton, 72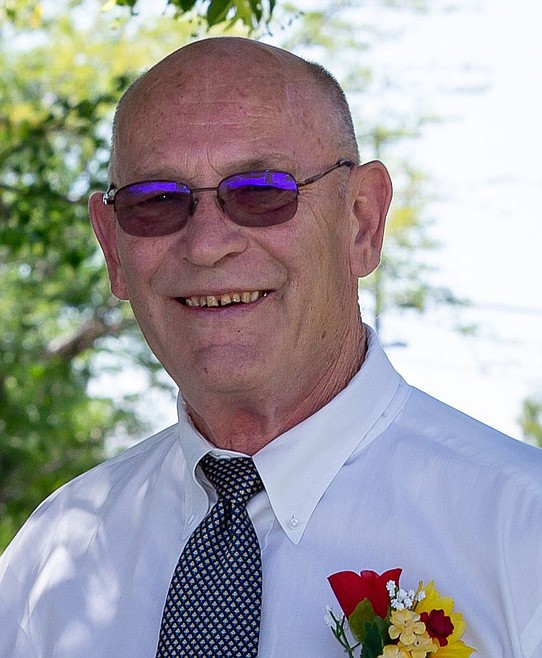 Harley John Brotherton, longtime resident of Moses Lake, Washington, passed away Friday, May 29, 2020, after a blessedly short battle with cancer.
Harley was born on April 26, 1948, in Ellensburg, Washington, and later moved to Moses Lake when his father and uncle started Brotherton Seed Company. Harley graduated from Moses Lake High School in 1966 and went on to college at Seattle University and Central Washington University.
On June 21, 1969, Harley married Nancy L. Allison in Moses Lake. Harley and Nancy have three children, Harley John Brotherton II, married to Erin (Hancock) Brotherton in May 2007. They reside in Kalispell with their two sons, Reece (11) and Rafe (9). Allison (Brotherton) Miles married to Richard M. Miles in June 1999. They reside in Kirkland, Washington, with their one son, Colin (13). Magge M. Brotherton has one daughter, Emily J. (Brotherton) Hurst (21), married to Andrew Hurst in July 2019, all residing in Moses Lake.
Harley lived with his wife Nancy and family in Kalispell where he owned and operated a successful manufactured housing and real estate business. The family moved back to Moses Lake in 1991 to be close to his aging parents, while continuing his career in housing and real estate. Harley was a member of the Rotary organization and Moses Lake Boys and Girls Club. He felt it was important to be involved in his community. In 2011, Nancy became ill and he became her loving and devoted care giver until her passing in July 2017.
In late 2017, Harley reconnected with Suzanne (Schack) Brotherton and they subsequently married in early 2019. He and Suzanne enjoyed traveling to Alaska to visit his younger sister Selena, gardening and completely renovating their backyard. They also have a daughter from their youth, Kristina Poyner and her two children Walker (16) and Kelsey (14) of Ridgefield, Washington.
During his life, he enjoyed golf, good cigars, and riding Harley Davidson motorcycles. He was always up for a game of cribbage, especially when competing on one of the beautiful wood boards crafted by his father. He could often be found "puttering around in the garage" on small projects using his father's woodworking tools. Harley also enjoyed fishing with his children and grandchildren over the years.
He was preceded in death by his wife Nancy Lee (Allison) Brotherton, and his parents Harley Bartlett Brotherton and Margret Ann Brotherton.
Harley is survived by his wife Suzanne (Schack) Brotherton, his sister Selena Brotherton, four children and six grandchildren.
A celebration of Harley's life will be held in the future at a date to be determined.
In lieu of flowers, the family suggests donations be made to the Moses Lake Boys and Girls Club, Seattle Cancer Care Alliance, or DeliverFund. These were causes and organizations close to Harley's heart.
---