Court affirms judgment for injured railroad worker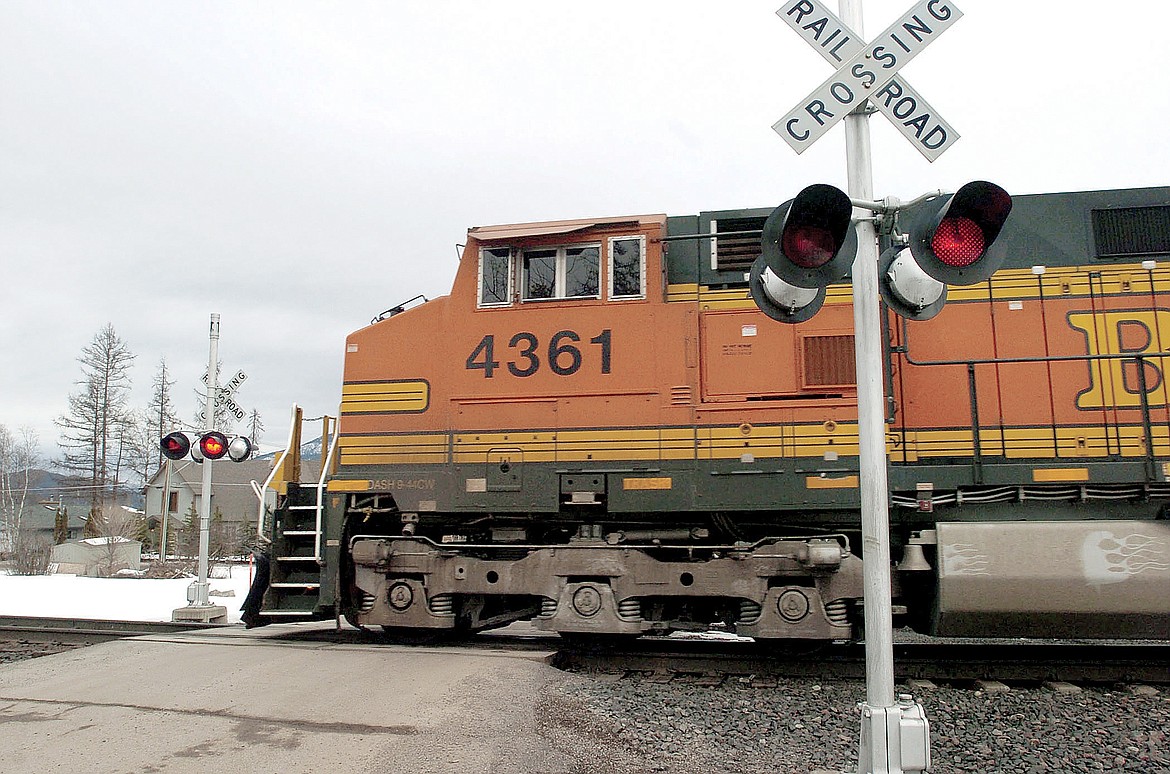 by
SCOTT SHINDLEDECKER
Daily Inter Lake
|
June 27, 2020 1:00 AM
An appeals court has ruled in favor of a former Columbia Falls BNSF Railway Co. worker who successfully sued after he was injured on the job in 2015.
The Ninth Circuit Court of Appeals reviewed briefs submitted by Zachary Wooten and BNSF, according to a press release from the Minnesota law firm of William Jungbauer and John Magnuson of the firm of Yaeger & Jungbauer. After hearing an oral argument, the court rejected all of BNSF's arguments and unanimously affirmed Montana Federal District Court Judge Dana Christensen's award and order in an opinion filed June 22, 2020.
Wooten is permitted under court rules to petition for an additional award for additional interest on the previous award, expenses and attorney's fees incurred in preparing the Ninth Circuit Appeal Brief and for Oral Argument to the Court.
According to previous Daily Inter Lake stories, Christensen ruled in 2019 that BNSF Railway is not entitled to a new trial in Wooten's case.
Wooten, a former conductor with the railroad company, was awarded $2.1 million after a jury trial in 2018. BNSF was also ordered to pay more than $1 million in attorney fees, interest and other expenses related to the case.
In November 2018, a jury found the railroad violated the Federal Rail Safety Act and the Federal Employers' Liability Act in Wooten's case.
According to court documents, on July 31, 2015, Wooten was getting out of a locomotive when he heard a "pop" and felt pain in his right wrist when the door latch to the train stuck and didn't immediately open. Wooten then left the train and did a "roll by" inspection. When he tried to get back into the train, he grabbed the hand rail and fell back onto the ballast because his hand, which was injured while trying to open the door, gave out.
Wooten claimed he suffered severe and disabling injuries to his right arm and wrist. He alleged he properly reported the incident and injury to the engineer and other BNSF supervisors.
BNSF, in turn, did its own investigation and fired Wooten, who had worked for the railroad for five years, on Sept. 29, 2015. Wooten claimed he was blacklisted by the company.
The company alleged Wooten was dishonest and had changed his story and did not report the injury in good faith. BNSF claimed to have video evidence that showed Wooten was injured prior to coming to work that day in July, not after, according to court documents.
But the jury found Wooten's story to be credible and awarded him about $1.407 million in lost wages and benefits and $500,000 in emotional pain and humiliation as well nearly $250,000 in punitive damages. Wooten came from a family of railroad employees, court documents note, and had planned on working for the company for most of his adult life. When the case was closed, he was working as an insurance agent.
BNSF asked for a new trial on several fronts, but Christensen ruled against all of them. In fact, Christensen found the jury did a good job in its analysis and judgment in the case.
"It hardly needs to be pointed out that the jury could have logically progressed to a finding of retaliation by finding that Wooten reported a work-related injury in good faith — that was Wooten's theory of the case from beginning to end. The jury verdict is both internally consistent and consistent with the clear weight of the evidence," Christensen said in a 68-page ruling.
The judge's ruling on April 23 allowed Wooten to recoup $42,732 in interest on the emotional distress award, $657,107 in attorney and legal fees, $81,713 in other expenses and $233,993 in expert witness fees.
Reporter Scott Shindledecker may be reached at 758-4441 or sshindledecker@dailyinterlake.com
---