Outdoor store launches in Whitefish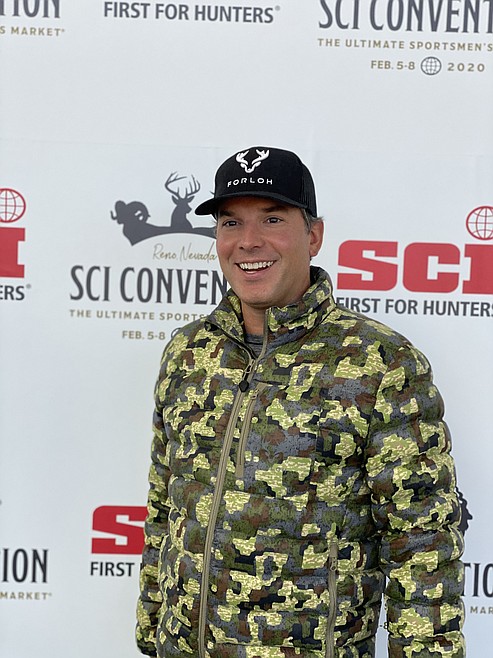 by
BRET ANNE SERBIN
Daily Inter Lake
|
June 28, 2020 1:00 AM
Andy Techmanski has his sights set on July 3 to launch his new hunting, fishing and outdoor apparel company in Whitefish.
Opening the store and company headquarters at 317 Central Ave., along with the online store, has been an undertaking about a year in the making for the local entrepreneur.
"When you're building something this great, you can't rush it," Techmanski said. He and his team spent months researching and designing the absolute best technology they could find to pack into their lines of outdoor apparel for men, women and youth.
"It took us a lot of effort to get this far," Techmanski said. FORLOH—an acronym for "for the love of hunting" carries products that are "the most durable with the best and latest technology available."
Even though its developments might be more advanced than some outdoorspeople might need, Techmanski explained FORLOH evolved out of a need he saw in the outdoors industry for a top-notch brand. And a top priority for Techmanski is keeping everything close to home. He chose his hometown of Whitefish for the company's headquarters and all of FORLOH's items are 100% made in the United States.
"We formed this company to do the best, and to do the best in America," he insisted.
He thinks this decision has been fortuitous for the company in light of the global covid-19 pandemic. Even though the worldwide disruptions pushed back the store's opening date by a few weeks, Techmanski said FORLOH is still ahead of most of the competition because its products and manufacturing are all based in the U.S.
Most of FORLOH's manufacturing centers, which stretch from the East Coast to Los Angeles, are back at almost 100% production capacity following widespread shutdowns.
"The manufacturing machine in the U.S. is very resilient," he pointed out.
FORLOH also had to contend with some unexpected changes during the height of the virus outbreak as Techmanski pivoted the fledgling company to produce personal protective equipment. He used the company's existing foothold in the textile industry to quickly produce masks and medical gowns, and estimated FORLOH has now made about 5 million medical gowns for frontline workers from Kalispell Regional Medical Center to New York City.
These unforeseen circumstances have influenced the FORLOH launch in ways Techmanski never could have anticipated, but he's looking forward to bringing the gear to market and continuing to develop the brand. When they first open, he expects the store to mostly focus on hunting gear in camouflage patterns, and he noted the women's and youth lines won't be as robust as he had hoped for the opening. But by August, Techmanski hopes to add more variety with additional women's and youth styles and solid color patterns. By this time next year, the company also plans to roll out all-season gear like swimwear and rain gear.
Techmanski said they've hired about 20 people to work in their Whitefish location and the Columbia Falls warehouse, and by this time next year he anticipates that number will double.
And that's just the start of Techmanski's big plans for the brand. "Today Whitefish, tomorrow the world," might as well be Techmanski's motto. He wants the next FORLOH store to open up overseas, most likely in a European country, and he intends to set up shop in Auckland, New Zealand, as well. FORLOH is even working on promoting the brand through a feature travel TV show that Techmanski is currently working to develop.
Just like his gear, Techmanski already has a lot going on, but he's convinced, "this is just the beginning."
Reporter Bret Anne Serbin may be reached at (406)-758-4459 or bserbin@dailyinterlake.com.
---