Bigfork businesses tap into sanitizer market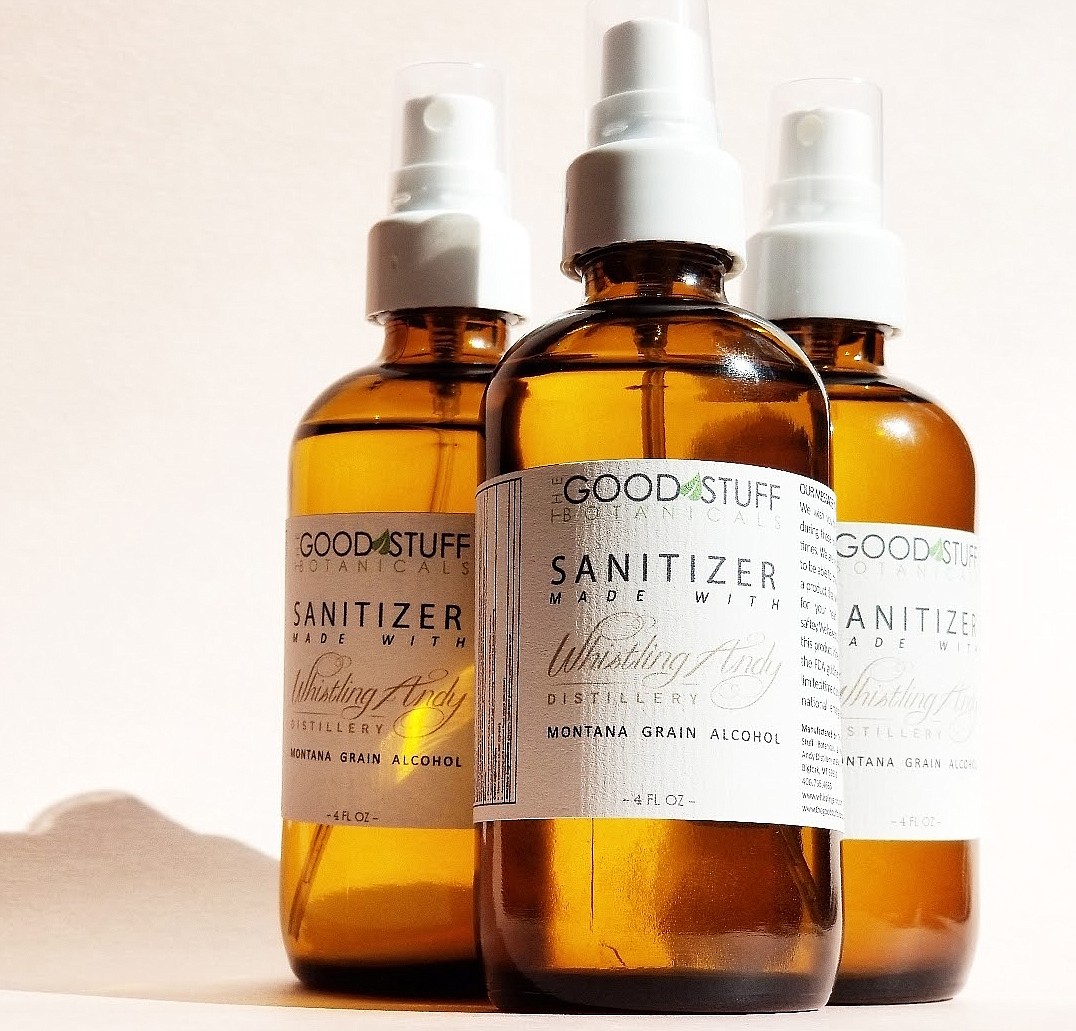 Top Shelf Sanitizer is being produced by Bigfork's Whistling Andy and The Good Stuff Botanicals.
Two Bigfork businesses have come up with an innovative way to meet the need for hand sanitizer as the COVID-19 outbreak continues.
Whistling Andy Distillery has paired up with The Good Stuff Botanicals to create Top Shelf Sanitizer for the health-care industry, private sector and the public. During this state of emergency, the U.S. Food and Drug Administration has allowed American distillers to make ethanol to be used as an ingredient in sanitizer, according to a press release from Whistling Andy. Top Shelf Sanitizer is being produced in accordance with FDA and World Health Organization guidelines at the required 80% alcohol content.
The product will be available in sizes ranging from a personal 1-ounce container to a commercial-size 32-ounce bottle.
"The two companies felt it was necessary to team up, as it is a combination of both of their production companies in order to fill a gap during this state of emergency," the press release stated.
The Famous Gypsy Cream produced by The Good Stuff Botanicals, designed for people wanting to repair hands from extra hand-washing and sanitizer that strips skin of its natural oil, has been a favorite of distillers for years and on the shelf at Whistling Andy Distillery for seven years, the release noted. Gypsy Cream has been used in hospitals across the country for several years.
At this time, Whistling Andy Distillery is allowed to deliver its spirits and mixers along with Gypsy Cream to residences and the distillery is open for curbside pick-up.
Online Shipping will be available though topshelfsanitizer.com in the coming weeks.
For more information email marketing@whistlingandy.com or call 406-837-2620.
---