'Contact' investigations underway as 2nd employee tests positive for virus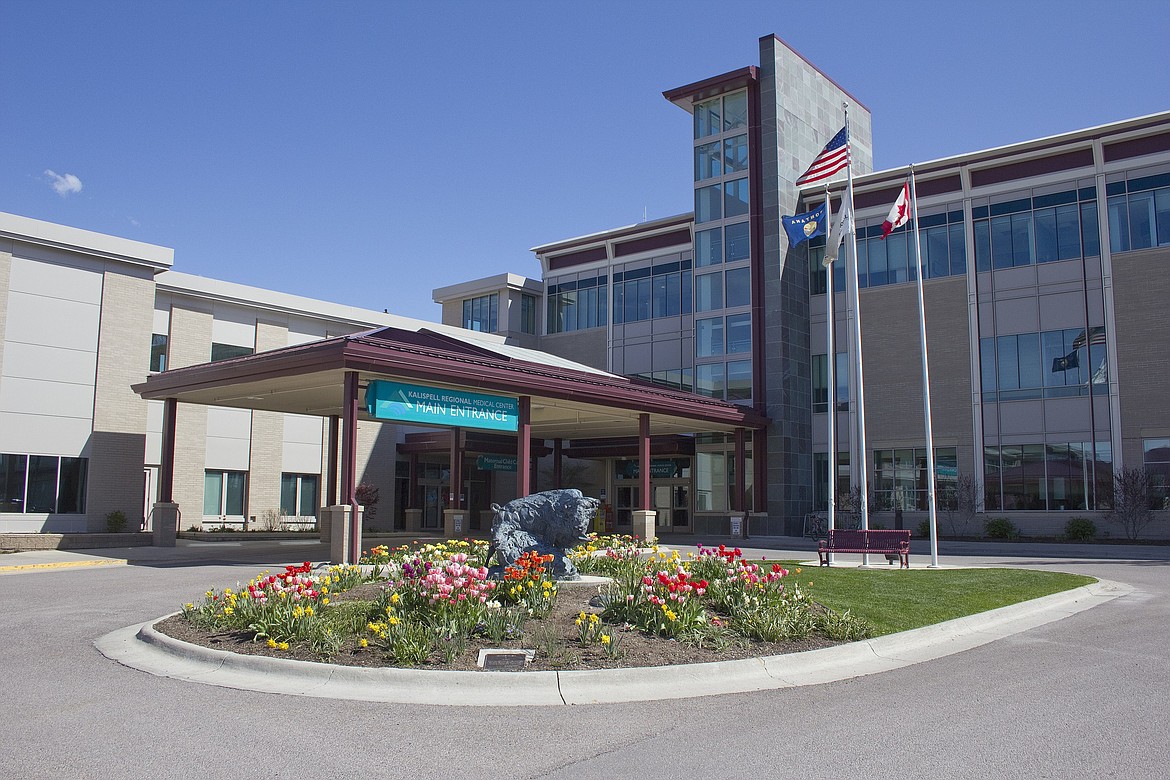 by
KIANNA GARDNER
Daily Inter Lake
|
March 24, 2020 4:45 PM
As two of Flathead County's four positive cases of coronavirus were detected in employees of Kalispell Regional Healthcare, many other hospital employees are now under quarantine as "contact investigations" are conducted by health-care officials.
One of the positive cases at Kalispell Regional is a male physician and the other is a female staff member. Both are in their 30s and separately traveled to domestic non-high-risk locations, according to hospital officials.
Information about which departments the two employees work in has not been disclosed, but both individuals are currently recovering in self-isolation for a total of 14 days.
Both had returned to work from their individual travels for at least one day before exhibiting minor coronavirus symptoms. They were both eventually sent home to quarantine after the hospital implemented a new rule requiring all staff returning from travel outside of Flathead County and neighboring areas to quarantine for two weeks. The man had a sore throat and the woman had a runny nose and occasional cough, according to hospital officials.
It is believed the physician came into contact with 14 patients and nine fellow staff members, all of whom were sent home to quarantine for two weeks. And according to a press release on Monday, "all employees who were tested last week [after the physician tested positive] had negative results. Further, the individuals who remain in 14-day quarantine continue to have no symptoms."
As for the 14 patients, Jennifer Rankosky with the Flathead City-County Health Department said the patients are being monitored closely and if any of them develop symptoms then staff will send in for coronavirus testing.
"There is no indication to test asymptomatic contacts," Rankosky added in an email.
Numbers on how many patients or other health-care workers the woman may have come in contact with at the hospital have not been provided. However, according to a press release from the City-County Health Department, "her contacts have all been notified," and "if you have not received a call regarding contact with a case you are not a contact."
As for the other two positive cases in Flathead County, both are males in their 50s. One is from Illinois and tested positive on March 20, the other is a Flathead County resident who was a direct contact to the individual from Illinois.
A recent press release from the health department states, "they [the two males] had duplicate contacts and have been in isolation since the original diagnosis and [have had] very limited contact with the public prior to the original diagnosis."
AS OF Tuesday at 4 p.m. the Montana Department of Public Health and Human Services reported more than 1,600 coronavirus tests had been performed, with 46 of those coming back positive. These positive results are spread out over 11 counties.
To date, Kalispell Regional has sent in more than 150 swabs to the Montana state testing lab in Helena. As the Flathead Valley and other counties experience slow upticks in the number of positive cases, Kalispell Regional leadership has been encouraging employees to be flexible as the situation develops.
In a letter to hospital staff, Chief Executive Officer Craig Lambrecht wrote, "Communication, while a focus, will also have its challenges because of the fast evolving environment, contact investigations, time intensive policy changes and their impacts. This is what happens in an actual disaster situation and we must evolve as things shift. I get reports daily that make me proud of this healthcare team, who the entire valley will count on as things escalate and I have heard from many people how thankful they are for the hospital team."
In his letter, Lambrecht also said the hospital's call center is receiving about 200 calls per day and many local residents have influenza A or B, rhino virus, adeno virus and other influenzas and respiratory illnesses.
"On top of the already active influenza season, the threat we now face is stress on our hospitals, providers, nurses, and support staff. There will be tough days ahead and I know that we will power through it because we must for our patients," Lambrecht wrote. "It is likely to get worse before it gets better."
Kalispell Regional has established three respiratory screening stations for those who believe they are experiencing coronavirus symptoms. These are located at Family Health Care in Kalispell, at Flathead Valley Orthopedics in Whitefish and at 304 Osloski Road in Eureka.
For more developing information on the coronavirus, call 406-890-7272 or go to https://flatheadhealth.org/novel-coronavirus-covid-19/
Reporter Kianna Gardner can be reached at 758-4407 or kgardner@dailyinterlake.com
---