Crews fight blaze at Point of Rocks restaurant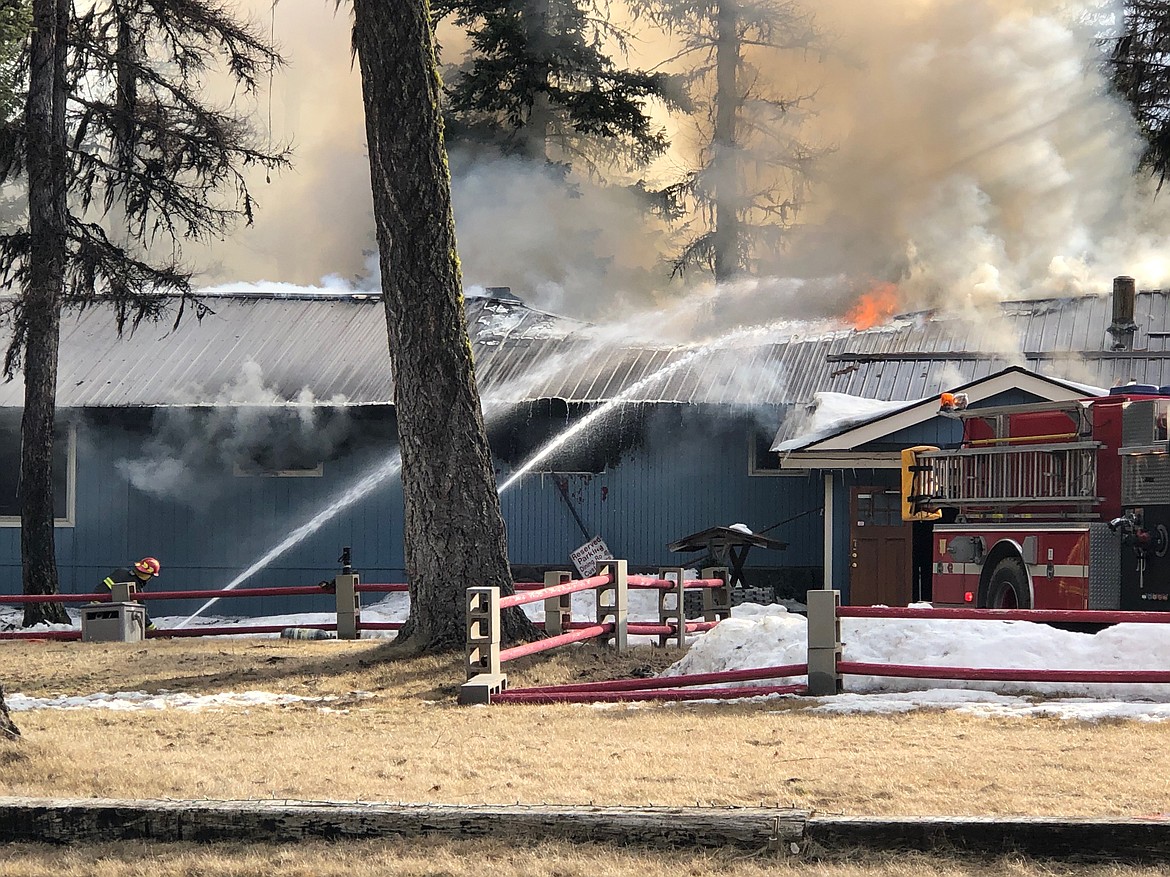 Firefighters of the scene of a blaze at the Point of Rocks Restaurant and Lounge near Olney on Tuesday evening. (Tim Prince photo)
Firefighters responded to a structure fire Tuesday evening at the Point of Rocks Restaurant and Lounge about 25 miles north of Whitefish on U.S. 93.
Crews were on the scene at about 5:30 p.m. Olney Fire and Ambulance asked people to avoid the area while they work to extinguish the blaze.
The restaurant posted on its Facebook page March 22 that it would be closed through April 1.
This story will be updated as information becomes available.
---