Facility puts a new spin on laundry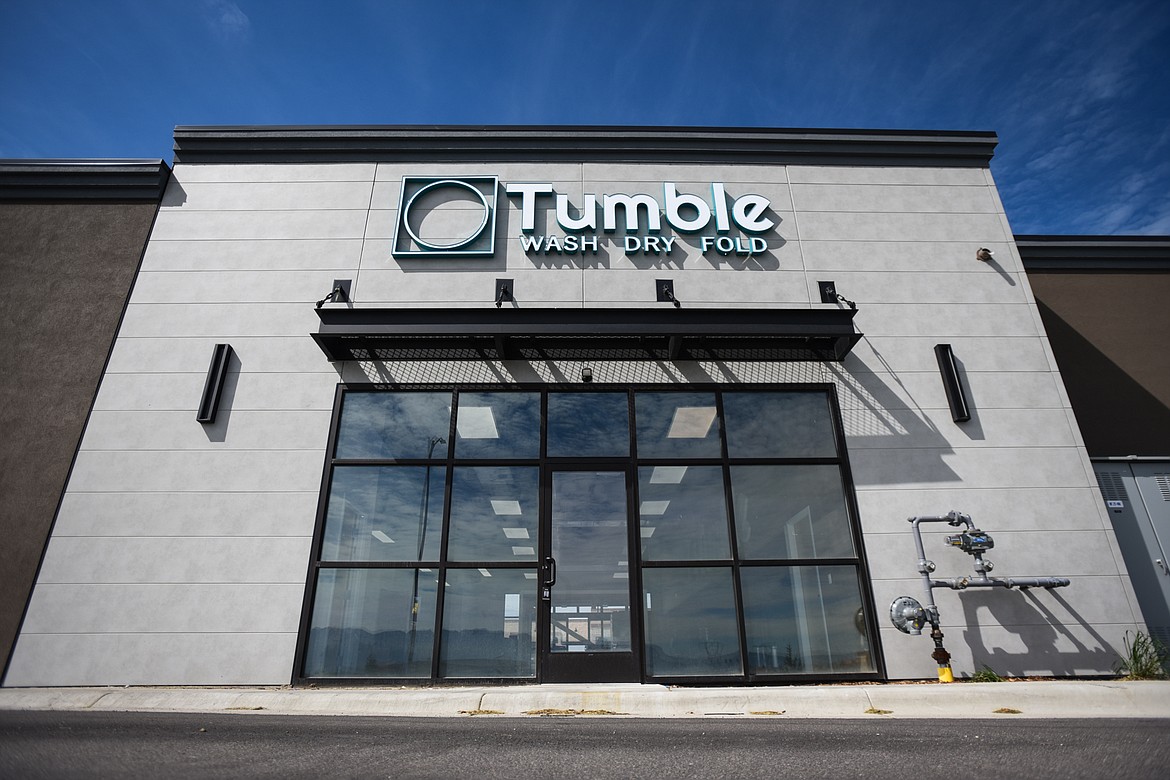 Tumble at 625 Treeline Road in Kalispell on Friday, May 29. (Casey Kreider/Daily Inter Lake)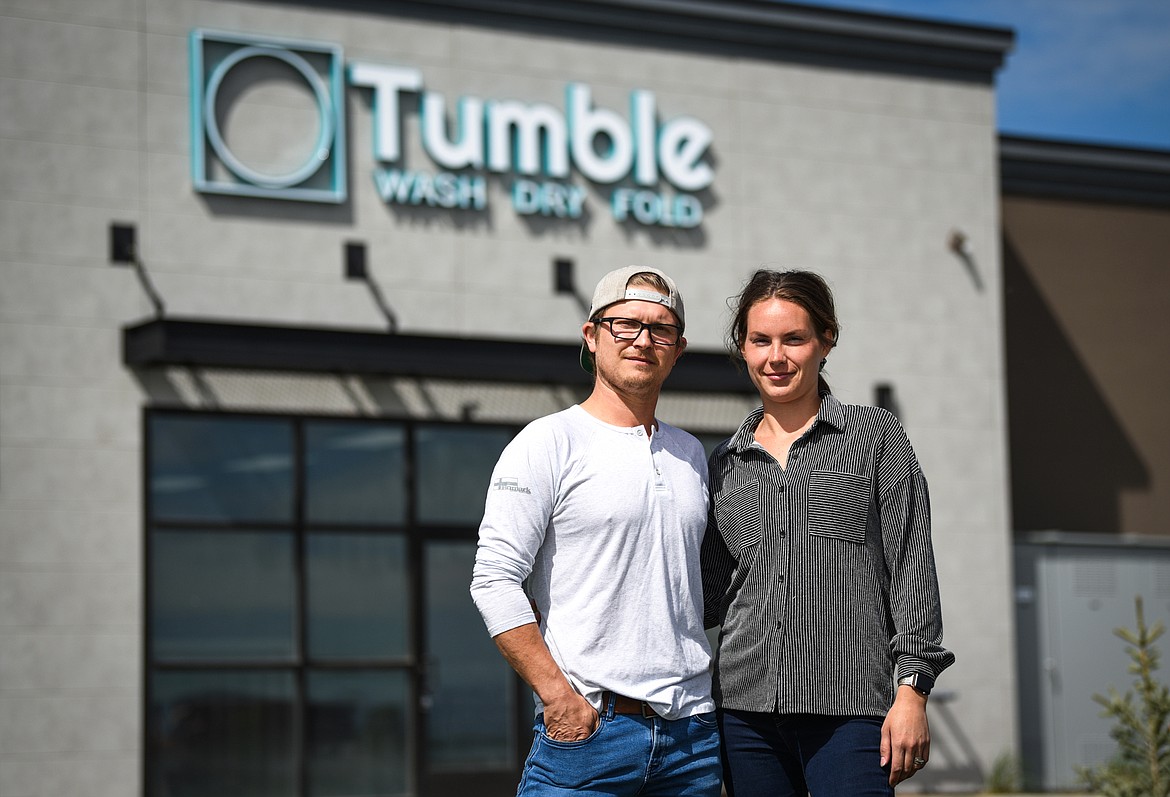 Derek and Macie Oja are the owners of Tumble. a new laundry facility on Treeline Road in Kalispell. (Casey Kreider photos/Daily Inter Lake)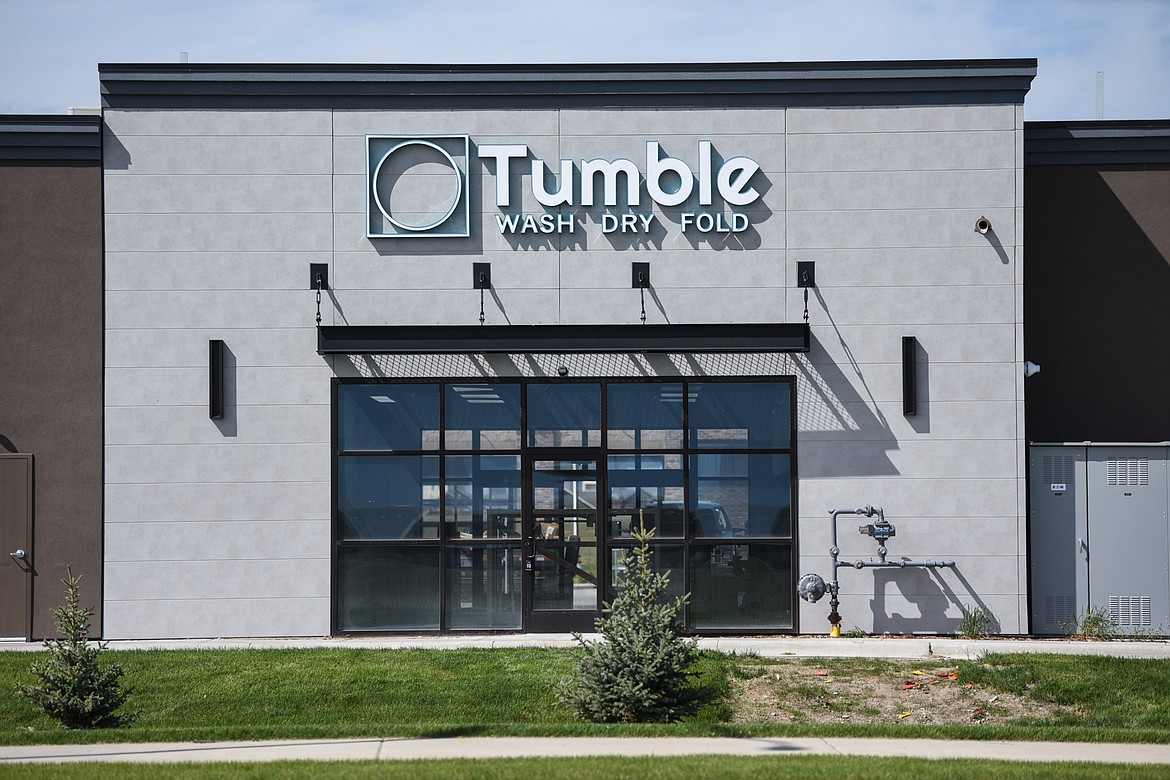 Tumble is offering a number of convenience features for customers, inculduing a mobile app to check for availability of machines and a digital payment system.
Previous
Next
by
BRET ANNE SERBIN
Daily Inter Lake
|
May 31, 2020 1:00 AM
It's probably safe to say not much has changed in the world of laundry for many years. But Derek and Macie Oja are setting out to shake things up with their new laundry facility — Tumble— in North Kalispell.
"It's a very modern and technologically advanced laundry center," Derek said. He and his wife were intrigued by the idea of applying the concept behind apps such as Uber and DoorDash to laundry service in order to bring the age-old practice into the 21st Century.
"Laundry has been a big ordeal our whole life," said Derek, who grew up one of 14 children in Michigan.
He added, "my wife loves to clean, so this is a wonderful focus thing for her." The Oja family has five kids currently and one on the way.
It made sense for the couple to focus on creating a modern laundry center in the valley, especially with Derek's business experience running Finmark Construction in Kalispell.
The Ojas thought of just about every aspect that could make Tumble more convenient and enjoyable than the stereotypical laundromat experience. Derek insisted visitors to Tumble won't think of it like the coin-operated laundromats that most laundry customers might be more familiar with.
"It's all about convenience," he said.
Tumble will have a mobile app customers can use to check the availability of machines and a QR reader, a scanning device, to digitally pay for loads. "We're staying away from coins," Derek noted, although more old-fashioned customers are still welcome to convert coins to a card to use at the machines.
There will be 20 machines, ranging in size up to a 100-pound load capacity, as well as a lounge area with charging ports, a children's play area and vending machines for food and laundry products. The Ojas even thought to include automatic front doors so visitors don't have to set down their baskets to open the door on their way in.
They tried to figure out how to account for just about anything that "would deter someone from coming in," Derek said.
In addition to the self-serve side of the business, which the Ojas have endeavored to make as convenient as possible, Tumble visitors can also utilize the full service "wash-dry-fold" option. Customers can drop their laundry off at the Treeline Drive laundry center, shop around at nearby North Kalispell stores and pick their clean clothes up later on. Tumble promises a maximum turnaround time of 24 hours.
After traveling a lot with his large family, Derek anticipated Tumble will be a useful service for out-of-town travelers visiting the valley who need a convenient, high-capacity place to clean their clothes while on the road. "It's especially good for vacation people," he noted.
But he insisted the locally owned-and-operated laundry center is designed with the needs of locals in mind, since the commercial equipment will have the capacity to accommodate items like bulky bedding or sports equipment that might not be suited to home laundry set-ups. With the commercial and residential growth in North Kalispell, the Ojas realized Tumble would be an ideal opportunity for their business goals and the area's development.
The whole idea, Derek said, is to "make laundry day great again."
Tumble plans to open June 11. The laundry center, located at 625 Treeline Drive, will be open from 6 a.m. to 10 p.m., seven days a week.
Reporter Bret Anne Serbin may be reached at (406)-758-4459 or bserbin@dailyinterlake.com.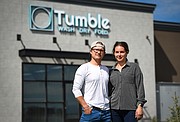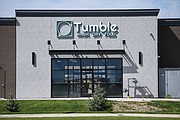 ---