Abell wins seat on Flathead County Commission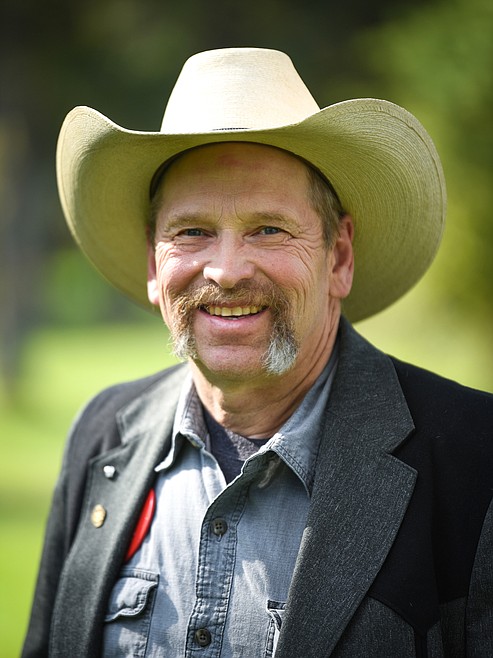 County commissioner candidate Brad Abell (Casey Kreider/Daily Inter Lake)
by
CHAD SOKOL
Daily Inter Lake
|
November 4, 2020 9:50 AM
Republican Brad Abell has handily defeated Democrat Kristen Larson in a race for the District 1 seat on the Flathead County Commission.
Abell was leading Larson with more than 65% of 38,226 ballots cast in the race as of Wednesday evening, according to an updated vote count from the Flathead County Election Department.
The three-member commission has both legislative and executive authority over the entire county and will remain solidly red when Abell joins fellow Republican commissioners Pam Holmquist and Randy Brodehl.
Abell, a 61-year-old heavy-equipment operator for Weyerhaeuser who lives near Columbia Falls, won the District 1 seat representing the northern part of the county. During his campaign, he cited his blue-collar background and said he would prioritize zoning and affordable housing development as the county's population continues to grow.
He will replace Republican Phil Mitchell, who did not run for re-election after one six-year term.
"I love it," Abell said after early vote counts were released Tuesday night. "I put a lot of work into this. I put in probably 1,000 hours of campaigning and probably 10,000 miles on my truck."
He said his first order of business as a commissioner will be "just to get in and learn the job."
"I think the commission has done a pretty good job, and I just want to make sure we maintain that," he said.
Larson, who with her husband owns the Glacier Lanes bowling alley in Columbia Falls, also ran in part on land-use issues. In 2019, she helped fellow Creston-area landowners oppose a proposed water bottling plant. As a commissioner she said she would push for separation between industrial and residential zones in the county.
Larson congratulated Abell and thanked her supporters in a Facebook post Wednesday morning.
"I am glad we changed the conversation; one-sided dialogue does not provide a balanced government or represent this diverse valley," she wrote. "We must continue on this path to inspire and to challenge the norm."
Larson also encouraged people to run for Holmquist's seat when her term ends in two years.
"We are still missing balance on the commission," Larson wrote. "Remember one of the jobs of a county commissioner is to appoint members to various boards, their reach goes far into the community."
Reporter Chad Sokol can be reached at 758-4434 or csokol@dailyinterlake.com
---