Salons share hair on Kalispell's Main Street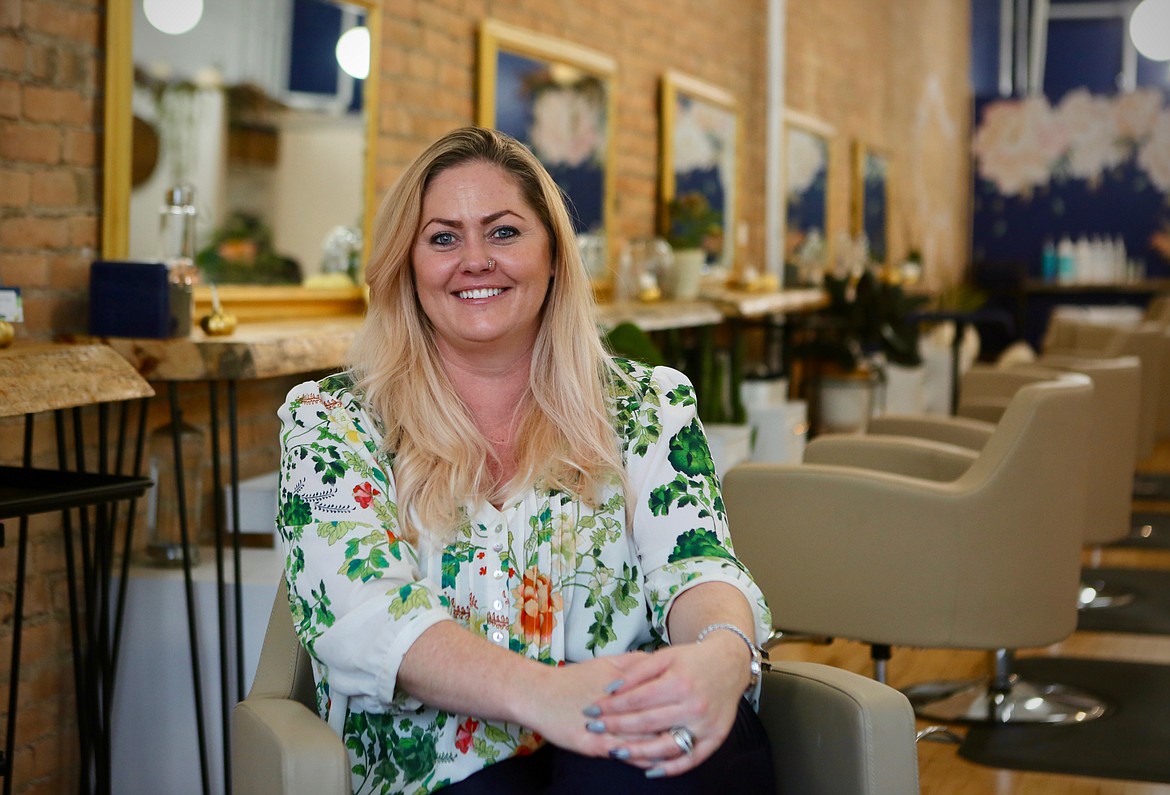 Michelle Miller is pictured in Astute Salon in downtown Kalispell on Wednesday afternoon. Mackenzie Reiss/Daily Inter Lake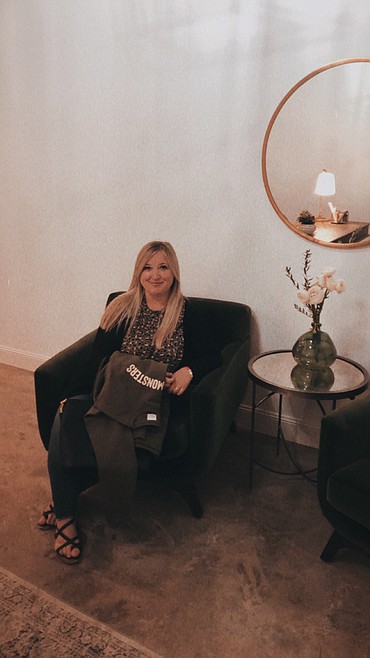 Cabello Vida owner Jamie Tatum (courtesy photos).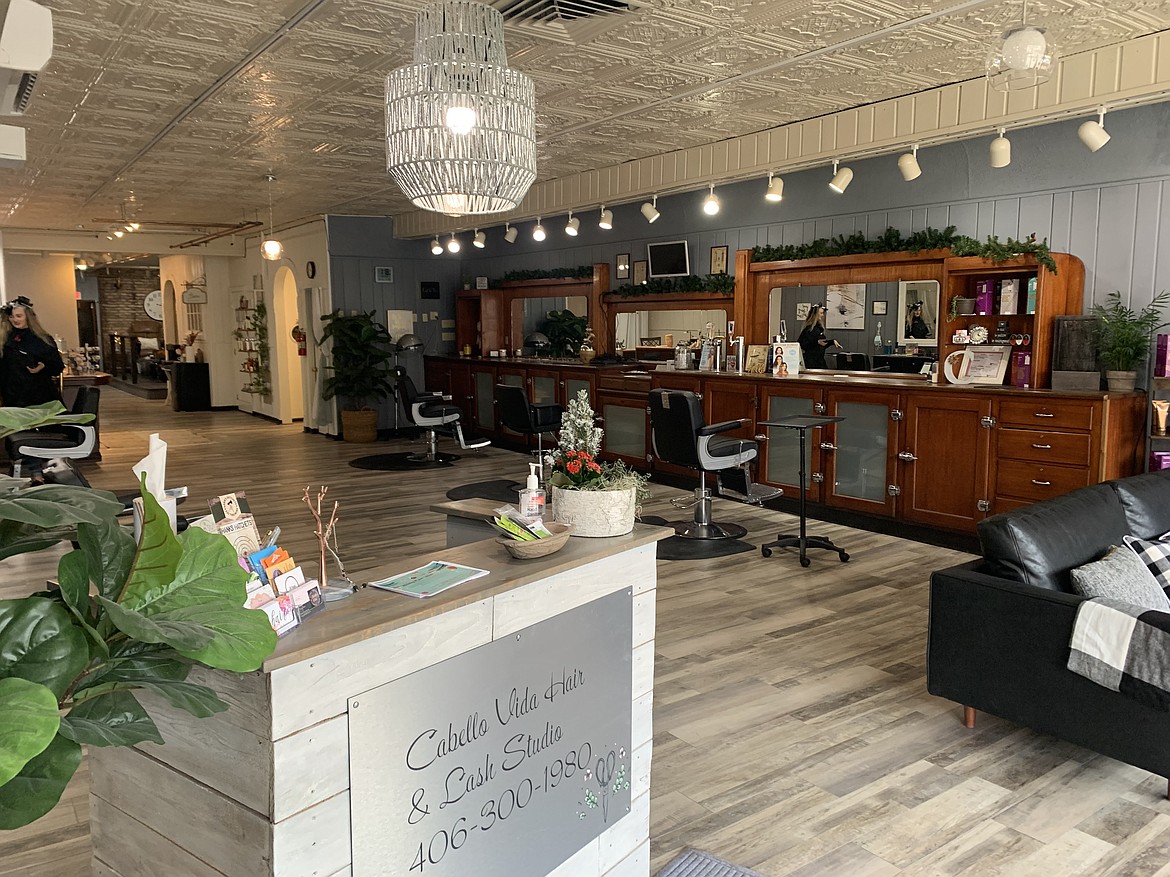 The renovated interior of Cabello Vida salon, which features a fully functional bar.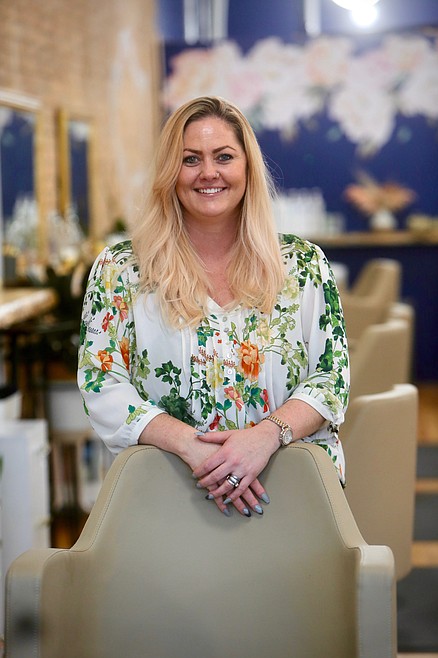 Michelle Miller is pictured in Astute Salon in downtown Kalispell on Wednesday afternoon. Mackenzie Reiss/Daily Inter Lake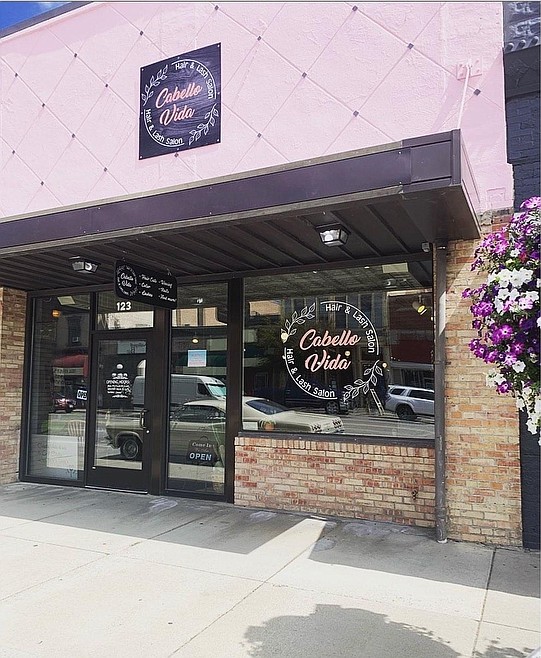 The view of Cabello Vida salon at 123. South Main Street in Kalispell.
Previous
Next
by
BRET ANNE SERBIN
Daily Inter Lake
|
November 15, 2020 12:00 AM
There's no excuse for a bad hair day in Kalispell now that two salons have opened up on Main Street.
Astute Salon and Spa and Cabello Vida both offer haircuts for women and men of all ages, and the collaborative hairstylists at each salon are more than happy to recommend a client to their neighbors down the street to accommodate everyone who needs a new 'do.
Michelle Miller, a hairstylist at Soucie Soucie Salon and Spa for more than 13 years, opened Astute in August because she loves the energy and community feel in downtown Kalispell. She said that spirit of collaboration has led her to take a cooperative approach to her new salon by sharing clients with Cabello Vida, rather than trying to compete with them.
"It's about the client. It's not about us," Miller said.
Jamie Tatum, the owner of Cabello Vida, held the same view.
"I'm only in competition with myself," said Tatum, who moved into the former home of Flair Gifts and Cards in July. "We try to help out people. We wanted to help the client and them [Astute]."
The two salons are only situated a few hundred feet from one another, but the leadership at each location believes there is enough hair to go around. The owners of Astute and Cabello Vida explained each has a distinct approach that attracts different customers to their chairs.
"There are a lot of salons, but they're all different," Miller said.
Astute's team prides themselves on their extensive experience. Everyone on the staff worked together at Soucie Soucie before branching out to start a new salon, so they've had years to hone their craft and get comfortable working as a team.
"We're all very highly trained," Miller pointed out. She and her colleagues at Astute have trained in places such as Los Angeles, New York and London to learn cutting-edge techniques to bring to the Kalispell crowd.
In Europe, for instance, Miller said trends tend to outpace the looks in the U.S. by about 18 months. Right now, she noticed vibrant hair colors and highlights have started to fade into softer shades, so she and the other hairdressers at Astute are ready to keep local customers ahead of the curve when it comes to these new trends.
Miller said her seasoned staff has the versatility and experience to meet a diversity of beauty needs, from balayage—a trendy natural highlighting technique—to massage.
"Everyone kind of does everything," Miller said.
In the future, she hopes to expand her workforce by renovating the basement of the building, previously a tattoo shop. The full-service spa currently offers hair treatments, nails, lashes and massage, and the last piece of the puzzle Miller hopes to add in would be an esthetician to give facials.
Miller's neighbor to the south has similar plans. Cabello Vida offers facials, but owner Tatum said she'll need to expand into the salon's basement to add massages to their services. In the meantime, both women are getting by handing off customers to each other.
Sharing clientele was an obvious solution to Tatum, who has focused on community outreach since she first launched Cabello Vida in 2018 on First Avenue West. Cabello Vida has given free haircuts to people experiencing homelessness and local law enforcement, and two of their staff members have recently turned their attention to efforts at combatting sex trafficking.
Tatum said she's interested in using her business to reach every echelon of society, and Cabello Vida has already received a few celebrity visits, including an actress on the show "Pretty Little Liars," a woman linked to Hollywood leading men Leonardo DiCaprio and Owen Wilson, and even one well-known heiress.
This diverse clientele is drawn to Cabello Vida, Tatum said, because, "we really care about the client." Stylists take their time on each cut—sometimes spending up to five hours on a single client—and encourage customers to give honest feedback or change their minds.
"One thing that sets us apart is when a client says they want something different, we don't take it as an insult," Tatum explained. "They appreciate that they can talk to me and explain their needs without me taking offense."
And if that isn't enough of a draw, Cabello Vida is also planning on offering complementary beer and kombucha on tap for clients during their treatment. Since the salon is located on the site of a former bar, Tatum decided she couldn't pass up the opportunity to get the taps flowing again.
She said the public is invited to get a taste of Cabello Vida's offerings during the salon's second anniversary, which will be celebrated from 5 to 8 p.m. on Dec. 12 with drinks, food, raffles, giveaways and specials.
"We have so far to grow but I do feel like we've come a long way," Tatum said.
Astute Salon and Spa is located at 141 S. Main Street. Hours are 9 a.m. to 6 p.m., Monday through Friday, and 9 a.m. to 3 p.m. on Saturday.
Cabello Vida is located at 123 S. Main Street. Hours are 9 a.m. to 6 p.m., Monday through Friday, and 8 a.m. to 2 p.m., on Saturday.
Reporter Bret Anne Serbin may be reached at 758-4459 or bserbin@dailyinterlake.com.
---