Negotiations for new health officer moving forward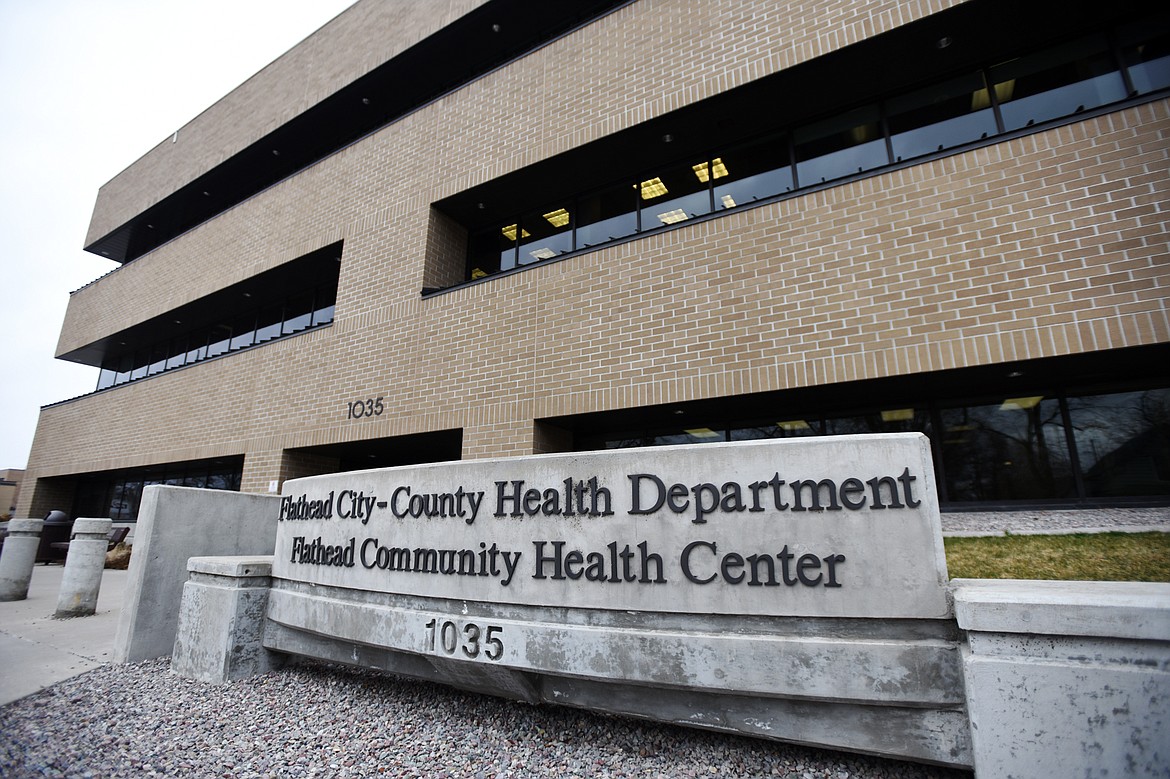 The Flathead City-County Health Department at 1035 1st Ave. W. in Kalispell on Friday, March 27. (Casey Kreider/Daily Inter Lake)
by
KIANNA GARDNER
Daily Inter Lake
|
November 19, 2020 3:40 PM
The Flathead City-County Health Department is one step closer to bringing on a permanent leader after the Board of Health voted Thursday to move forward with contract negotiations for a new chief health officer.
Kyle Waterman, a Health Board member and chairman of the board's personnel committee, said during the public meeting that the prospective new hire is Brian Hanft. But beyond a name, no additional information was provided, considering the negotiation process is in its beginning stages.
Five of the board members voted in favor of moving forward with contract negotiations, one member abstained and two were not present at the time of the vote. Hanft is the second applicant to be made an initial offer after the board's first choice backed away from an offer several months ago.
Waterman emphasized nothing is set in stone yet and that specifics surrounding compensation, relocation assistance and more are still being discussed. Thursday's vote was solely to allow negotiations to move forward.
"It's not over until it's over," Waterman said. "We will share more information as we negotiate and come to mutual."
Assuming the health department fills the position sooner than later, the new hire most likely will assume the role at a pivotal time in the COVID-19 pandemic as health experts predict Flathead County's already sizable caseload will continue to grow in the coming months. In addition, the health department is in the throes of planning for the mass deployment of a COVID-19 immunization to a community that has a history of vaccine hesitancy.
Flathead County has been without a permanent health officer for the majority of the pandemic.
Former Health Officer Hillary Hanson submitted her resignation in March when Montana was seeing its first COVID-19 cases, stating via an email to county leaders that she had been offered another job elsewhere. Hanson held her position for several months afterward until Tamalee St. James Robinson stepped in as interim public health officer at the start of summer.
Robinson, who has taken a temporary leave of absence from her position as a member of the Board of Health to fill the interim role, has held her current title for about six months now while hiring committees have worked to find a permanent replacement.
And whoever that is will not only possibly be coming on amid the throes of a pandemic, but also will be tasked with overseeing a Health Board that has been divided on certain COVID-19-related issues, namely whether tighter restrictions should be placed on businesses and/or events.
For example, in early November when cases in Flathead County were spiking sharply, an order that would have placed a 500-person cap on indoor events and gatherings failed on a tie vote.
During the public comment period on Thursday, a handful of individuals said they hope the future health officer will unify the members and that his or her decisions will be based on science, data and facts. Others urged the board to once again consider enacting tougher COVID-19 restrictions — measures that have failed to pass for several reasons, including uncertainties as to how such measures would be enforced.
"I would implore you to not wait until you lose someone to COVID before you realize the seriousness of this situation," one individual said. "Enact some proper guidelines and enforce them."
Reporter Kianna Gardner can be reached at 758-4407 or kgardner@dailyinterlake.com
---