Thomas Meno Denham, 87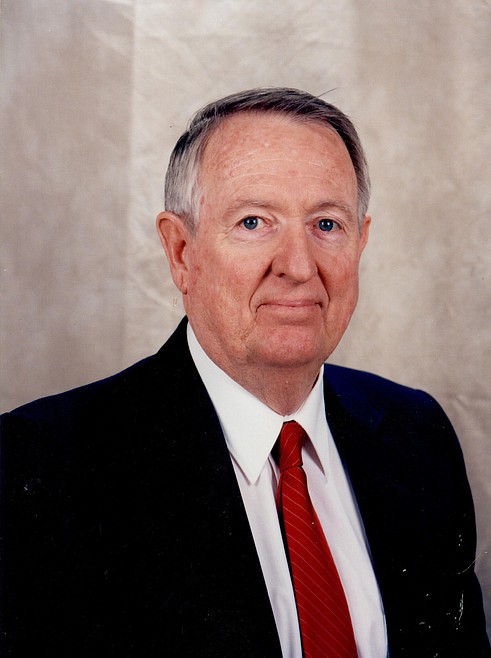 |
November 22, 2020 12:00 AM
Thomas Meno Denham, 87, of Columbus, North Dakota, died Sunday, Nov. 8, 2020, at his daughter's home near Columbus, North Dakota.
Thomas was born Feb. 2, 1933, in Battle Creek, Michigan, the son of Thomas Yutzy and Esther Maulbetsch. He was raised in Milan, Michigan, by his mother and adoptive father, Harry Welton Denham. He graduated from Milan High School in 1950 and Miami of Ohio University in 1954, where he studied business and pledged Sigma Alpha Epsilon.
While in college, Thomas married Marilyn Grisso; together they had three children, Steven, born in 1954, Christopher, born in 1958, and Catherine, born in 1965. Thomas and Marilyn divorced in 1976.
After college, Thomas was commissioned as second lieutenant into the Air Force. He was assigned to Lincoln Air Force Base Strategic Air Command, piloting the B-47 strategic nuclear bomber with the mission of guarding our country against possible Cold War aggression; a one-way mission if called to action. He served his country for four years and was honorably discharged with the rank of captain. After leaving the Air Force, Thomas began his career as an insurance agent in Madison, Wisconsin, and served in the Wisconsin Civil Air Patrol.
In July 1976, Thomas married Betty Cooke Fox, the love of his life, and became a second dad to her two daughters. Together, Thomas and Betty started a successful pension administration business in Denver that they later sold. In 1987, Thomas and Betty moved to Bigfork, and in 1999 to Kalispell. They remained in the Flathead Valley until 2016 when they moved to North Dakota to be close to their daughter Christine and her family in Columbus.
Thomas had a successful career as a life and health insurance agent, a pension and annuity salesman, and a flight instructor. After moving to Kalispell, he started Wilderness Treasures, a company that designed and marketed rustic household items and figurines.
Thomas loved adventure; backpacking, camping, fishing, hunting, and for many years he lived for his annual trips to the Bahamas to scuba-dive and soak up the sun.
Thomas was hopelessly devoted to his "Princess" Betty and he could not find the strength to go on without her after she died Aug. 19, 2020, from COVID-19 complications.
Thomas was preceded in death by his wife, Betty, his parents, and his sister Janet Yutzy Swanson.
He leaves behind two sons, Steven (Penny) Denham of Aurora, Colorado, and Christopher (Pam) Denham of Greeley, Colorado; and two stepdaughters: Melissa (Tim) Hann of Parker, Colorado, and Christine (Chad) Aasheim of Columbus, North Dakota. He also leaves behind eight grandchildren and seven great-grandchildren.
A celebration of life for Thomas and Betty will be held in Columbus in the spring or summer of 2021.
Memories and condolences can be shared at www.thomasfamilyfuneralhome.com.
---