Nonprofit architecture firm working on new home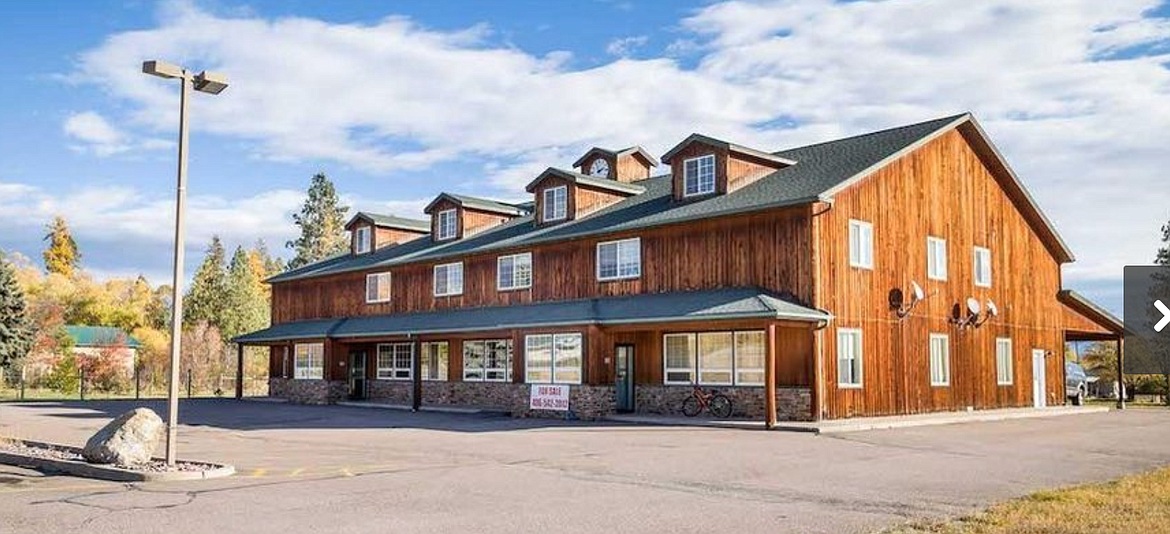 100 Fold Studio's new space, known as The Landing, in Lakeside.
by
BRET ANNE SERBIN
Daily Inter Lake
|
November 24, 2020 12:00 AM
It isn't just local commercial construction that's been thrown into a building frenzy lately.
100 Fold Studio, a Christian nonprofit architecture firm, is embarking on an ambitious new project that will provide housing and training space for its staff and summer program participants in Lakeside.

100 Fold recently bought the building that formerly housed Turtle Bay Rehabilitation Center, a residential behavioral health center. Co-founder Samantha Hudson said 100 Fold has a five-year plan to renovate the space to provide apartments, temporary intern housing, classrooms and a community conference center.
Known as "The Landing," the new 100 Fold studio is intended "to be a place for young architects to 'land,' be trained, and sent out to serve using architecture in missions," according to an email from Hudson.
The facility encompasses 12,000 square feet of office and residential space and 2.5 acres of land. Hudson said 100 Fold was drawn to the building because it is spacious enough to accommodate the architecture firm, and it was already equipped with four apartments as an added bonus.
"It's hard to find spaces like that around here," Hudson noted. "There's not a lot of them."
Currently, the faith-based nonprofit shares housing with nearby Christian missionary group Youth with a Mission. But as YWAM has been expanding, the team at 100 Fold decided they could use their own space.
100 Fold usually has a staff of about 12 to 20 people at any given time, plus approximately 10 interns for eight weeks during the summers. The architects carry out a range of building and design projects in the Flathead Valley and around the world, from kiosks near the entrance to Blacktail Road, to school campuses in Cambodia and Nepal.
With so much activity going on at the small firm, Hudson and her husband, John, who run the nonprofit, felt like it was time to move into a space of their own.
The former Turtle Bay Rehabilitation Center is about 20 years old, so Hudson said it's due for "some major renovations."
She said they want to modernize the office area by knocking down interior walls and creating an open workspace. They also plan on building additional housing, which will include adding a new dormitory for interns.
Hudson added they hope the classroom, which can fit a maximum of about 50 people, eventually will be opened up for use to anyone in the surrounding area.
"We want to be able over time to offer it as a community conference space," Hudson said.
In turn, 100 Fold is looking for some help from the community to get the new center move-in ready.
100 Fold is currently fundraising for the first two phases of renovations. Phase One includes removing the interior walls, and in Phase Two they hope to build apartments for staff and a guest speaker suite.
The goal is to raise $180,000 by Christmas. As of Nov. 20, they were $109,000 away from that goal.
To donate, go to www.100foldstudio.org/donate
Reporter Bret Anne Serbin may be reached at (406)-758-4459 or bserbin@dailyinterlake.com.
---