Thoughts about thankfulness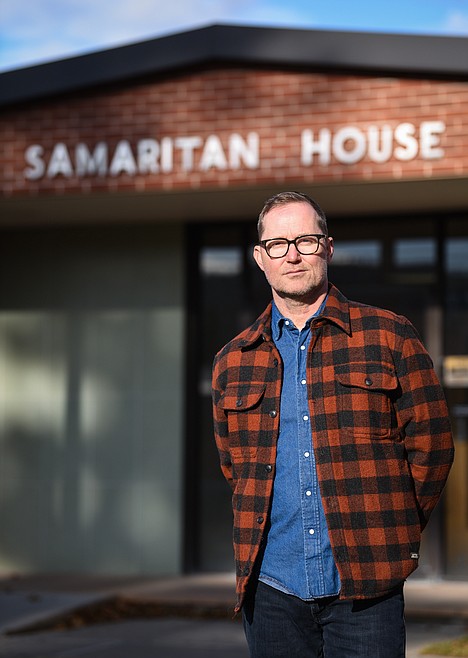 Chris Krager outside the Samaritan House offices on Friday, Nov. 20. (Casey Kreider/Daily Inter Lake)
Jenna Justice, director of Frontier Home Health and Hospice, is pictured outside their Kalispell office on Friday, Nov. 20. Justice said that this year has been challenging due to the COVID-19 pandemic, but noted that she feels grateful for the dedicated local healthcare workers across the valley. Mackenzie Reiss/Daily Inter Lake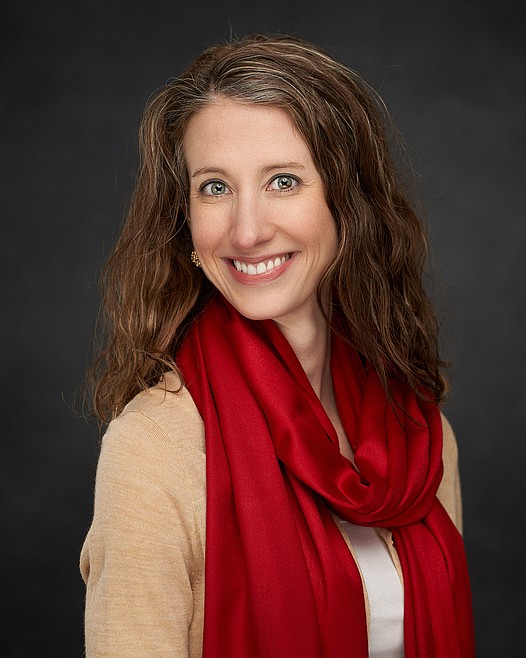 Nichole Heyer is the homeless education liaison and family/student advocate for the Kalispell HEART Program.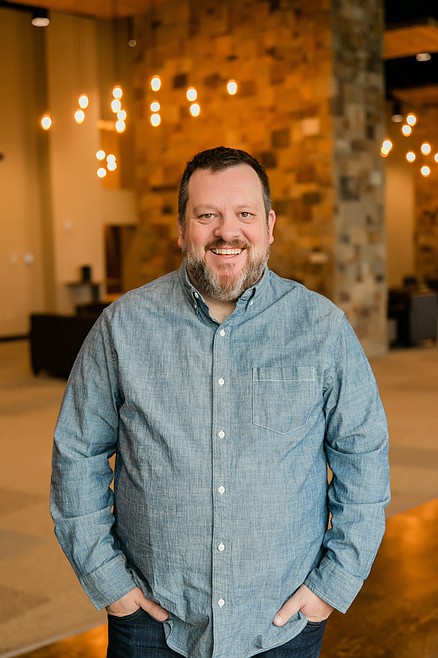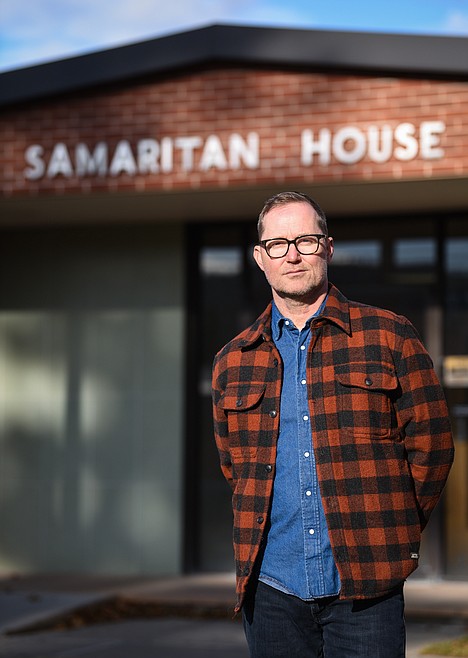 Chris Krager outside the Samaritan House offices on Friday, Nov. 20. (Casey Kreider/Daily Inter Lake)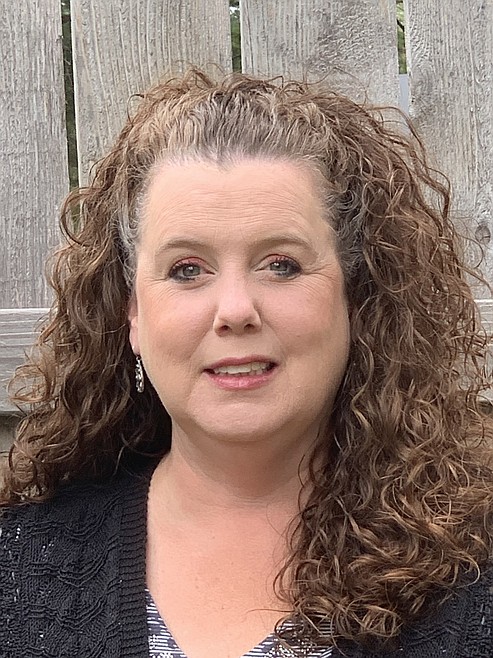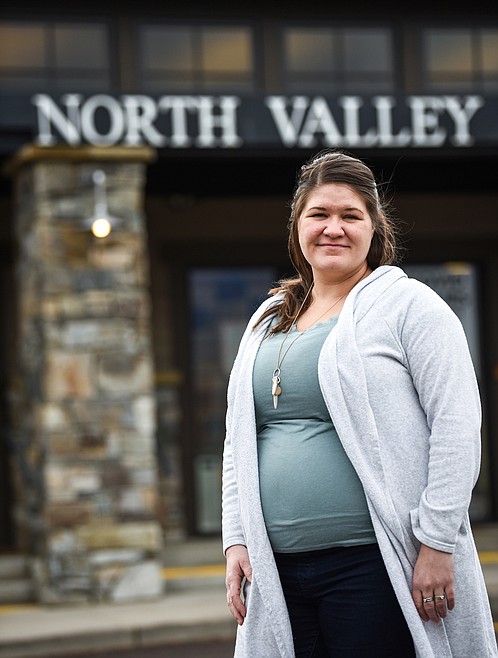 Jessy Lee at North Valley Food Bank on Friday, Nov. 20. (Casey Kreider/Daily Inter Lake)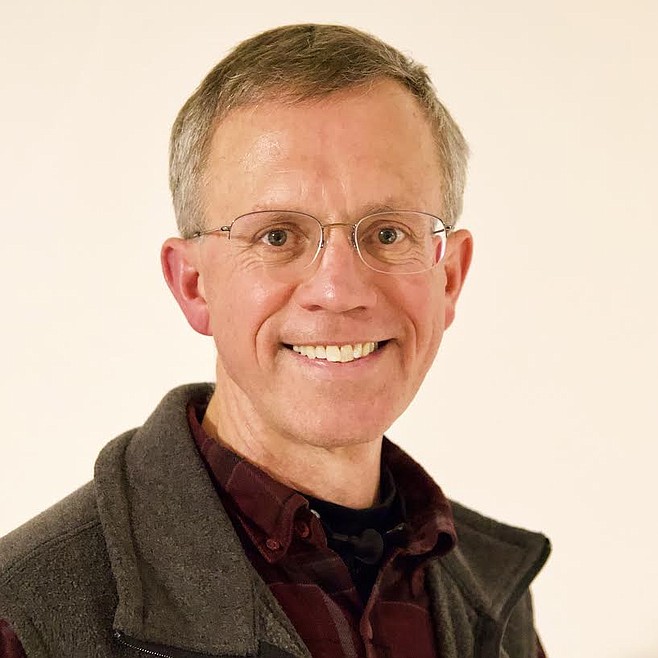 Previous
Next
by
Daily Inter Lake staff
|
November 26, 2020 12:00 AM
The Daily Inter Lake asked the leaders of several caregiving organizations to share their thoughts about the challenges they've faced this year, and what it means to be thankful in a year like 2020.
Warm beds more important than ever
In many ways, it's been a year of blessings for Tonya Horn, executive director of the Flathead Warming Center.
Earlier this fall, Horn and her team found a permanent location for the nighttime homeless shelter on Kalispell's west side. The process to acquire a permanent home took months of searching for the right space and lobbying efforts to change the city zoning in the nearby area. "That is a huge process for a homeless shelter," Horn said.
But despite the major accomplishment, Horn believes there is a lot more she—and the wider community—can do to help the most vulnerable among us.
"I think about our neighbors without homes and the challenges that they have faced because so many places they used to be able to go to are closed because of COVID," she said.
She said the impacts of the pandemic have made her even more appreciative of her own privileges. "In this job, my bed's a little warmer, my shoes are a little sturdier," she said. Horn said her work gives her "appreciation and the gratitude after understanding the struggles that other people face."
Fortunately, she doesn't feel like she's facing these challenges alone. She said she's been overwhelmed by the support from the community, from donors, to volunteers, to the City Council that unanimously supported the Warming Center's requests.
"We're all in this together, even though COVID is keeping us all separate," she said.
She teared up thinking about the dedication of the Warming Center's supporters, like a woman who faithfully gives $10 every month to the organization.
"The little bits are not little at all," she insisted. "The lady who gives $10, she understands."
— Bret Serbin
Moments of joy at life's end
Caring for the dying is a special honor, according to Jenna Justice, director of Frontier Home Health and Hospice in Kalispell.
In the final six months of a patient's life, her team is called to action, providing anything from direct nursing care to spiritual services. It's about making the end of that patient's journey in life as comfortable and enriching as possible.
"We are being invited into a very intimate time in somebody's life," Justice explained. "They and their family open up to our team in ways that are such an honor to witness. That's really our job — to journey alongside folks as they go through the dying process."
This year, Justice and her staff have faced unprecedented hurdles in an already challenging arena because of the COVID-19 pandemic. Restrictions established to minimize the spread of the coronavirus have prevented her team from providing their usual array of "robust service in the facilities." While some nursing homes do permit visitors, others have excluded all but essential personnel for resident safety.
For Justice, this has meant orchestrating virtual and window visits for some of her clients instead of in-person meetings.
But it's not just her clients who are coping with the changes; the pandemic also has taken a toll on her employees.
"We are tired. It is a lot to be on the frontlines and knowing what responsibility that is, particularly for folks at the end of life," she said. "We certainly don't want to be the center of any kind of spread and then there's the worry of bringing it home to our families."
What keeps her coming back day after difficult day are the moments of joy, when she and her team know they've made a difference in a patient's life. For example, recently one of her chaplains was able to set up a video call for a 98-year-old patient and her grandson.
"She thought she was never going to see this grandson again," Justice recalled. "It was so powerful. The smile on her face was so extraordinary."
These pockets of brightness, no matter how small, inspire her to keep going even when it's hard; even when she's completely exhausted.
"I've always felt like, in my hospice work, that the good overpowers the sad. There is a lot of sadness that goes along with this kind of work … but the good and reward of it is greater than the sad," she said.
Despite the turbulent year, Justice said she still has much to be thankful for. She is most grateful for her fellow health-care workers — not just at Frontier Hospice — but everyone working across the valley.
"I'm just so grateful that we have such dedicated health-care workers … that keep showing up every day because they feel called to do this work," Justice said. "I feel an enormous debt of gratitude to those folks."
— Mackenzie Reiss
Increased prayers for responders, families
For Braveheart Chaplain Ministry, one of the difficulties of working on the front lines during a pandemic has been an increase in mental-health calls, many of which have been "very intense," said Drew Buckner, executive director of the ministry.
"This rise in mental-health calls, combined with the general attitude toward law enforcement in our society, has resulted in a greater concern for officer safety among police families," Buckner said. "Determining if 911 calls with a known or potential COVID case [have] necessitated a chaplain response."
Buckner said other challenges this year have been not being able to transition from a scene to the hospital's emergency room, which Braveheart chaplains sometimes do in order to continue providing support to families, and having limited chaplain access to the detention center staff.
Ride-alongs with law enforcement officers stopped.
"This aspect of chaplain service is a primary means that our volunteer chaplains build relationships with officers and help citizens in various situations," Buckner explained.
Despite the many challenges, there have been blessings as well, he said.
"Initially, responder call volume decreased because of widespread quarantining. This slower pace allowed for an increase in personal conversations between responders and chaplains," Buckner said. "More than a few responders were going through trying times and utilized chaplain resources."
Churches and other citizens have shown "immense love, care and support for responders by consistently delivering care packages, food items, and notes of appreciation," he noted. "Many people expressed their increased prayers for responders and their families."
— Scott Shindledecker
Finding gratitude in giving
Being the lead pastor of Canvas Church, one of the largest congregations in the Flathead Valley, with campuses in Kalispell and Columbia Falls, as well as Cut Bank, Billings and its online ministry, keeps Kevin Geer plenty busy.
"Our greatest asset is the people who call Canvas home," he said. "We believe in being part of the fabric of the community."
Locally, the church collaborates with organizations such as Habitat for Humanity, Lighthouse Christian Home and Braveheart Chaplain Ministry, Flathead Food Bank and Child Bridge.
Amid the pandemic, Canvas has continued to serve the changing needs of its neighbors.
"We're always looking for better solutions," Geer said, noting the church started its Community Combos Program in May, with Geer interviewing community leaders to share their knowledge about current events with church members.
"We want to be a trusted source of information," Geer said. "With everything being so politicized now from masks to COVID, our goal is to shine a light on the community and present hope."
Geer delivers a strong message about the truths — those that remain steadfast in our ever-changing times.
"These truths were the same yesterday, today and forever," he said. "It's been a great series, especially because we don't always know or understand everything that's going on, yet we can always believe in these truths." The Truth Series is available to watch on Canvas Church's website.
"And it's these truths at Thanksgiving that brings us to the heart of our upcoming gratitude series," Geer added.
One primary message Geer shares is how we can find gratitude in giving gratitude to others. One example is how the church puts that into practice by giving coffee cards to all of Kalispell's educators and health caregivers who have worked so tirelessly.
And even in a health crisis Geer emphasizes the need to meet the spiritual and emotional needs of the vulnerable.
During these times when grieving is delayed because of funeral postponements, "we walk with them so they are not alone," Geer said. "Our Canvas people love strangers as they love each other, even amid a pandemic.
"If you look, there is so much to see to be thankful for," Geer said. "One of my favorite Scriptures is 'Give thanks in all circumstances.' Our community may be divided on issues but we are united in caring for others. We will continue to do what we do best — loving each other and loving Jesus.
"That's what makes me thankful. That's what makes me smile."
— Carol Marino
Thankful for an 'engaged community'
This Thanksgiving, Nichole Heyer said she is, most thankful for the work the community has done.
Heyer is the homeless education liaison and family/student advocate for the Kalispell HEART Program. She noted that recently, as she was interviewing with the Montana Legal Services Association, a private nonprofit law firm that provides legal assistance to protect the civil rights of Montanans living in poverty, the topic of community awareness and involvement came up.
"I was informed, something to the effect of, the Flathead is an engaged community and receptive to working on new projects," Heyer said. "The feeling that washed over me was one of pride. When a statewide organization that does the vital advocacy work the MLSA does, feels they are heard and valued in a community, that community benefits by meaningful engagement in their programs.
"I am thankful to have been one of the service providers fortunate enough to aid in shaping our informed and engaged community. I am thankful to have worked for a school district in a gracious community that took the idea of running a free clothing store and opening a community center for their most vulnerable students and families and made it a reality," Heyer continued.
The support The HEART Locker has received is nothing short of miraculous, she stressed.
"Every day I bear witness to kind humans, willing to go out of their way for children they have never met, just because they listened and cared. I am honored to have worked in buildings that act as safe places for all students, full of highly trained school staff who dedicate their energy to ensuring our next generation excels," Heyer said. "I am thankful to have been born and raised among people who believe that a child is always a worthy investment."
Heyer said she's also grateful for the nearly six years she's been able to build The HEART Program with help from thousands of people.
She will be moving on to a different project in 2021, assisting the MLSA in building a statewide network capable of offering homeless youth free legal services and advocacy.
"I am thankful for the opportunity to work with the same youth I have been serving and know need assistance in navigating the powerful legal system that can change the course of their young lives for the better," Heyer said. "This Thanksgiving, I am thankful that our community will work together to ensure The HEART Program continues to help those students most in need."
— Hilary Matheson
'Giving spirit' pushes homeless shelter onward
For Chris Krager, 2020 has brought some of his life's highest and lowest moments.
Krager, Samaritan House's executive director, said when the COVID-19 first emerged in Montana, he and others involved in providing services to the homeless knew the pandemic would pose a number of challenges.
"When the initial shelter-in-place mandate was put into effect, it created a need to make a spot for unsheltered homeless people to shelter in place," Krager said. Recognizing this need, Krager assembled numerous organizations that worked quickly to bring in an additional 28 beds to the shelter in early April. The undertaking was such a success, that for a brief stretch of time, the vast majority of the local homeless population was sheltered.
"I've been saying this all along, that homelessness in Flathead Valley is fixable," Krager said. "What it took was a lot of us basically working two jobs, but we proved it can be done."
Krager said that was his brightest moment from 2020. But the accomplishment was soon followed by a devastating loss when his mother became the 13th Montanan to die from COVID-19 on April 21.
Her death was unexpected, and Krager said the pandemic has made it challenging for him and his family to grieve.
"How do you plan a celebration of life or a funeral during a pandemic? We haven't been able to do it because I have family all over. So some of us are experiencing a lack of closure," Krager said. "You see the death numbers all the time, but those numbers represent actual people."
One thing that has kept Krager moving forward has been the act of caring for others, which his mom and dad instilled in him at a young age.
"When you're going through the deepest, darkest times in your life personally, one thing that is guaranteed to help is finding a way to help someone who is worse off than you. That has been my sanctum," Krager said.
On any given day, one can witness Krager and his Samaritan House team doing just that, as they continue to serve the homeless, which can be as simple as a meal and a conversation, or as life-saving as a winter coat and a safe place to rest. During the holiday season, the crew is in overdrive working to bring tradition and normalcy to the shelter during a time that can be especially difficult for unhoused individuals.
"We wanted it to feel a little like home and usual family traditions would be, we try to copy that," he said, adding that everyone will receive a Christmas gift.
Krager also said all of this — securing an emergency shelter, ensuring the homeless feel more at home for the holidays — would be possible without those who donate their time, food and belongings. He said the community's giving spirit has pushed him to continue finding thanks during these trying times.

"Experiencing thankfulness and expressing it is so important," Krager said. "Myself personally and Samaritan House are so thankful for those who have stepped up to help. We can all shoulder this together."
— Kianna Gardner
At food bank, 'it's important that people feel welcome'
For many Americans, it has been especially difficult to keep food on the table in 2020 – let alone a bountiful Thanksgiving feast.
Jessy Lee, executive director of the North Valley Food Bank in Whitefish, says growing unemployment has contributed to increased poverty and food insecurity in the region. Causes include the effects of the coronavirus pandemic on local businesses, as well as school closures that have forced some parents to stay home with their kids.
"We are serving 60% more households than we were in 2019, so it's gone up dramatically," Lee said. "We anticipate providing 27,000 services this year, which is up from 17,000 last year."
To use another metric, Lee said her food bank distributed more than 400,000 pounds of food from the start of the year through the end of October. It distributed 350,000 pounds in all of 2019.
For Lee, it's important that people feel welcome – not judged or devalued – when they seek assistance from the North Valley Food Bank.
"We want to make sure that we provide the most dignified food – high-quality, healthy food for families who are experiencing poverty and hunger," she said. "We understand that people are going through a lot, especially during this time. The holiday season is challenging for families. Experiencing poverty and COVID-19 is really challenging. It's really hard to have to ask for help, and we want to try to ease that as much as possible."
Lee joined the North Valley Food Bank in February 2019 and has quickly expanded its operations.
The food bank now has seven employees and keeps its building in Whitefish open 14 hours a week. The organization also runs mobile pantries in areas deemed "food deserts" – rural pockets far from grocery stores – and ships food to pantries in Browning, Eureka and Trego. And it conducts about 65 home deliveries each Friday, Lee said.
On Monday and Tuesday, the food bank distributed complete Thanksgiving meals for families to cook at home.
Lee said her own Thanksgiving plans are limited due to COVID-19 concerns. She and her husband, who recently learned they are expecting a baby, are spending a long weekend with his mother in Missoula.
"I am thankful for my husband, a healthy pregnancy and a healthy family," she said. "I am thankful for the opportunity to serve our community and for a dynamic staff and board of directors."
— Chad Sokol
---