Woman injured after driving into Whitefish Train Depot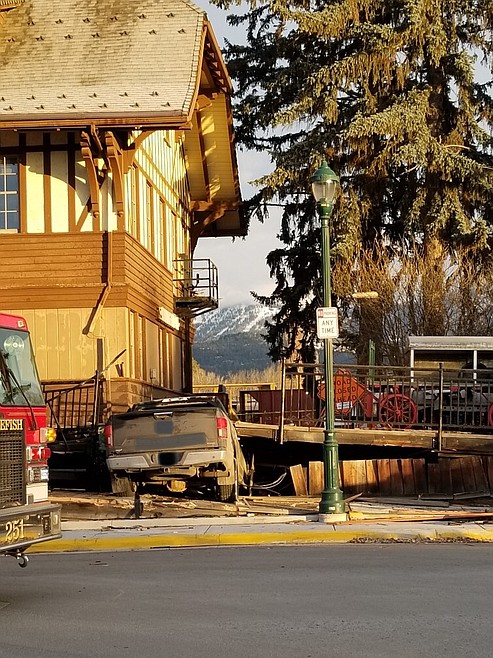 The Whitefish Police Department, Montana Highway Patrol and the Flathead County Sheriff's office are investigating a crash at the Whitefish train depot on Sunday morning. (Stumptown Historical Society photo)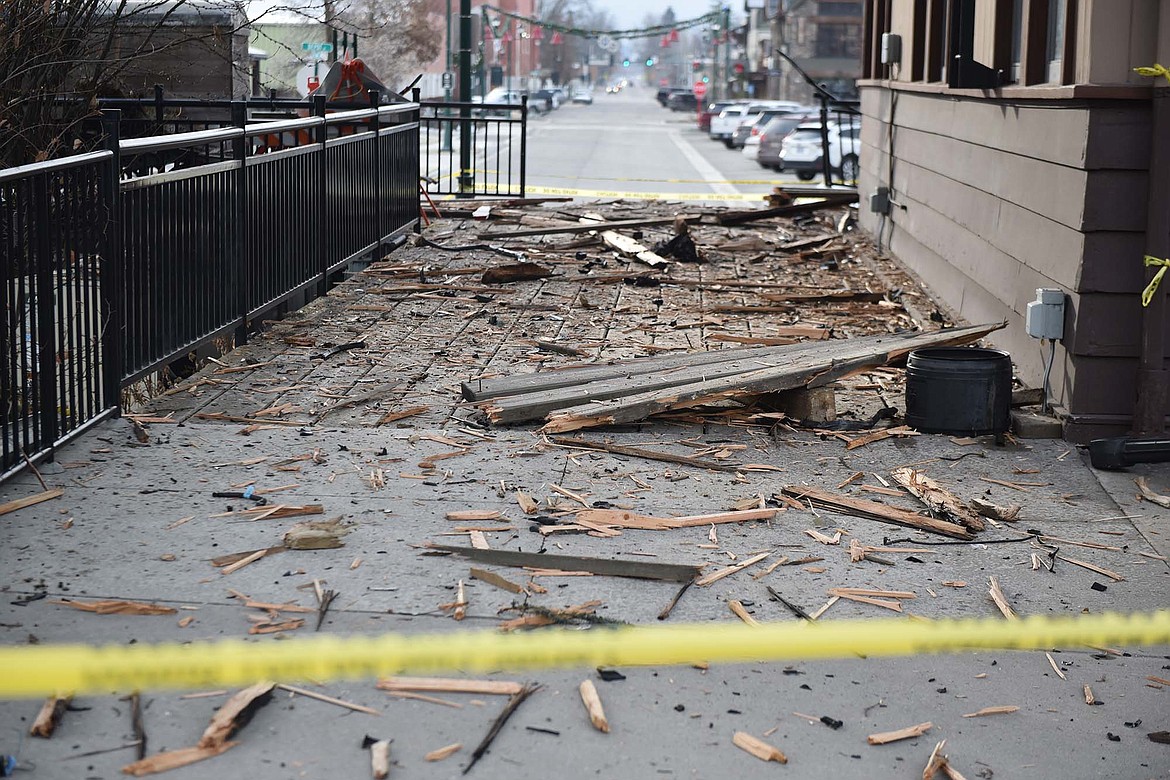 The Whitefish Train Depot decking destroyed by the vehicle crash will be replaced, but the project could take several months because the lumber is specially milled, according to Stumptown Historical Society Executive Director Jill Evans. (Heidi Desch/Whitefish Pilot)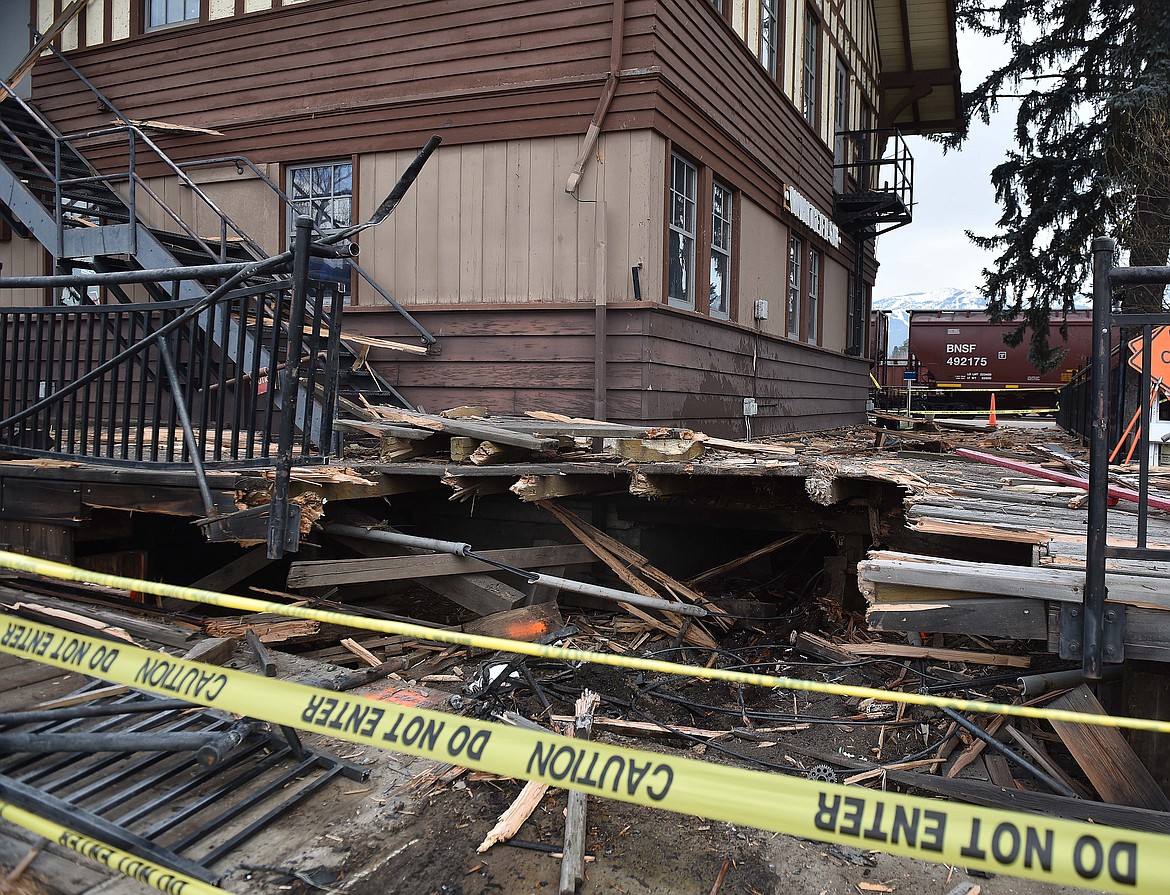 The decking and electrical infrastructure at the historic train depot in Whitefish sustained extensive damage when a vehicle rammed into the structure Sunday morning. The driver, Courtney Holler, of the Whitefish area, was airlifted to a Seattle hospital. Authorities are investigating the crash. (Heidi Desch/Whitefish Pilot)
Previous
Next
by
Daily Inter Lake
|
November 30, 2020 10:25 AM
The Whitefish Police, Montana Highway Patrol and the Flathead County Sheriff's office are investigating a crash that occurred in Whitefish at the train depot Sunday morning at approximately 7:40 a.m.
According to witnesses, a black Ford F-150, driven by 27-year-old Courtney Holler, who resides north of Whitefish, was observed driving northbound on Spokane Avenue at a very high rate of speed, according to a press release from the Whitefish Police Department.
The driver drove the vehicle into the southeast corner of the Whitefish Train Depot. The incident is still under investigation.
Holler was transported to Seattle by air ambulance. Her condition is unknown at this time, the press release stated.
Damage to the historic train depot largely affected the wooden decking and infrastructure, including the electrical line to the baggage building, according to Stumptown Historical Society Executive Director Jill Evans.
The historical society owns the depot, which was renovated and restored about 30 years ago. The organization operates the Stumptown Museum in the depot, and it was open to the public on Monday.
While the electricity to the baggage building is off and needs to be repaired, Evans said power to the main depot is on and both Amtrak and BNSF Railway operations have not been affected.
She added that it likely will take months to replace the solid wood deck because the lumber is specially milled.
"I'm so grateful for our first responders," Evans told the Inter Lake Monday morning. "We're just so blessed for these people who take care of us."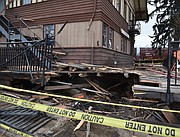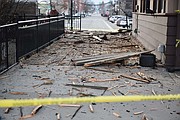 ---