First snowfall of season on tap for Flathead Valley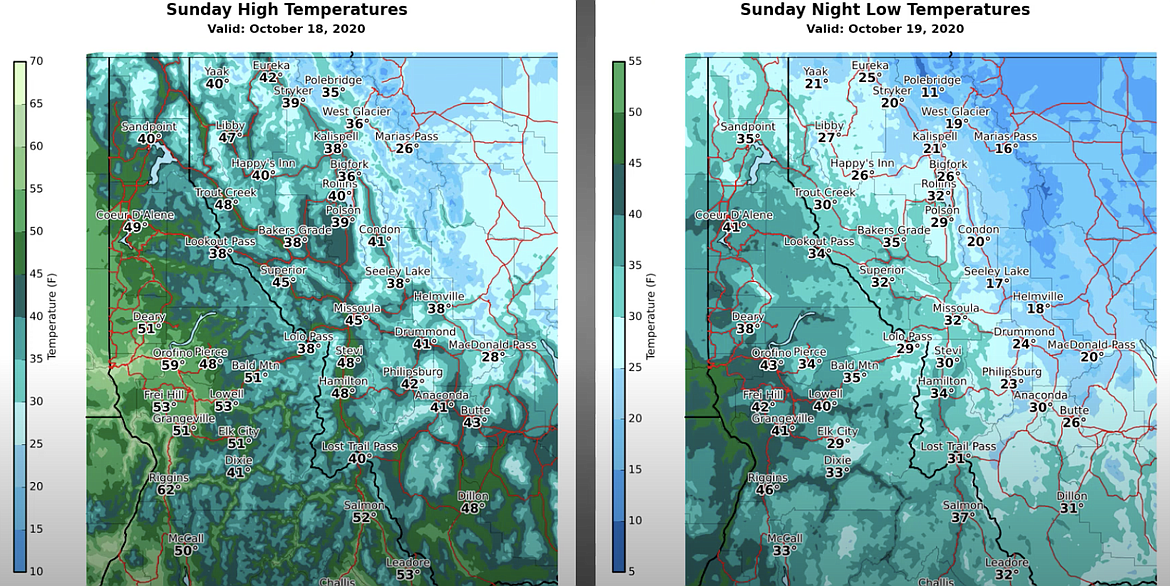 by
Daily Inter Lake
|
October 15, 2020 2:00 PM
Valley residents could be shoveling snow for the first time this season as a winter weather system bears down on the region this weekend.
According to the National Weather Service in Missoula, a Canadian cold front will hug the Continental Divide Saturday into Sunday. Saturday evening, rain will change to snow with periods of moderate snowfall possible. Snowfall totals of 1 to 6 inches in the Flathead Valley could occur, while a trace to 4 inches could occur in the Mission Valley.
Snowfall will initially melt on roadways, the Weather Service warned, but if sufficient colder air pushes across the Divide, it may refreeze creating slick conditions, "especially in the Flathead Valley."
National Weather Service meteorologist LeeAnn Allegretto said that total snow accumulations will depend on how far west the cold air pushes across the Divide.
"It's going to wrestle with the terrain for a while, especially Saturday night," Allegretto said.
If enough cold air spills into the Flathead Valley, residents can expect significant accumulations.
Saturday, high temperatures in the valley should be in the low 40s, with lows in the upper 20s. But by Sunday, highs will struggle to get into the upper 30s, with lows in the 20s and teens.
Mountain locations above 4,000 feet should see anywhere from 6 to 12 inches of snow by the time the system moves out of the region. East winds will gust up to 30 mph, creating challenging driving conditions.
The forecast for the remainder of October shows an active weather pattern, with below normal temperatures and above average precipitation.
---