Jon David Hunt, 62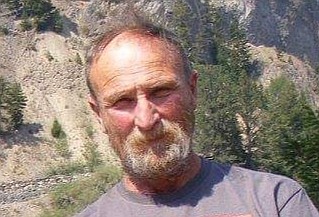 |
October 17, 2020 12:00 AM
Jon D. Hunt, 62, passed away on Sunday, Oct. 11, 2020.
A private memorial is being held.
Jon's family has requested memorial donations be made in his memory to your local animal shelter, your children's hospital or cancer center.
Holland & Bonine Funeral Home in Havre has been entrusted with services and arrangements. Please visit Jon's online memorial page to leave a message of condolence for his family at www.hollandbonine.com.
Jon was born on Oct. 25, 1957, in Phoenix to Robert and Willa (Ellis) Hunt. He was raised in Arkansas and Oklahoma. He met his wife Terri while working in Montana, and they married on Sept. 8, 1978. The couple married and had two children. Jon attended Northern Oklahoma College and Oklahoma State University, graduating with a bachelor's degree in accounting with a minor in human resources. He worked as a pharmacy technician for many years in Oklahoma and Kalispell. In 2007 Jon was awarded the Montana Pharmacy Technician of the Year award.
Jon was a loving, caring, generous man. He enjoyed music, fishing, hunting, photography, reloading, storytelling, and "window picking." He adored his wife, children, grandchildren, siblings, nieces and nephews, and pets. He truly was a family man.
Jon is survived by his wife of 42 years, Terri Hunt, of Kalispell; a son, Matt Hunt, of Great Falls; two daughters, Samm (Trevor) Nimmick of Havre, and Joni (Mike) Pollin of Bartlesville, Oklahoma; three brothers, Robert (Mary Kathleen) Hunt of Albuquerque, New Mexico, Kevin (Maureen) Hunt of Kansas, Oklahoma, and Marvin Hunt of Fort Smith, Arkansas; two sisters, Mary Ann (Michael) Boviall of Grand Junction, Colorado, and Sherry (Jim) Johnston of Wichita, Kansas; a brother-in-law, Nathan (Tammy) Jungers of Chinook; eight grandchildren; one great-grandchild; and numerous nieces and nephews.
He was preceded in death by his parents, Robert Clair Hunt (father), Willa Mae Ellis Hunt Koehn (mother), and Elmer Koehn (stepfather); sister, Verna Kathryn Hunt; in-laws, Leonard and Audrey Jungers; a brother-in-law, Ralph (Jalene) Jungers; and nieces and nephews.
---