Juan Fernando Polledo, 90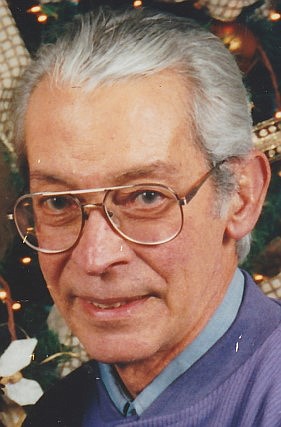 |
October 18, 2020 12:00 AM
We share the sad news that our father, Juan Fernando Polledo, 90, passed away on Oct.12, 2020, at his home in Kalispell.
Juan was born and raised on the Caribbean island of Cuba. He held many lasting memories of his life in Cuba and his travels throughout the Caribbean. But his greatest adventure began in 1960 when he emigrated from Cuba to the United States. Having first arrived in Miami, he decided to see what America had to offer, and soon found himself traveling to Kalispell. He was not prepared for such a drastic change in weather … but he persevered and, though never a fan of cold temperatures, he did develop a strong appreciation for the beauty of Montana winters. This country became his home; and he was naturalized as a U.S. citizen in 1973. Over the years, he worked at various companies around the Flathead Valley, including Cherry Warehouse, Evergreen Saw Mill, Bell Campers and Plum Creek Lumber. He ultimately retired from Plum Creek Lumber. He and his former spouse also started a family in the Flathead Valley.
From that union he is survived by his three children, John Polledo (Dawn), Martha Harwood (John), and Jaime Polledo (Dana); grandchildren, Shane Harwood, Brianne and Chase Polledo, and Tanya Harwood-Koepke; and great-grandchildren, Zekiah, Finley, Eiden, Emrielle and Easton.
As a single parent in the early 1980s, Juan joined the group Parents Without Partners. There he met the love of his life, our Mum, Betty Mae. They danced into their married life together in 1986. Dad and Mum enjoyed many trips throughout the United States and Canada … and, of course, much dancing … until her passing 2018. From this union Juan welcomed into his life five more children, Sharon Manning (Steve), Pam James (Mel), John Huckins (Lisa), Terri Davis (John), and Casey Huckins (Jill); grandchildren, Jacey and Trey Manning, Axel and Erik Huckins, Wendy Huckins-Lee, Morgan and Bronson Davis, and Addie and Hayden Huckins; and great-grandchildren, Janiegh, Bobby, Dalton, Connor and Bryson.
He often spoke fondly of his many cherished and lasting friendships around the Flathead Valley and enjoyed visiting with his friends. A beloved father and loyal friend, Juan is now at peace and has "gone to his condo" — reunited with his true love and perfect dance partner.
At his request, no service will be held.
Friends are encouraged to visit the website www.buffalohillfh.com to leave notes of condolence for the family. Buffalo Hill Funeral Home and Crematory is caring for the family.
---